Student Success Center Planned For Geosciences
Beginning Fall 2019, the college is amplifying its student success efforts by launching several new major initiatives.
Jun 27, 2019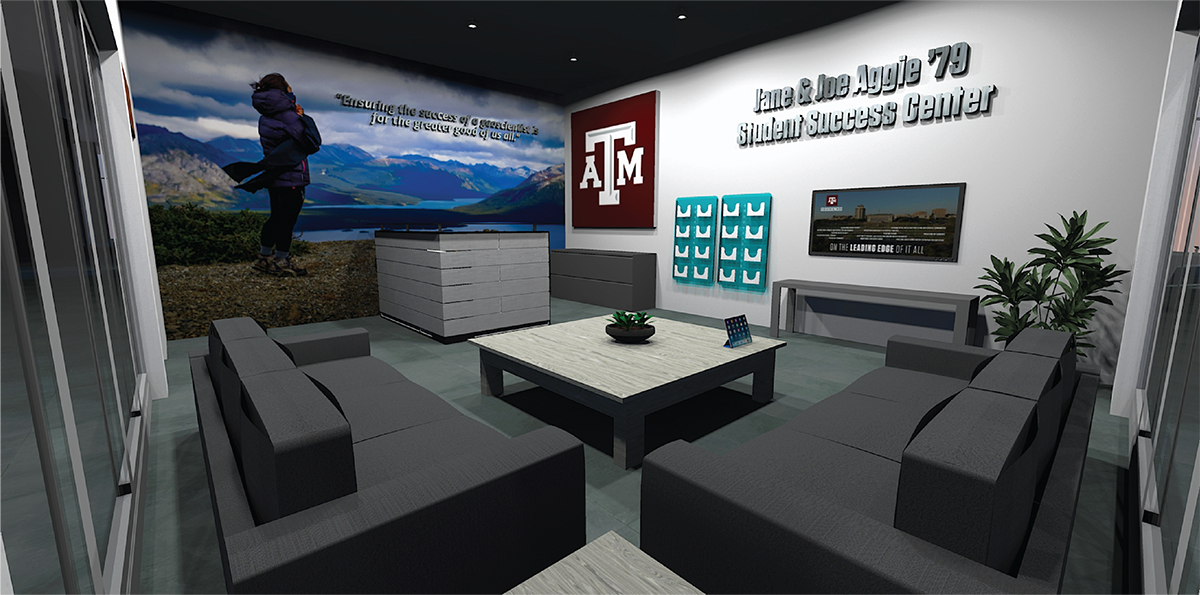 The geosciences represent a unique and truly interdisciplinary intersection of sciences, technology, engineering and mathematics (STEM), and no other dimension of STEM has the proven science, training and leadership to elevate the global standard of living. 
The College of Geosciences provides critical workforce development for students in nine undergraduate degree programs and 16 graduate degree programs. We know the workforce needs many, many more of our graduates, and that every one of our graduates needs to be prepared to lead in their chosen career path the moment they graduate. 
The foundation of such exceptional professional development is what we call Student Success — the prioritization of well-being to ensure that every one of our students develops the skills not only to thrive in Aggieland, but to thrive and lead for a lifetime. Student Success also elevates accessibility and equity, tapping the potential of every Aggie regardless of ethnicity, socioeconomic status or gender.
While Student Success always has been our foundational priority for each and every student in the College of Geosciences, beginning Fall 2019 the college is amplifying these efforts by launching several new major initiatives, as well as enhancing existing programming that has been proven to work.
"Student Success in the College of Geosciences develops leaders with intention who will transform the workforce," said Dean of the College of Geosciences Dr. Debbie Thomas.
"The programs we offer, made possible by our incredibly gifted staff and faculty and student peer mentors, are strategic and highly effective. The next step in achieving our Student Success aspirations is to create a physical space in both the Halbouty and Eller Buildings that celebrates and supports Student Success, and elevates the visibility of these programs for current, future and former students." 
The vision for the new Student Success Center is to serve as the home for beyond-the-classroom professional development, internship coordination, and career placement. Ultimately, the College of Geosciences will seek a Director of Student Success Programs, and this highly credentialed individual will reside in the Student Success Center.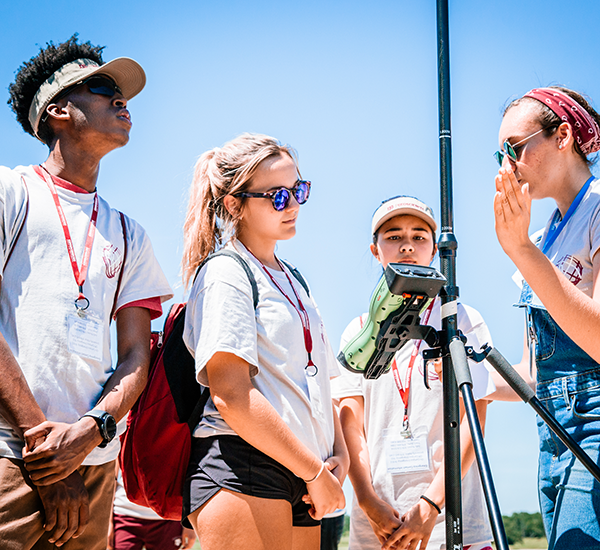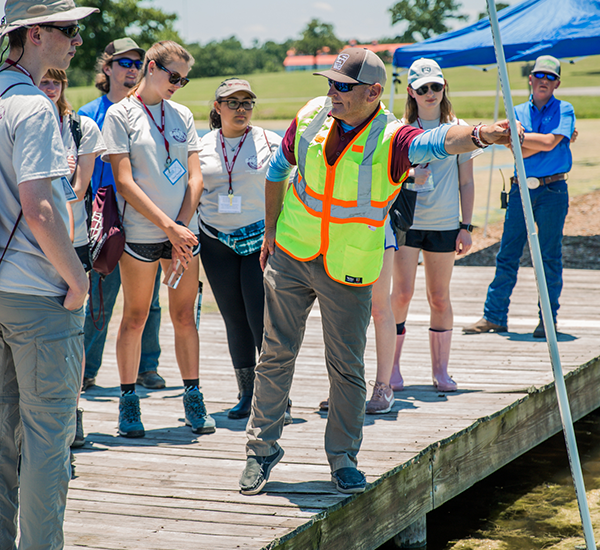 Success Programming Starts Before College And Goes Beyond Graduation
GeoX is the ultimate pre-college immersion in the geosciences for rising high school students. For eight days every summer, counselors, professors and administrators from the College of Geosciences guide two groups of 30 participants along a series of hands-on activities in fields spanning the full breadth of the college's different degree tracks.
So far, 100% of the students who attended GeoX have declared a geoscience major.
The First Year Experience (FYEX) is a two-semester seminar course for all first-year students to develop a sense of community, lifelong learning skills, and real-world resume-building assets to foster the passion of our students for opportunities in the geosciences.
Peer Mentoring is an opportunity for returning students to work with first-year students to help them successfully navigate foundational courses and in turn, these Aggies gain leadership and team building experience for their future employment.
Geosciences Academic Preparation (GAP) is a highly successful program for 2.5 days at the top of each semester that features intense preparation for the academic rigor ahead.  The experience includes math tutors, study skills, resource information and much more. 
The Geosciences Living Learning Community (GLLC) is a unique residential environment where geosciences students share a dormitory community but also benefit from additional programming and immersive experiences provided by College of Geosciences faculty and staff. 
"These new College of Geosciences Student Success programs and space contribute to a university-wide initiative to improve the equity of opportunity, retention and success of every Aggie," Thomas said. "Every dimension of our vision provides amazing opportunities for former students to partner with us.  An investment in the Student Success Programs will directly impact thousands of students every year and quite literally benefit the entire world."
These priority initiatives will ensure that every one of our students develops the skills to not only thrive in Aggieland, but to thrive and lead in their chosen career for a lifetime. 
To support the Student Success Center, or for more information, see https://leadbyexample.tamu.edu/geosciences.html.
By Robyn Blackmon