Texas A&M Meteorology Student Captures Unique Campus Photos
"Ice cream" photo by Stephen Thomas '22 caught the O&M Building at a rare angle.
Jun 17, 2019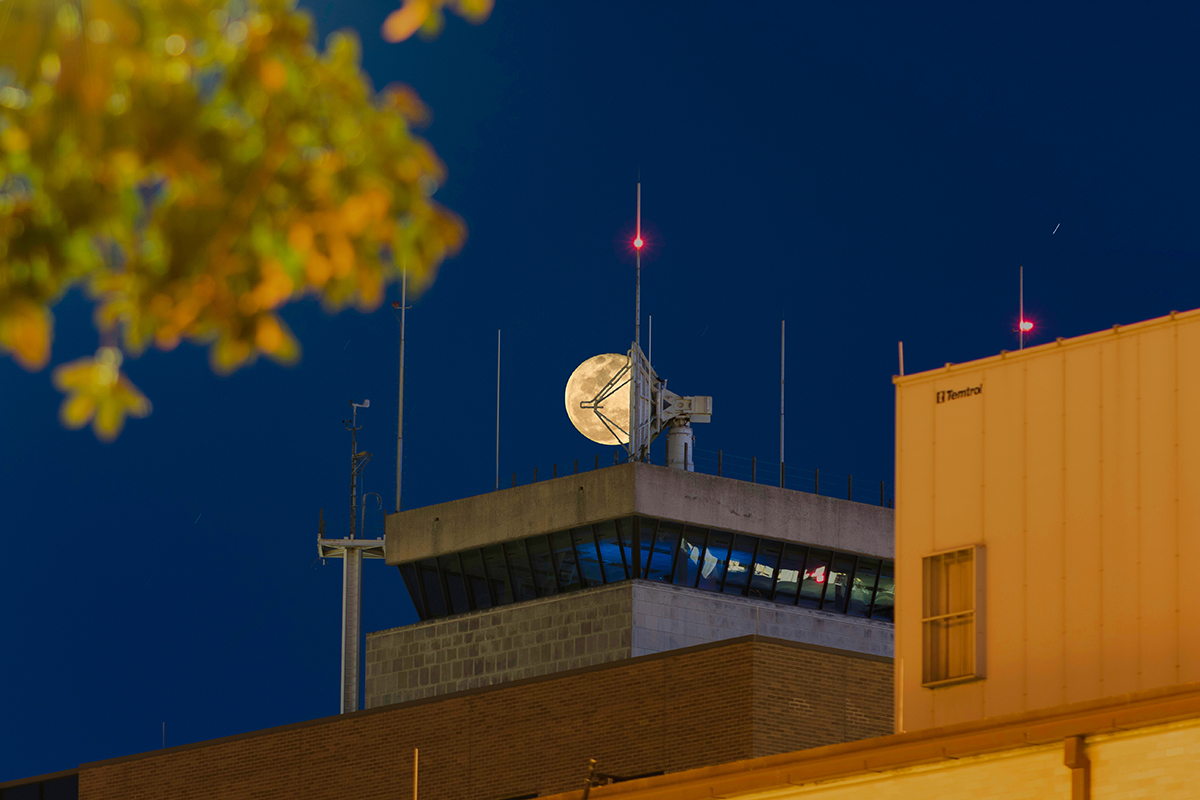 Stephen Thomas '22 spent his freshman year at Texas A&M University pursuing two passions: science and photography.
When he wasn't studying for coursework in the Texas A&M College of Geosciences, he was shooting unique photos on campus and across Texas. Thomas is minoring in meteorology, in the Department of Atmospheric Sciences, and majoring in Recreation, Park and Tourism Sciences. 
In April, he captured a unique image of the moon behind the O&M Building's TAMU Aggie Doppler Radar (TAMU-ADRAD).
Like A Fish, Drawn To Texas A&M
Growing up, Thomas always had a passion for the ocean, he said. He was fascinated by its depth and mystery.
"I would visit my grandparents on the coast and loved to stay out on the water," he said.
While applying to schools across Texas, he noticed there was only one school with an oceanography undergraduate program, and that was Texas A&M.
"I realized that Texas A&M as the only college in Texas that offered oceanography as a major, and that was perfect because A&M had always been my dream school."
Along with being the only school with a major in oceanography, Thomas was interested in Texas A&M because the college offered a multitude of clubs for geosciences majors.
"Some highlights of my freshman year have included joining clubs like TAMU OCEAN and TAMSCAMS (Texas A&M Student Chapter of the American Meteorology Society) which have given me opportunities to meet new people within my major, and exploring around the Bryan-College Station area at night."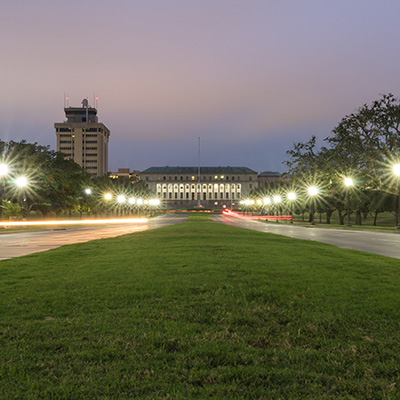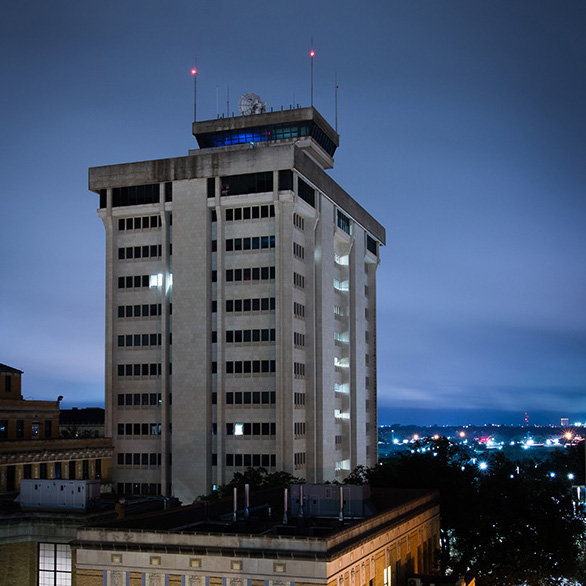 Capturing The Perfect Picture
Like a true Aggie, Thomas enjoys the history of Texas A&M's campus.
"It's really cool to see pictures of Aggieland from decades ago and to see how things change, because campus is constantly changing," he said. "I really like photographing the O&M Building because it's the tallest building on campus, and I think it's unique."
Trying to capture the true beauty of the campus at night can prove to be a challenge. Some campus lights need to remain turned on for safety reasons. This can make night photography more difficult.
"If you are looking to do astrophotography, taking photos of the stars, galaxies and nebulae, then it is very challenging, because of all the light pollution from campus and BCS."
"That's all in the fun of it — if it were easy then it wouldn't be as adventurous," he said.
"I taught myself night photography junior year of high school," he said. "After school I would go home and spend hours online looking up papers and videos on how to do astrophotography and long exposure."
Thomas loves photography because it allows him to escape from the stresses of school.
"It gives me time to think and clear my mind because unlike most daytime photography, you don't get the image back in a second; each picture can take from 10 seconds to 5 minutes to process," he said.
View more of Thomas' photography work.
By Rachel Swindell '19