Wendy Jepson Awarded Inaugural University Professorship
Geography professor is one of five Texas A&M faculty members to receive this honor.
May 1, 2019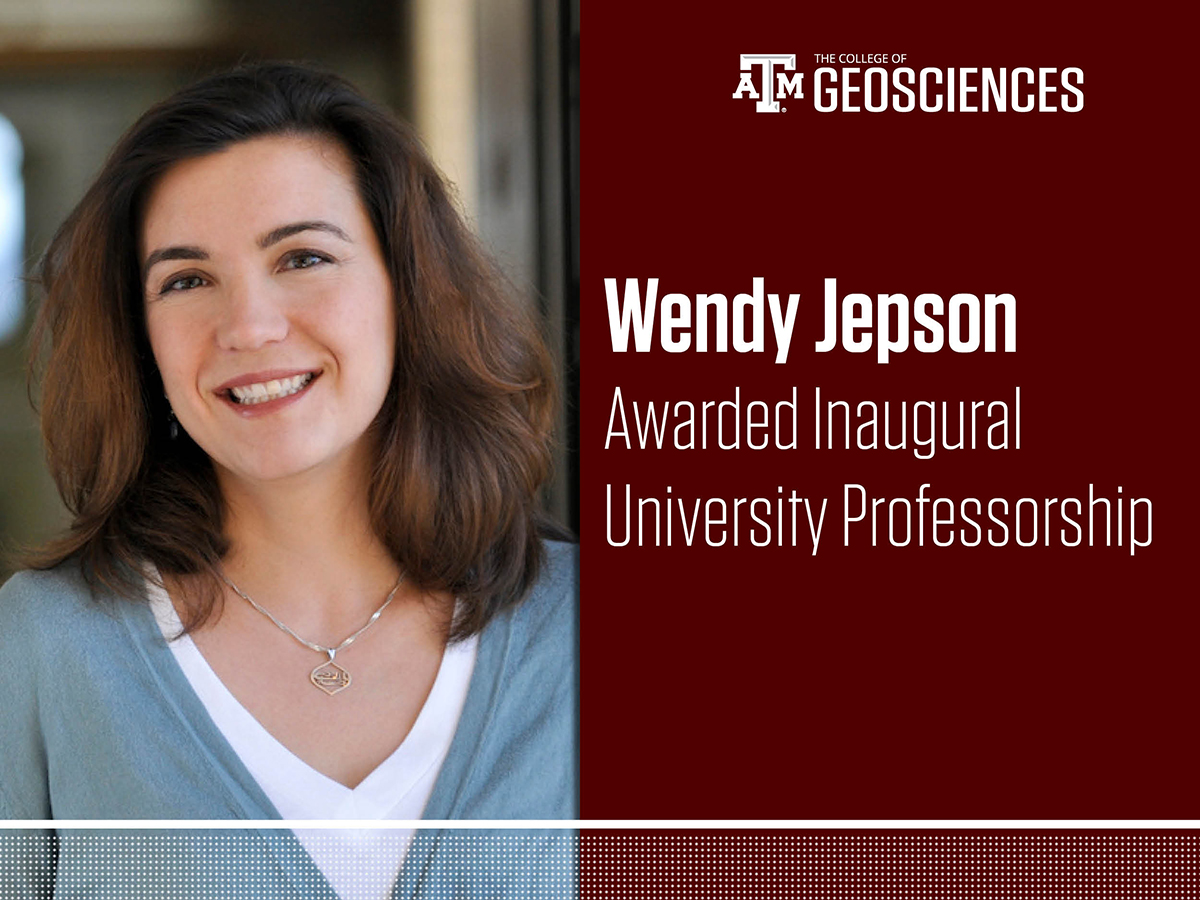 Dr. Wendy Jepson, professor in the Texas A&M University Department of Geography in the College of Geosciences, has been awarded an inaugural University Professorship.
Texas A&M and the Office of Provost and Executive Vice President Carol A. Fierke announced the award this week and will recognize the five recipients as holders of University Professorships May 8 at a celebration of distinguished faculty.
The new designation recognizes faculty who have demonstrated significant and sustained accomplishments in their discipline, earning them national and international recognition, according to the Provost. The award also highlights the recipients' commitment to inclusivity, accountability, climate and equity in their department, college and throughout their service at Texas A&M.
"I am absolutely thrilled that our own Dr. Jepson was one of only five superstars named to the inaugural cohort of University Professors," said Dean of the College of Geosciences Dr. Debbie Thomas.
In addition to Jepson, the 2019 University Professorship recipients are: Dr. Ivan Rusyn, Veterinary Integrative Sciences, College of Veterinary Medicine and Biomedical Sciences; Dr. Vladislav Yakovlev, Biomedical Engineering, College of Engineering; Dr. Bhimanagouda Patil, Horticultural Sciences, College of Agriculture and Life Sciences; and Dr. Deborah Bell-Pederson, Biology, College of Science.
According to the Provost, recipients will receive an annual stipend for three years, and as faculty members in good standing they retain the title of University Professorship throughout their career at the university. Nominations for the distinction were submitted by department heads or deans, and the finalists were selected by a university committee and approved by the Provost. These awards join with endeavors like the President's Excellence Fund and other faculty reinvestment programs to empower and advance the careers of faculty at every level.
By Leslie Lee '09