Texas A&M Oceanography Honors Dr. David Brooks Upon His Retirement
After more than 41 years in the Department of Oceanography, Dr. David Brooks announced his retirement.
May 9, 2019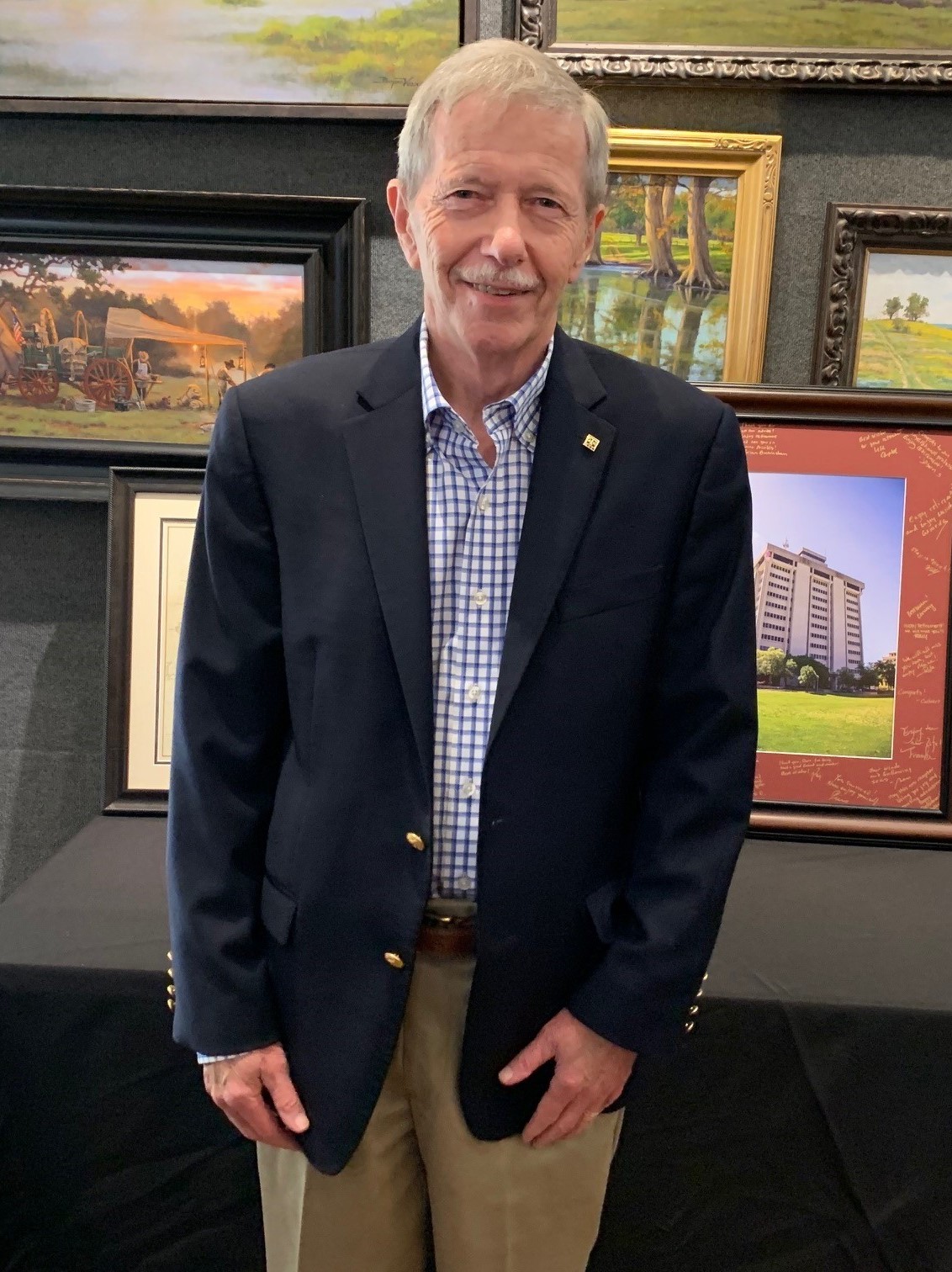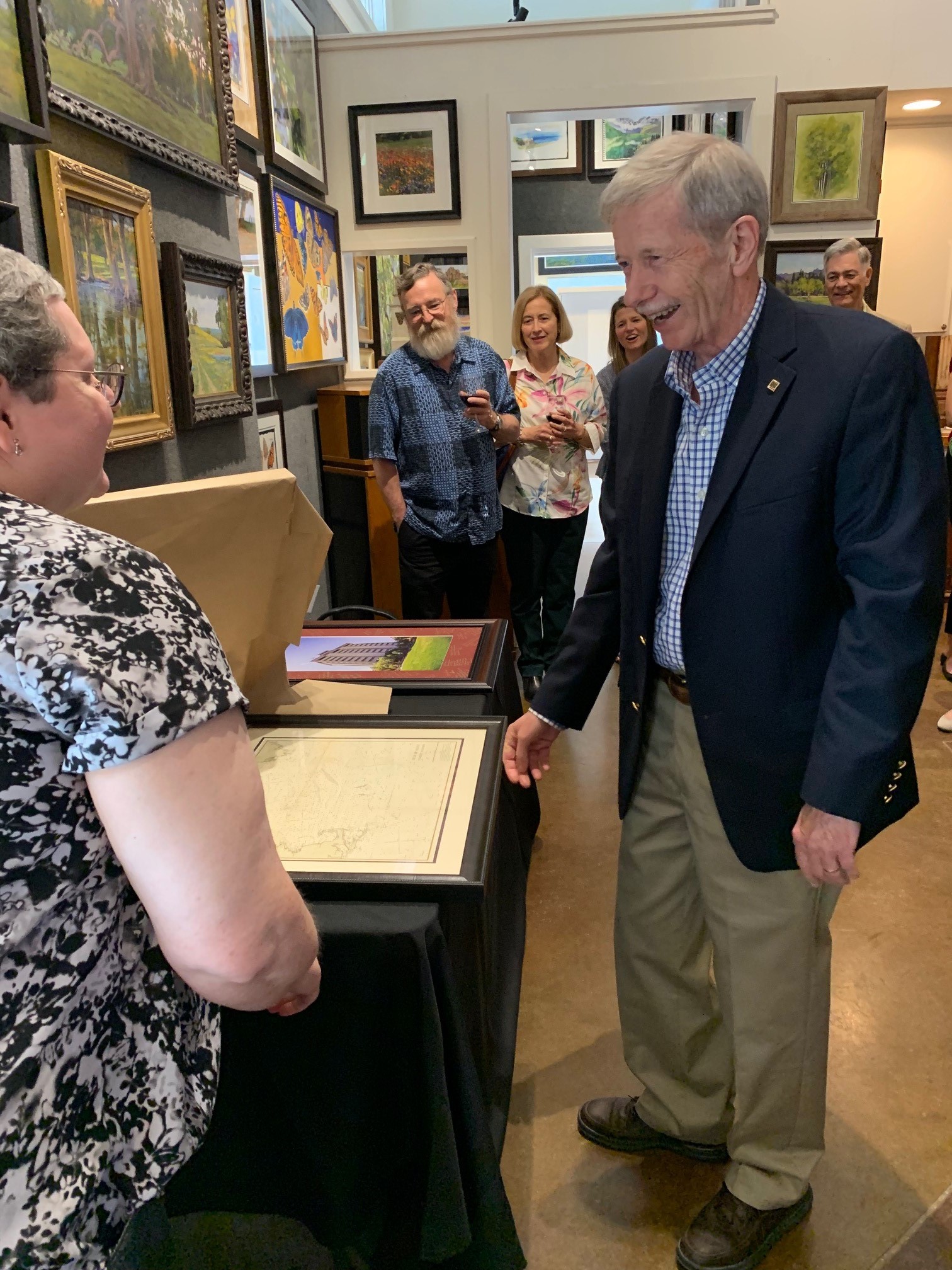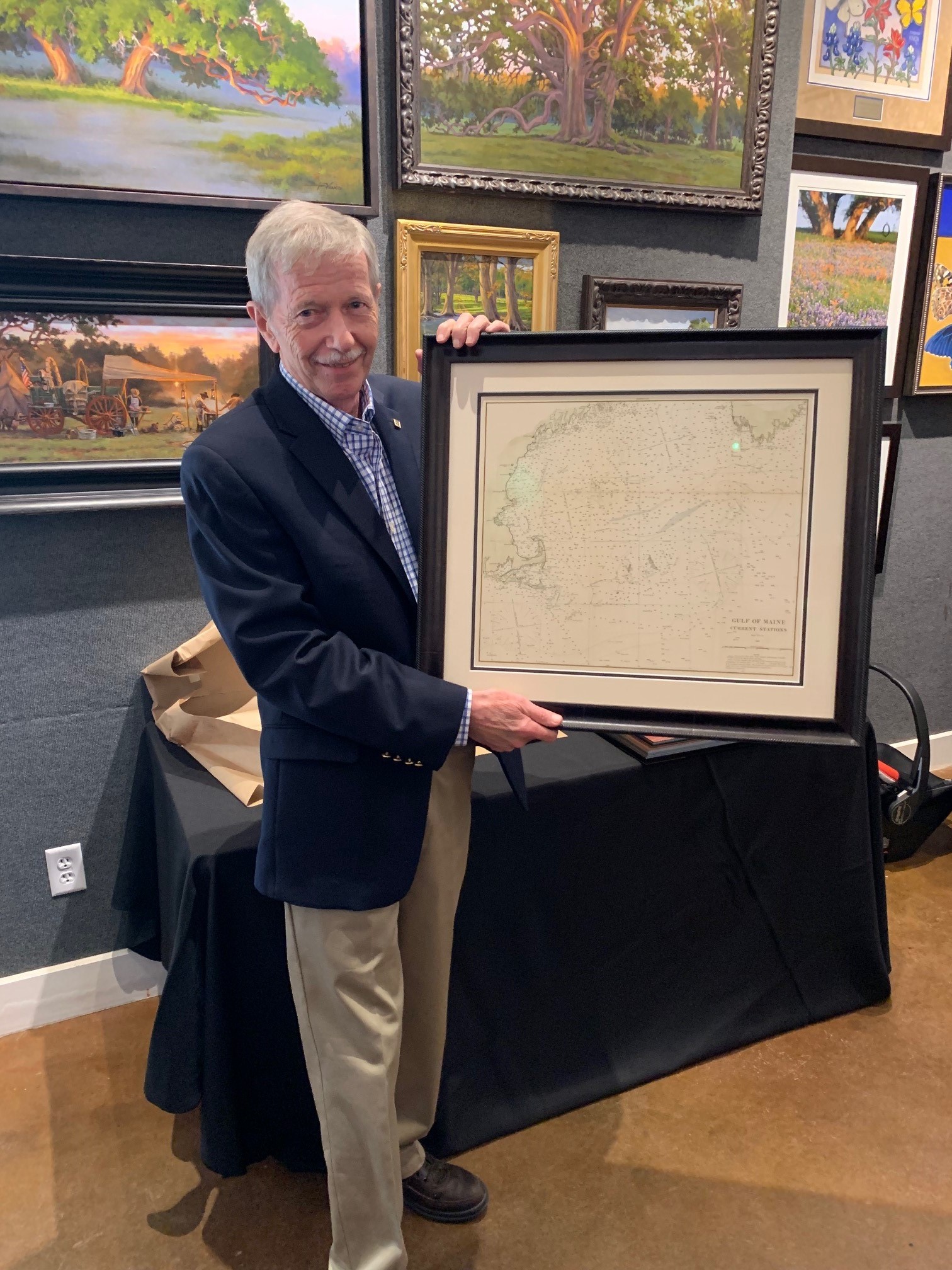 On May 1, the Department of Oceanography held a retirement reception honoring Dr. David Brooks, professor at Texas A&M Oceanography. Brook served for over 41 years in the College of Geosciences.
"My nearly 41 years in the Oceanography Department at Texas A&M has been like a long cruise with inspirational faculty, researchers, staff and students. Along the way, I have come to understand what former dean Earl Cook meant by a talk he once gave entitled 'Marooned in Aggieland.' It's like Hotel California: you can check out, but you can never leave," said Brooks.
Brooks earned a B.S. in electrical engineering from the University of Maine in Orono. After working three years for General Electric, he returned to graduate school at the University of Miami, where he earned a M.S. in ocean engineering (acoustics) and in 1975 completed a Ph.D. in physical oceanography. Before joining the Texas A&M faculty as an assistant professor in 1978, he held a research and graduate faculty position at North Carolina State University, where he and colleagues developed a field program in the Gulf Stream.
While at Texas A&M, Dr. Brooks served as department head of Oceanography for three years and associate dean for research in the College of Geosciences for four years. He was editor of The Oceanography Report for the American Geophysical Union and later was the founding editor and publisher of Oceanography Magazine for the Oceanography Society. In 2011 he was awarded the college-level Distinguished Teaching Award by the Association of Former Students.
His research interests and field activities have focused on observations and modeling of ocean currents and tides, with recent emphasis on shelf and coastal ecosystems.
At the reception, the department gave Brooks a framed nautical chart titled "Gulf of Maine 1883 Currents Boston Cape Cod" issued by U.S. Coast Survey, 1883, Washington D.C. as a retirement gift.
"So will I miss it? Yes, I will, especially the interaction with students," said Brooks. "But I am really pleased to see our growing crop of dynamic, sea-going young faculty and their enthusiastic graduate students. The future of the Department of Oceanography has never seemed brighter."
"Thanks for this great Aggie experience. I wish you all fair winds and following seas," he said.
By Bumsoo Kim