Atmospheric Sciences Graduate Student Wins Poster Award
Chris Siu won a poster award at the American Meteorological Society 20th annual Middle Atmosphere Conference.
Mar 1, 2019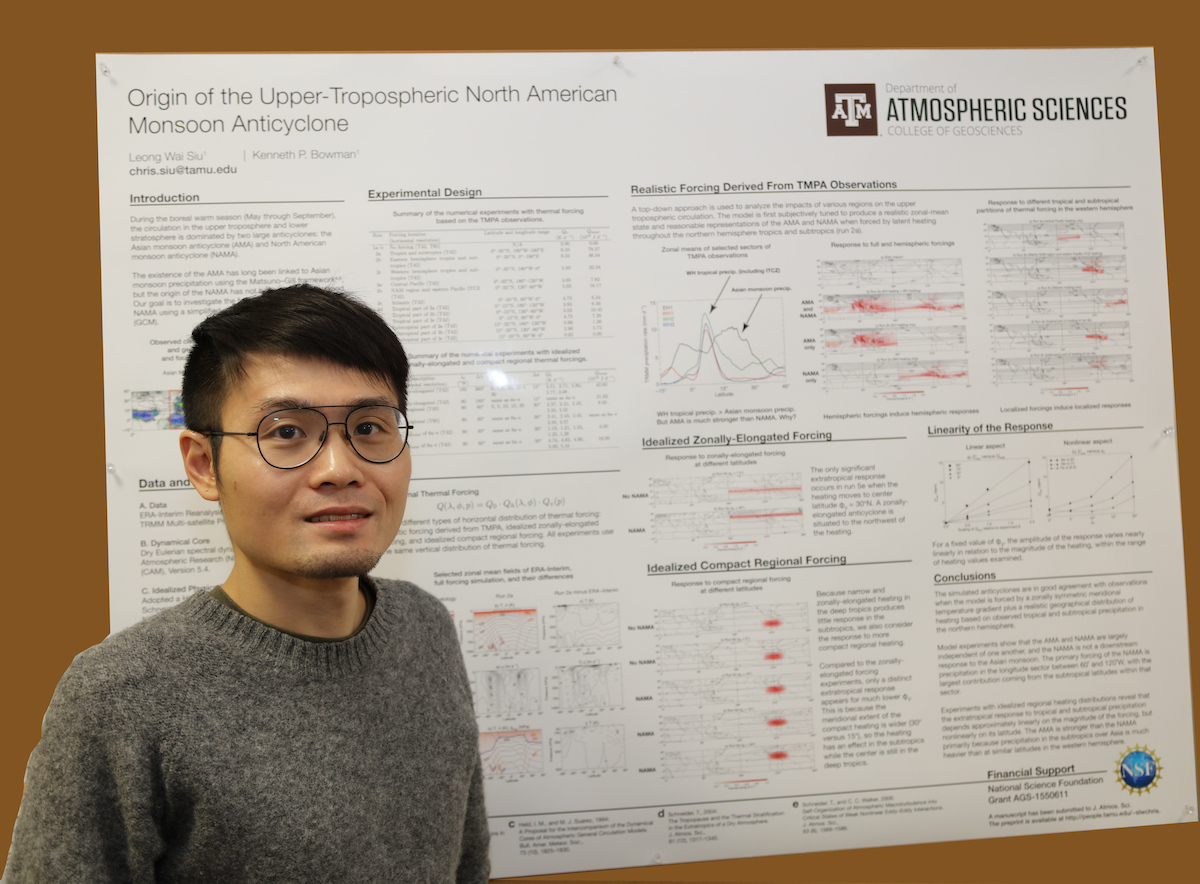 Chris Siu, a doctoral student in the Department of Atmospheric Sciences, won an outstanding student poster award at the American Meteorological Society 20th Middle Atmosphere Conference, held Jan. 6-10 in Phoenix.
"Our goal is to investigate the forcing mechanisms of the North American Monsoon Anticyclone (NAMA) using a simplified dry general circulation model (GCM)," Siu said.
His research results show that "the primary forcing of the NAMA is precipitation in the longitude sector between 60° and 120°W, with the largest contribution coming from the subtropical latitudes within that sector," Siu said.
"Chris's research is an elegant computer experiment that explains the origin of an important feature of the large-scale atmospheric circulation, namely the high-altitude anticyclone that covers North America during the summer," said Siu's advisor, Dr. Kenneth Bowman."He had demonstrated that the anticyclone, or high pressure system, is driven by summertime convective storms over Mexico and the United States. His results have eliminated several other hypotheses that had been proposed to explain the existence of the anticyclone, and he has advanced our understanding of the connection between small scale storms and the global atmospheric circulation."
By Kevin Smalley