Two Geography Faculty Awarded Texas A&M Research Grants
Dr. George Allen and Dr. Inci Güneralp will lead PESCA-supported research projects.
Feb 20, 2019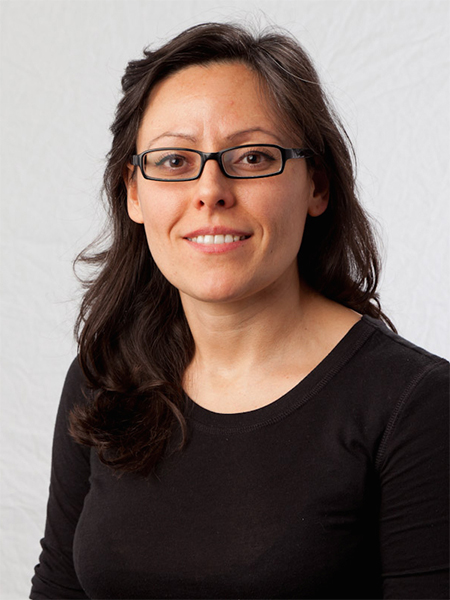 Two College of Geosciences faculty members were presented with research project funding from the the Division of Research at Texas A&M University's Program to Enhance Scholarly and Creative Activities (PESCA). A total of thirteen faculty members from across Texas A&M received PESCA grants totaling $250,595.
The Division of Research funds the PESCA Grant Program to support significant research and scholarly projects that have the potential to lead to the awarding of external funding by major agencies and endowments. PESCA funds can support travel for research and to collections and libraries, access to data resources, graduate student support, and seed funding to support application for federal and other national-level grants.
The 2019 grants, which range in amounts from $9,898 to $25,000, will provide seed funding for research projects in disciplines as diverse as computer science, public health, architecture, pharmaceutical science, geography, veterinary medicine, sociology, law, engineering, human medicine, and agriculture.
"Congratulations to our faculty members who received PESCA funding this year," Vice President for Research Dr. Mark A. Barteau said. "Many of their projects represent multidisciplinary collaborations that tackle significant challenges for global society and demonstrate potential to attract additional funding from sources outside Texas A&M. We look forward to their results."
Dr. George Allen, assistant professor in the Department of Geography, received a $25,000 grant for his project "Developing a Method for the Rapid Detection of Freshwater Plastic Pollution." Co-principal investigators Dr. Anthony Filippi and Dr. Inci Güneralp, both associate professors in the Department of Geography, will join Allen on the project.
Dr. Inci Güneralp received a $24,897 grant for her project "Tracing the Signature of Human-Induced Deforestation on Lowland Tropical River Landscapes Using Simulation Modeling and Deep Learning." Filippi will also serve as co-PI on this project, along with Dr. Georgianne Moore, an associate professor in the Department of Ecosystem Science and Management in the College of Agriculture and Life Sciences, and Dr. Zhangyang "Atlas" Wang, assistant professor in the Department of Computer Science and Engineering in the College of Engineering.
Read about all 13 grant recipients.