Aggie Oceanographer Sailed On The Lost City Hydrothermal Expedition
Graduate student Shu Ying Wee joined a research cruise aboard the R/V Atlantis visiting the Lost City Hydrothermal Field to study a microbial community in the deep sea, from Sep 08 to Oct 01.
Nov 20, 2018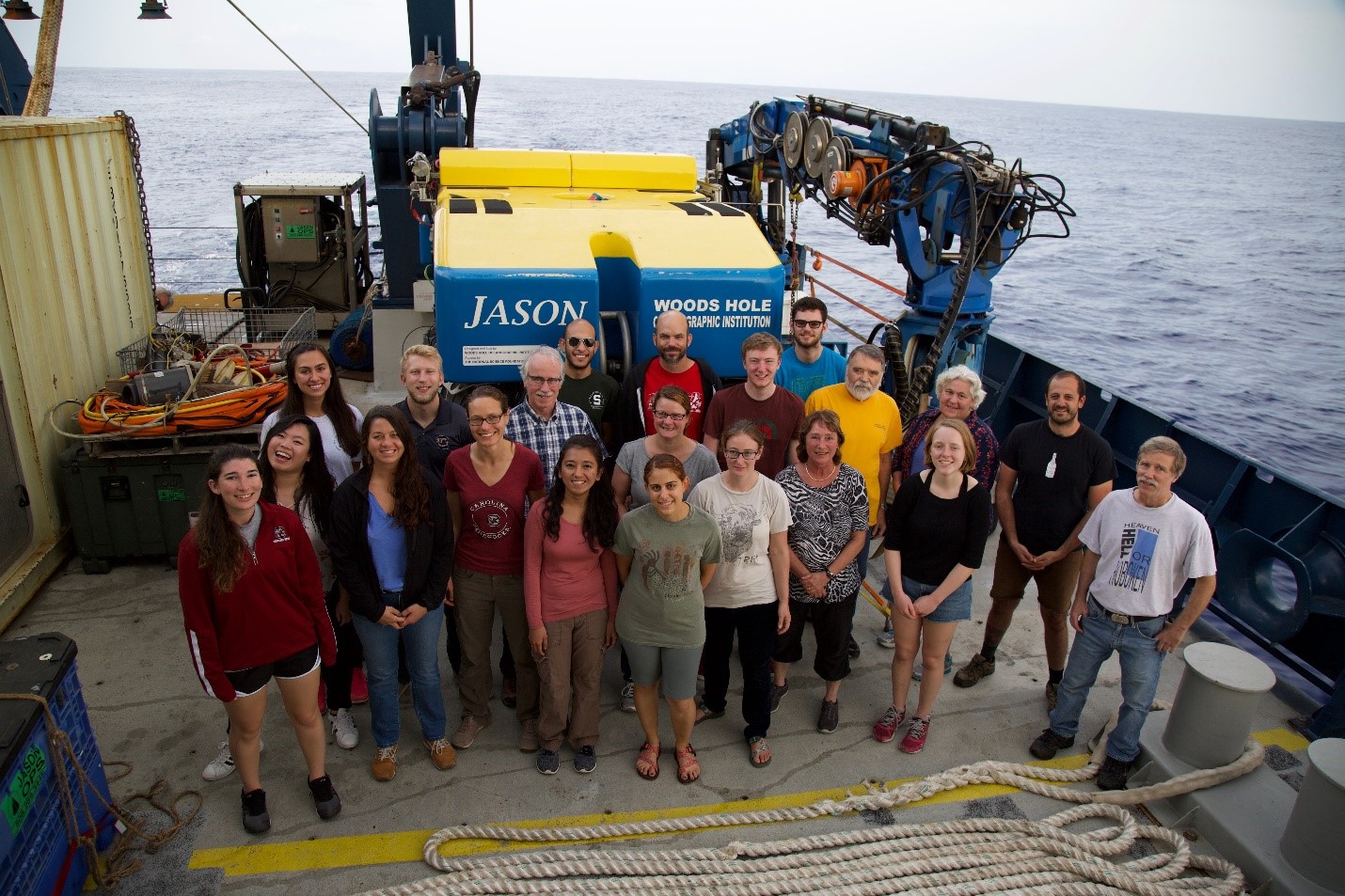 The LCHF is a field of hydrothermal vents located off-axis from the mid-Atlantic Ridge that was first discovered in 2000. Hydrothermal vents, are similar in structure to a chimney and are commonly found near tectonically active environments such as mid-ocean ridges and submarine volcanoes, where ambient fluid or seawater becomes geothermally heated in the subseafloor and then rises back up through cracks in the seafloor as acidic (pH <7) hydrothermal fluid that ranges in temperature from 60 °C (140˚F) up to high as >450 °C (>840˚F).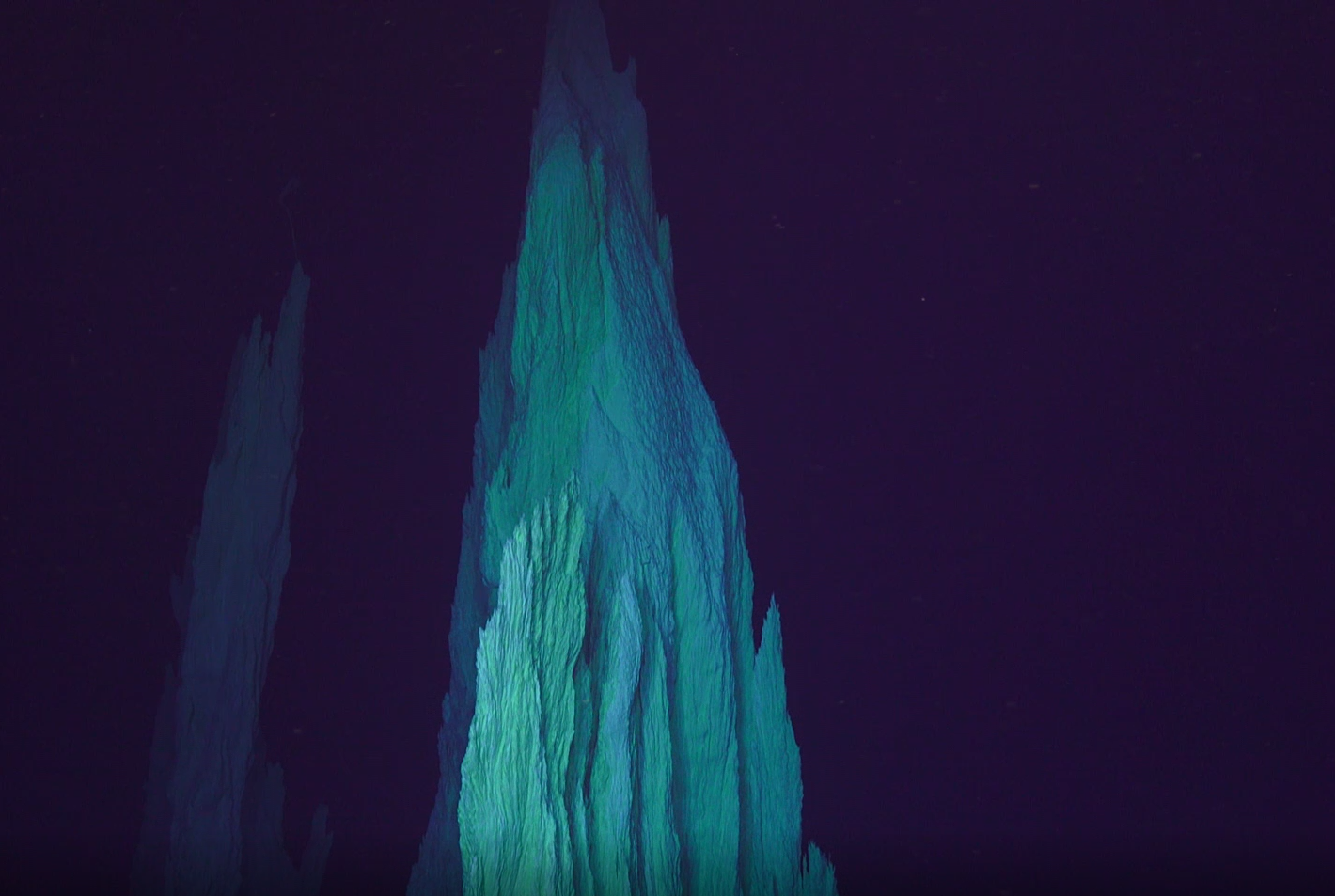 Compared to other hydrothermal vent systems, however, the LCHF is relatively low-temperature (up to 90 °C) and highly alkaline (pH of 9 to 11).  This unusual composition is because Lost City results from the geochemical reaction process called 'serpentinization' as opposed to the typical subseafloor heating of hydrothermal fluids that generates black smokers.  Also unique to Lost City, the chimneys there are composed of the white rock carbonate, as opposed to sulfides produced at other vent fields.
"Serpentinization occurs when mantle rocks come up to the surface seafloor and react with seawater, which produces methane and hydrogen that can fuel microbial life. This is what makes Lost City so unique" said Wee. "With the ROV Jason, from WHOI, the primary goal of the cruise was to collect fluids from diffuse vents using the hydrothermal organic geochemistry (HOG) sampler, in addition to collecting chimney samples."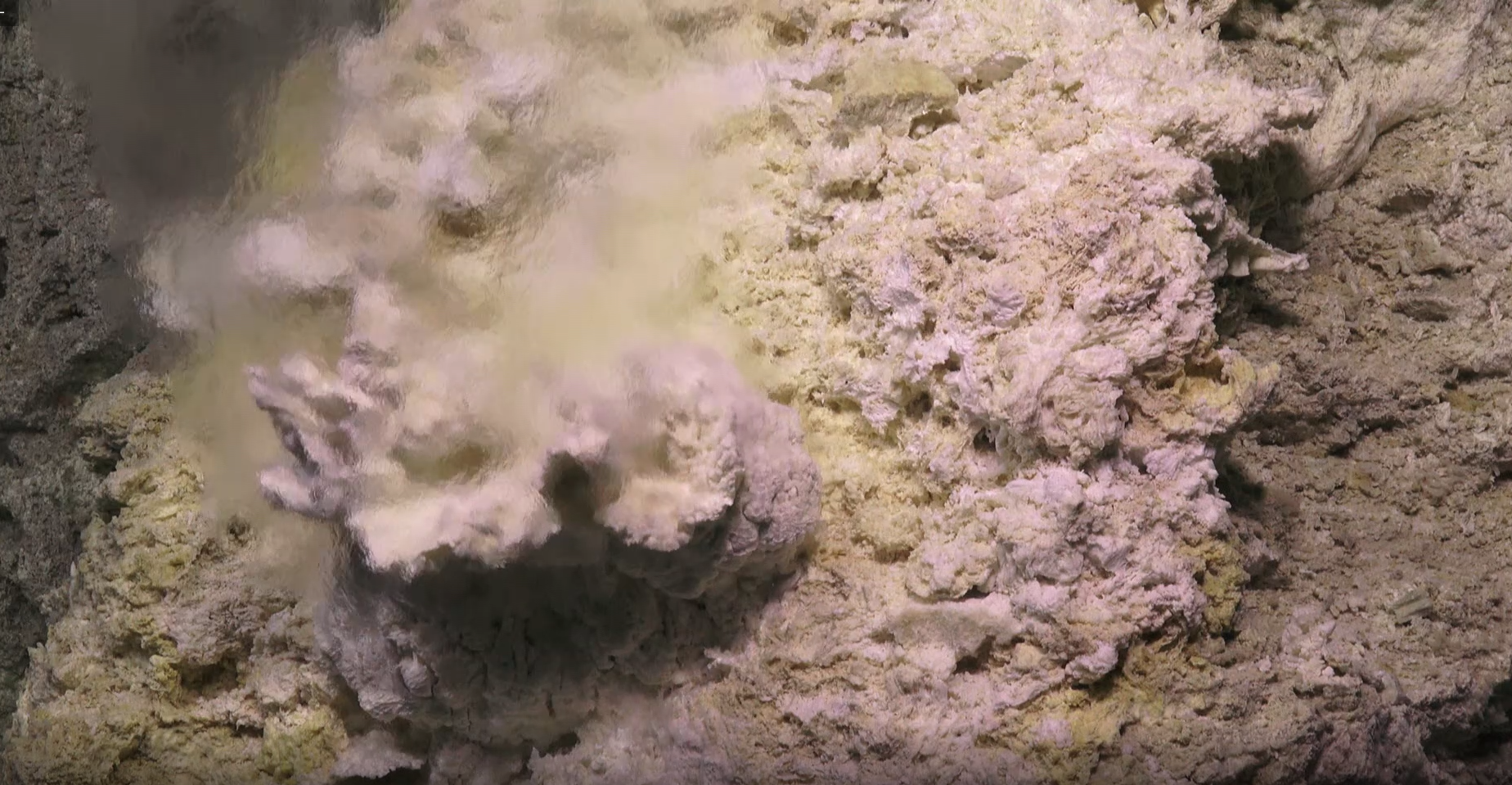 During the cruise, Ying also collected chimney samples from actively diffusing sites that were sampled by ROV Jason, placed in an incubator, and then placed back on the seafloor at a non-diffuse site where the conditions are not affected by actively venting hydrothermal fluid.
"The goal of the incubation experiment was to study how microbes react during the transition from active venting to inactive," Wee said. "You can think of it as a forest fire. Before the fire, there are certain microbes that are living in the forest. When the forest burns down, these microbes cannot survive; however, there are other microbes will take over and survive after the fire."

The goal was to incubate the environmental samples for at least 4 to 7 days, and analyze the samples using metagenomics, cell abundance quantification, and transcriptomics to learn which microbes are present and what microbiological processes are occurring after the transition. A control sample of the active chimney was used for comparison studies with the incubation experiment samples.
"At the beginning, I was worried if could stay on a month-long cruise, and wondering if I will get sea sick, however, in addition to having the privilege to view the beauty of Lost City firsthand, it was a great opportunity for me to meet other researchers in similar fields, and also make lasting friendships," Wee said.
In March 2019, Sylvan will be the chief scientist leading another hydrothermal vent study at the East Pacific Rise, to conduct larger scale incubation experiments studying deep-sea microbiology on transitioning vent sulfides. This expedition is planning to conduct not only a one-week long incubation but also a one-year incubation experiment to see the microbial community transition in a longer timescale. During the cruise, HOV (Human Occupied Vehicle) Alvin from WHOI, will be used to collect hydrothermal vent samples. Postdoctoral research associate Amanda Achberger and graduate student Charles Homes II, both from Dr. Sylvan's lab, are expected to participate on the 2019 cruise.
To find out more information about the Lost City Hydrothermal Field, visit the Lost City Expedition blog.
By Bumsoo Kim