Summer Ocean Prediction Center Internship Gives Geography Grad Student Invaluable Experience
Nicole Casamassina was one of just 17 students selected nationally for the program.
Oct 24, 2018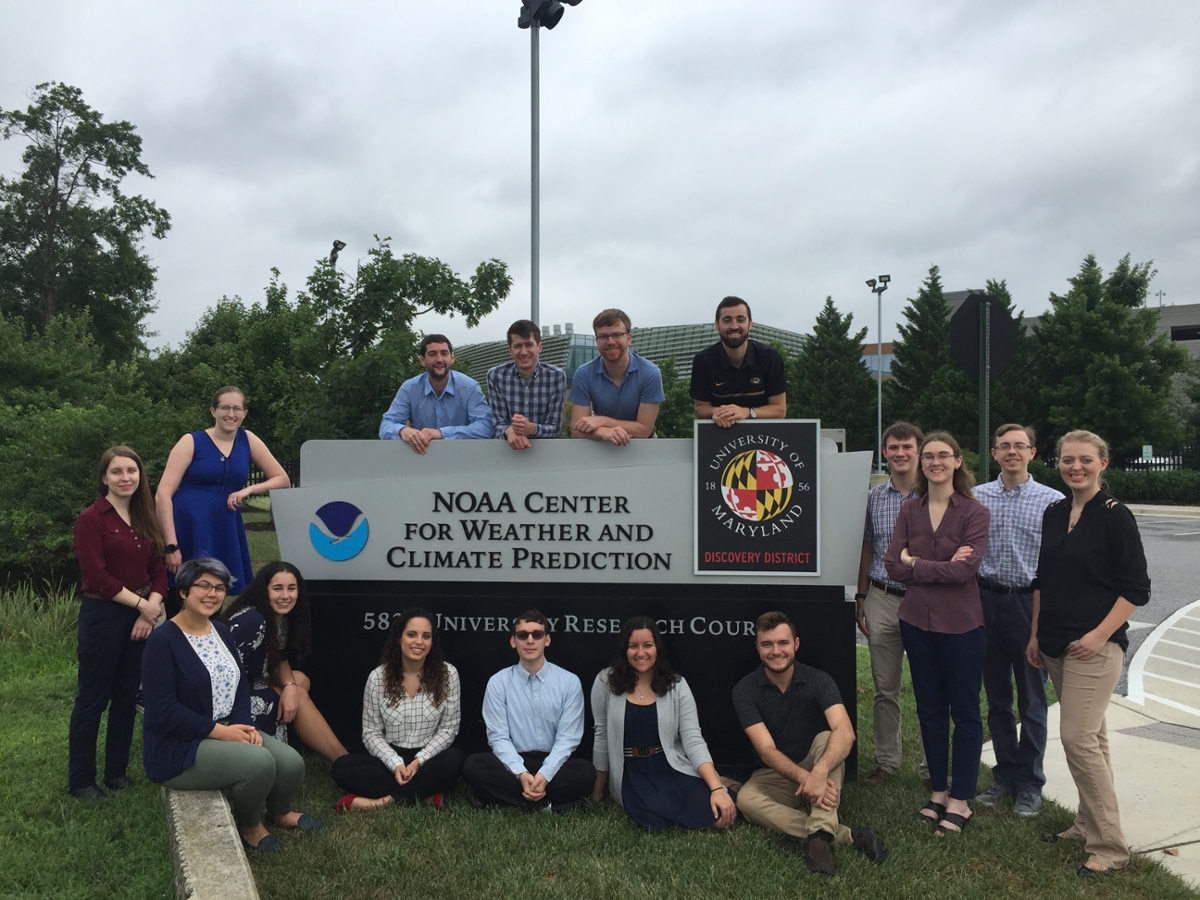 This year the National Centers for Environmental Prediction (NCEP) Student Summer Internship Program in College Park, Maryland selected just 17 students from around the country for its 10-week paid internships. Nicole Casamassina, a master's student advised by Dr. Oliver Frauenfeld in the Texas A&M University Department of Geography in the College of Geosciences was one of the students selected to take part in the 2018 program.
Casamassina was assigned to work with the Ocean Prediction Center (OPC) on a project looking at ship traffic in the Northwestern Atlantic Ocean. The focus of the project was to see how ship traffic interacted with the forecasts and warnings put out by the OPC for a coastal winter storm in the spring of 2018. The project was part of a larger push by the OPC to make sure the U.S. is as the forefront of oceanic weather forecasting across the globe.

"There is a lot more to learn about forecast interpretation," she said. "And that is one of the big initiatives of the National Weather Service going forward in the next ten, twenty years: understanding how people identify risk and avoid it."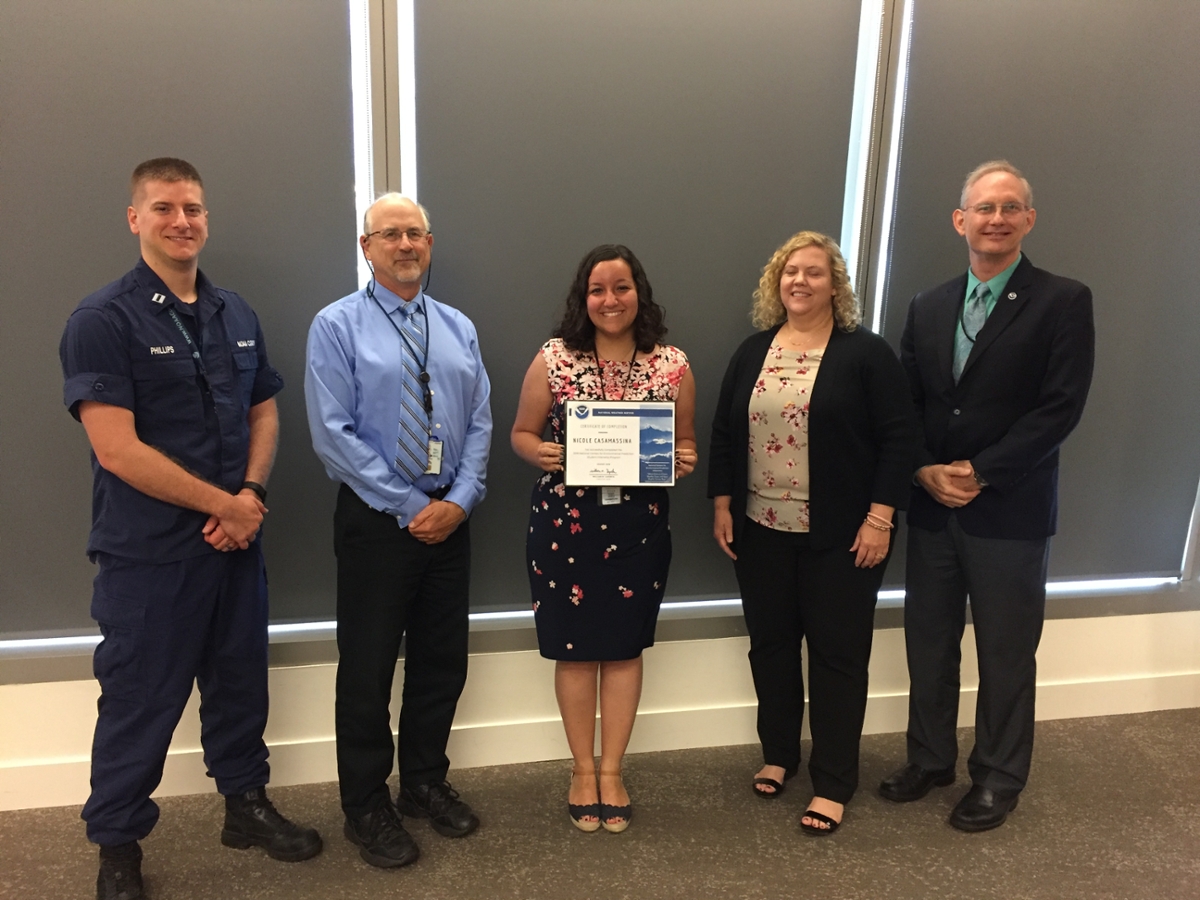 The project ended with Casamassina having the opportunity to present her work to her fellow interns and the OPC staff. As part of the internship, she also got the opportunity to meet the director of the National Weather Service, and numerous directors of the different centers and divisions within the National Oceanic and Atmospheric Administration (NOAA).

Cassamassina is grateful to have spent her summer working on a project that she sees as having the potential to preserve the lives and livelihoods of mariners across the globe. She will be presenting her findings from the summer internship project at the American Meteorological Society's Annual Meeting in January of 2019.

By Rhett Douris