From Grand Junction To Moab, Geophysics Grad Students Journey On Unforgettable Trip
Funded in-part by Chevron, the 6-day field trip immersed Texas A&M and University of Houston graduate students in world-class geological experiences.
Oct 19, 2018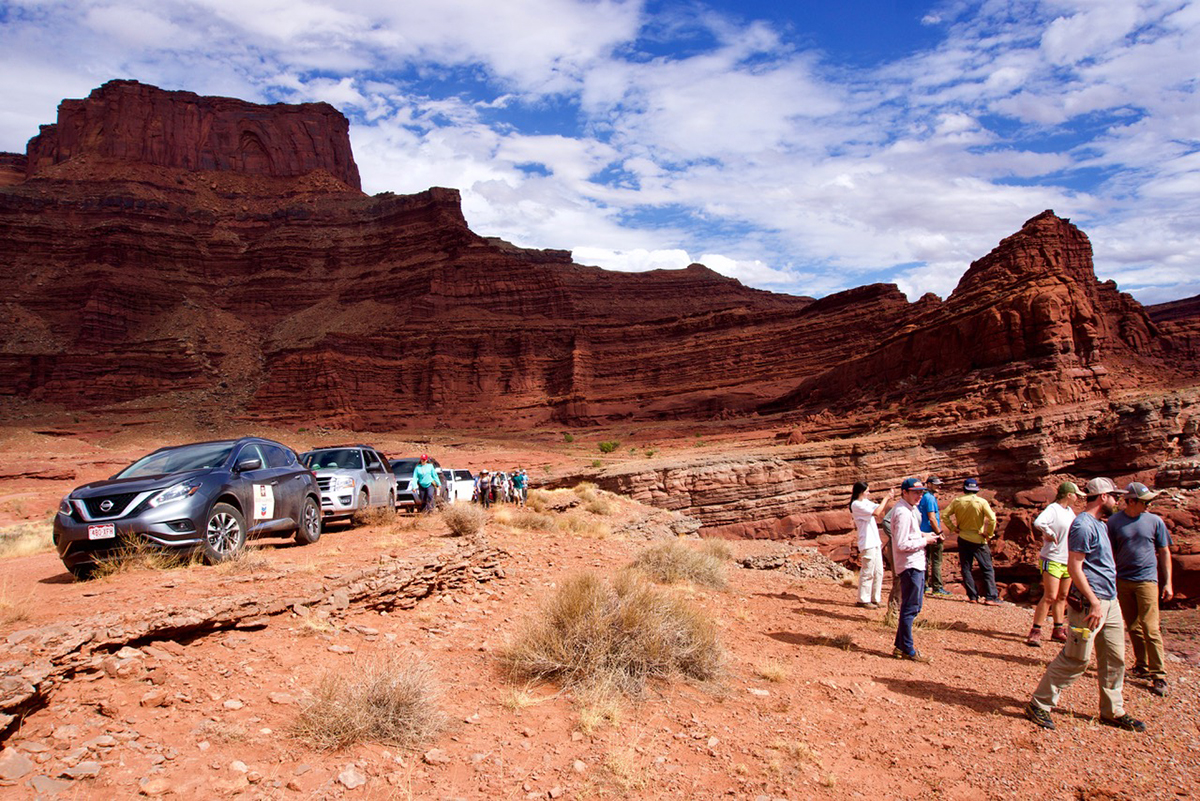 When the Texas A&M Department of Geology and Geophysics plans a field trip, you can bet it won't be your average higher-education field trip. 
Sept. 29 – Oct. 6, 10 Texas A&M University graduate students and 11 University of Houston graduate students spent an anything-but-average week in some of Colorado and Utah's most unforgettable landscapes.
"We started in Grand Junction, Colorado, and eventually ended up near Moab, Utah," said Dr. Nick Perez, assistant professor in the Department of Geology and Geophysics. "We made a transect across the Paradox Basin, beginning in the Uncompahgre Uplift, composed of plutonic and metamorphic basement lithologies, and ending outside Moab."
Perez co-led the trip with Dr. Joel Saylor, assistant professor at the University of Houston. Most of the trip's Texas A&M graduate students are currently enrolled in GEOP 628 – Basin Architecture.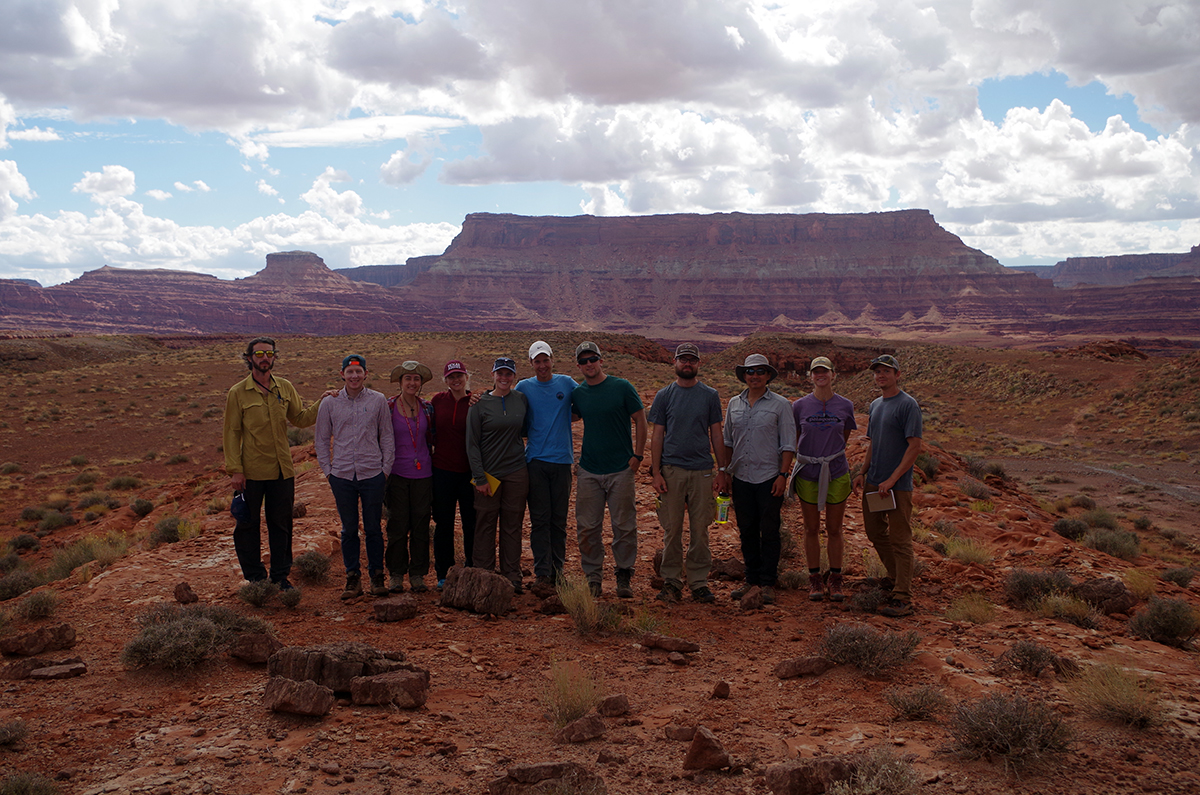 Bookended with travel days, the trip included six full days of true field geology, Perez said. 
The graduate students focused on the Permian Cutler Formation, looking at multiple sites along a "source-to-sink" transect spanning the Uncompahgre Uplift near Gateway, Colorado, to the Kane Creek Anticline near Moab and Canyonlands National Park.
"There is a saying that 'the best geologist is the one who's seen the most rocks,'" Perez said. "And, this trip gave students an immersive week-long learning experience in a world-class geologic setting."
They measured multiple stratigraphic sections, collected paleocurrent and clast count data, mapped basement/cover contact, and described growth strata geometries near a salt diapir. And, each evening included paper discussions, and every student co-led a paper discussion at some point in the week.
"Field experiences are invaluable for students because they get to investigate real geologic problems by seeing the rocks in person, as opposed to working with remote or subsurface data," Perez said.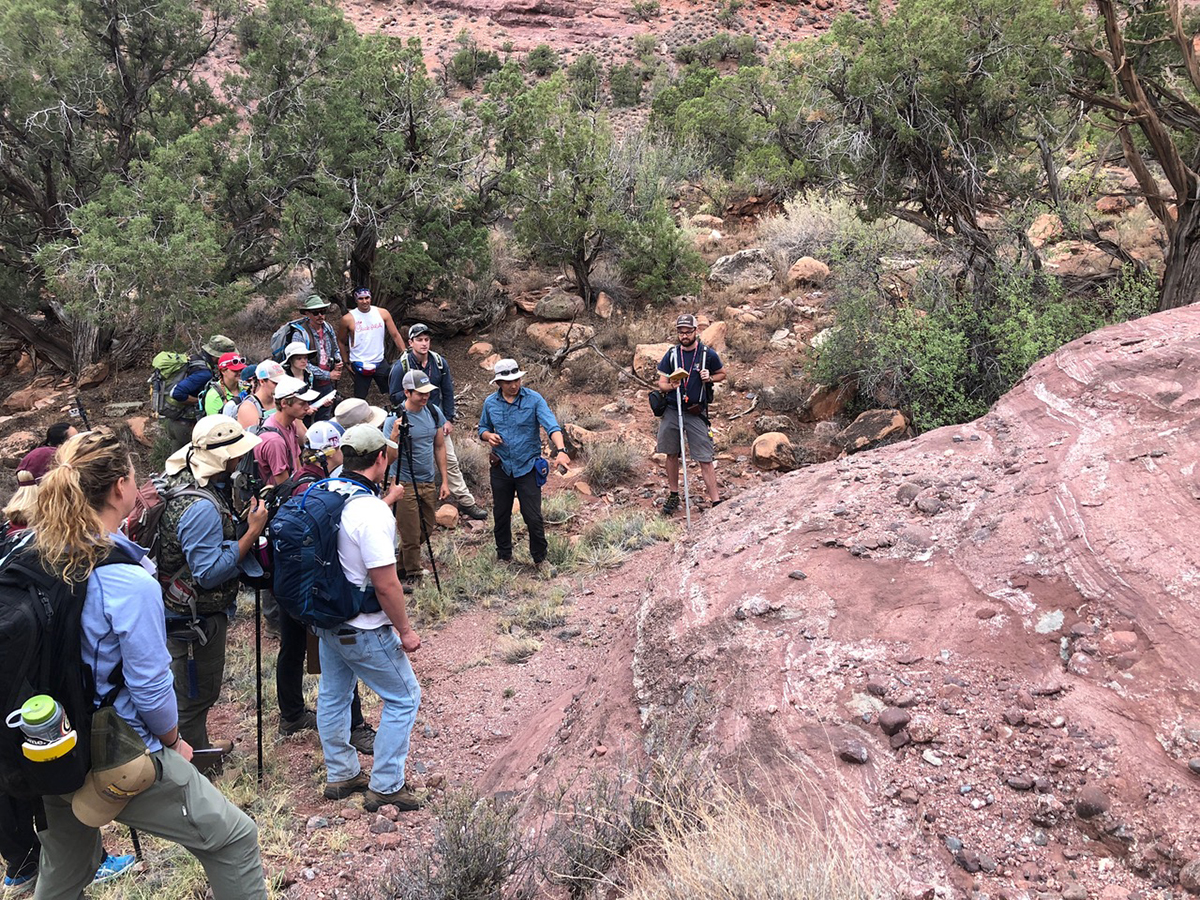 On this trip, they saw a range of depositional environments and rock types, collected different types of data, evaluated published literature against their own observations, and were asked to work individually and as part of a team.
The students got to observe a variety of sedimentary rock types, from various depositional environments: debris flow, alluvial fan, braided and meandering rivers, shallow marine carbonates, evaporites, and eolian (wind-blown), he said.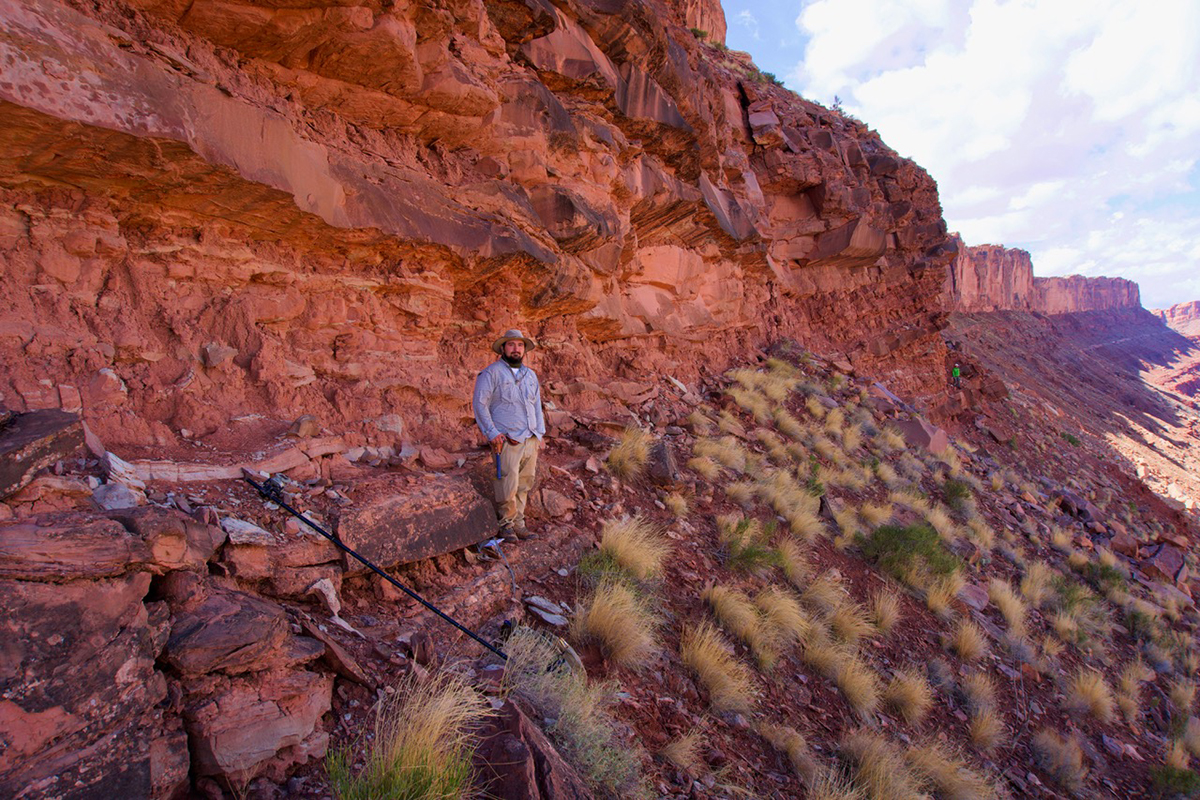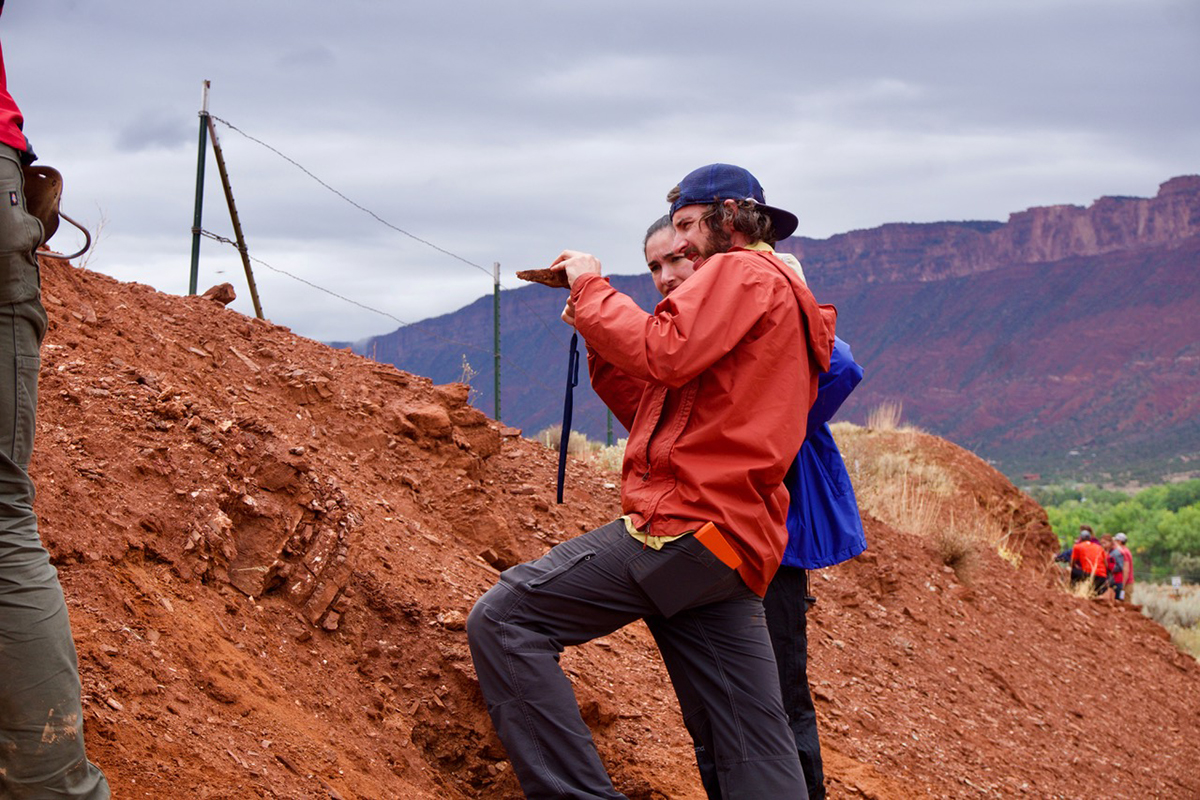 The students will now work with data collected in the field during the trip as part of a group final project for the course.
The trip was funded in-part by Chevron. 
By Leslie Lee '09