Texas A&M Oceanography and Atmospheric Sciences Welcome New Academic Advisor
Meet Madeleine Denison, new academic advisor in the College of Geosciences.
Oct 2, 2018
Texas A&M University's Departments of Oceanography and Atmospheric Sciences welcomed a new academic advisor, Madeleine Denison, this fall semester. Denison serves both graduate and undergraduate students in both departments.
"My goal is to help every student to succeed, whatever goals that they have," Denison said. "I am willing to learn as much as I can about the programs in Texas A&M University so I can be the best resource to help students achieve their goal."
Denison received an undergraduate degree in English from the University of Louisiana at Lafayette. She began her career as an academic advisor at South Louisiana Community College (SLCC). After serving there for five years, she moved to Texas to be an academic advisor at the University of Houston, and then an advisor at Lone Star College (LSC)-North Harrison, eventually moving up in leadership and serving as a program coordinator at LSC. During her position at SLCC, she pursued a Master's degree in communication, to complement her role as an academic advisor, and completed it while at LSC.
"I lived in south Louisiana, so I was fascinated in waterways as well as weather which were very important in my culture," Denison said. "When I saw the new academic advisor position opening in the Oceanography and Atmospheric Science Department, and as I had experience in advising, I was very interested and decided to apply for the position."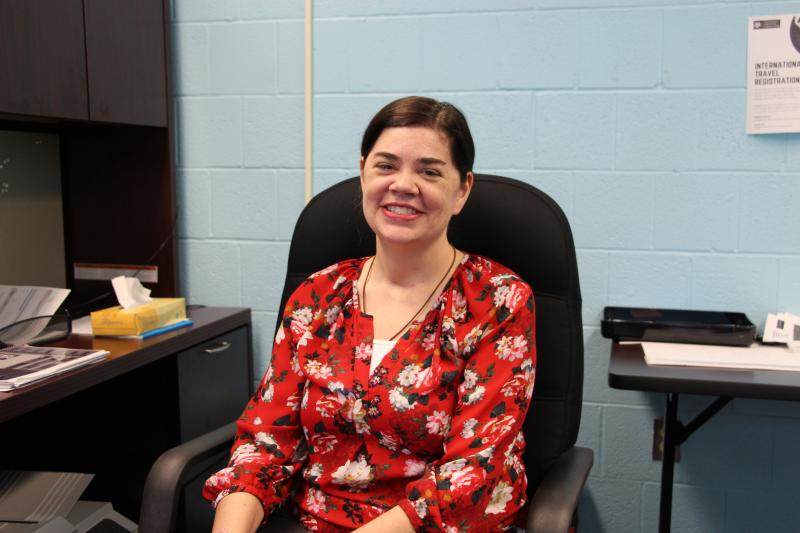 "I have met really great people – students, faculty and other people who work here," she said. "So far, I am very happy to be here as an academic advisor and glad that people are eager to help me learn through the process and help me along."
Denison's office is located in Eller O&M Building Room 114. For questions regarding academic information, contact advising-ocng@geos.tamu.edu or advising-atmo@goes.tamu.edu.
By Bumsoo Kim