Texas A&M And Harvard Team Up On High-Flying, NASA-Funded Atmospheric Research
Dr. Kenneth Bowman will lead the $30 million research project.
Oct 22, 2018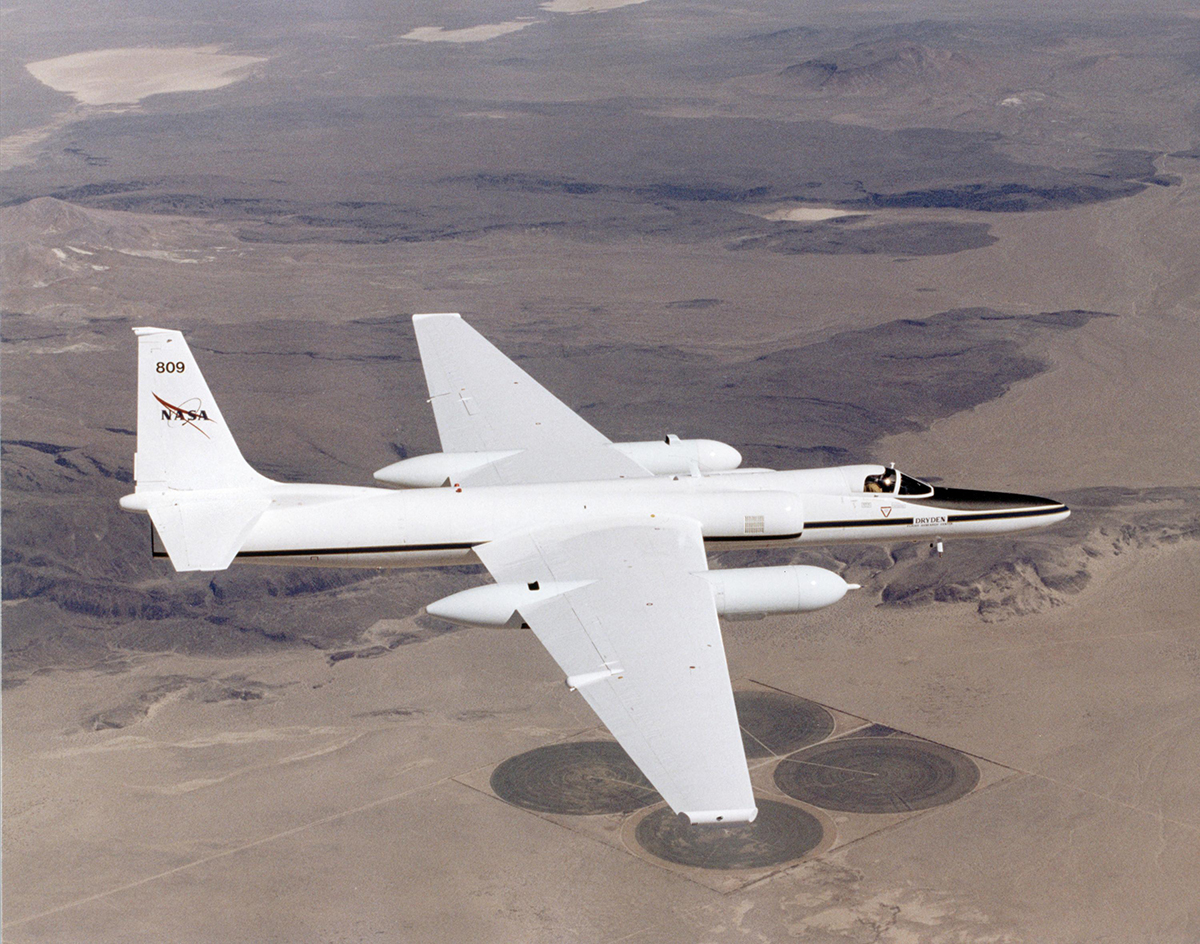 Texas A&M University researchers will be collecting important atmospheric data from a high-altitude NASA aircraft thanks to recent funding received from NASA's Earth Venture program.
Dr. Kenneth Bowman, professor in the Department of Atmospheric Sciences at Texas A&M, will lead the $30 million research project on the impact of strong storms on the stratosphere. Dr. Frank Keutsch, professor of engineering and atmospheric science at Harvard University, will be the deputy team leader.
Titled "Dynamics and Chemistry of the Summer Stratosphere," the project will investigate how strong summertime convective storms over North America can change the chemistry of the stratosphere. This is a large and complex effort, Bowman said, with field deployments scheduled for the summers of 2020 and 2021. A kick-off meeting for the research team will be held at Texas A&M in early 2019.
"Intense thunderstorms regularly penetrate deep into the lower stratosphere, carrying water and pollutants that can change the chemical composition of this important atmospheric layer, potentially affecting stratosphere ozone," Bowman said. At Texas A&M, this research will also involve Dr. Anita Rapp, two graduate students, a postdoctoral research scientist, and several undergraduate students.
An additional goal of the study is to better understand aerosol composition in the central U.S.
"Currently the composition and sources of aerosol in this region are very poorly understood, resulting in large uncertainties in their impact on the chemistry and radiative properties of the stratosphere," said Keutsch. "This study will provide unprecedented insights into this problem."
Data will be collected across the central U.S., using the NASA ER-2 high-altitude aircraft, with operations based out of Salina, Kansas. The project will also involve data from NASA and National Oceanic and Atmospheric Administration (NOAA) satellites, conventional weather observations and forecast models, and ground-based meteorological radars.
In addition to researchers from Texas A&M and Harvard, the project team will include university participants from MIT, the Universities of Miami, North Dakota, and Oklahoma, and Texas A&M Corpus Christi.  Government participants will include scientists from NASA's Ames, Armstrong, Goddard, and Langley research centers, as well as the National Center for Atmospheric Research and NOAA.
This project is one of five new NASA Earth science campaigns that will begin in 2019 to investigate a range of pressing research questions, from what drives intense East Coast snowfall events to the impact of small-scale ocean currents on global climate.
These studies will explore important, but not-well-understood, aspects of Earth system processes and were competitively selected as part of NASA's Earth Venture-class program.
"Atmospheric levels of harmful ozone-depleting chemicals continue to decrease due to successful limits on their production under international agreements," Bowman said. "But, important aspects of the dynamics and chemistry of the stratosphere are not well understood.  This project will use new approaches to investigate how strong convective storms may potentially impact the global stratosphere."
"These innovative investigations tackle difficult scientific questions that require detailed, targeted field observations, combined with data collected by our fleet of Earth-observing satellites," said Jack Kaye, associate director for research in NASA's Earth Science Division in Washington.
Earth Venture investigations are part of NASA's Earth System Science Pathfinder program, managed at Langley for the agency's Science Mission Directorate in Washington. Learn more about NASA's Earth science activities, and read NASA's news release about all of the recently funded projects.  
By Leslie Lee '09 
Written in collaboration with Texas A&M Geosciences and Harvard University.