Save the Dates
Be sure to mark the following department of Geology & Geophysics events down in your calendar!
Sep 28, 2018
Save the Date for the Distinguished Achievement Awards Ceremony
Location: Gates Ballroom, Texas A&M Memorial Student Center
Save the Date for the Fall Geosciences Tailgate
Time: 2 hours before kickoff
Location: Simpson Drill Field
Save the Date for the G&G Fall Open House
Time: 3:30 p.m. - 5:00 p.m. Faculty Talks
 5:00 p.m. - 6:30 p.m. Dinner
Location: Halbouty Building
Please RSVP for the Fall Open House by Monday, October 8, 2018 at 5:00 p.m. at tx.ag/rho3ATF or scan the QR code below!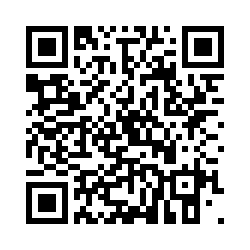 We look forward to seeing you!