Department of Geography Creates New Feature of Aggie Map: Move-In Day Parking Map
With more than 11,000 students moving in to the residence halls across the Texas A&M University campus, navigating the complex drive-in, move-in logistics can be a challenge, especially for those with disabilities.
Aug 17, 2018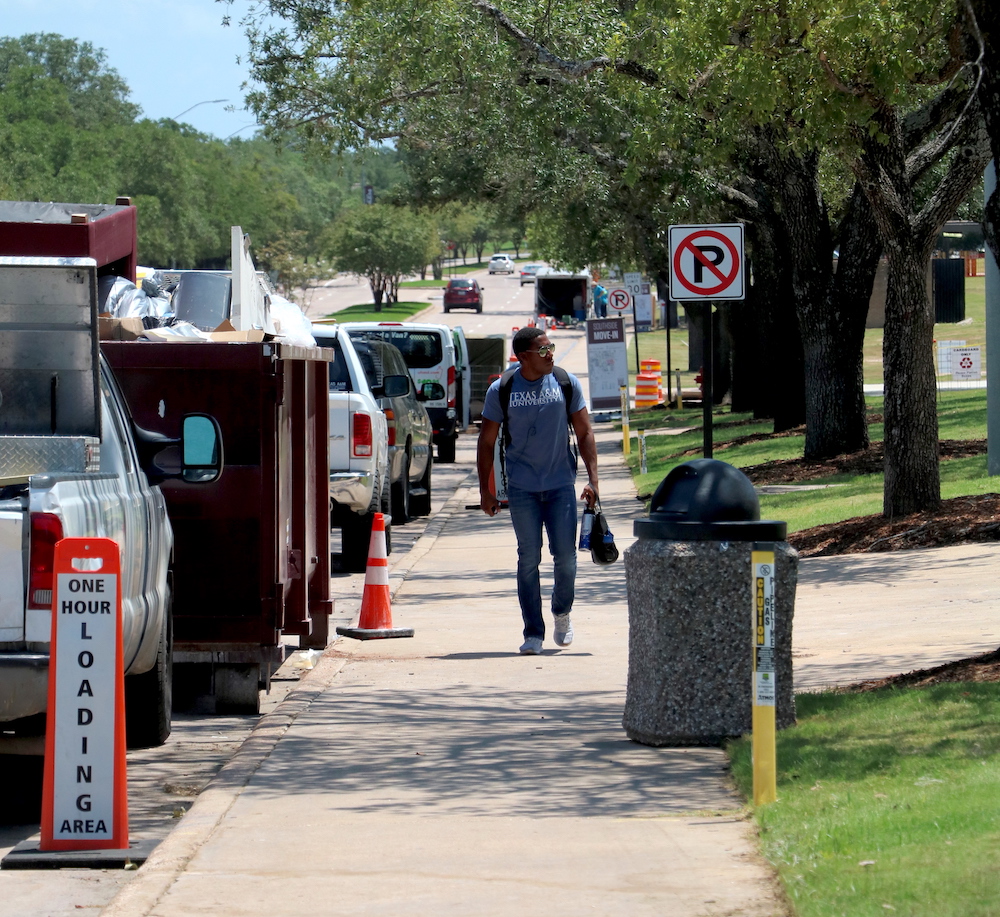 Dr. Dan Goldberg of the Department of Geography and his team have – once again - created a new feature on the Aggie Map that will help students and their families navigate campus efficiently on their move-in day. This new tool allows students to indicate when and where they need to be for move-in day, and the new feature identifies areas to park, loading entrances, trash and recycling bins, and areas to avoid due to construction and congestion and has navigation assistance for special parking and disability access.
"The College of Geosciences was approached by Texas A&M Transportation Services to help build a tool to provide a better move in experience. This collaboration allowed us to leverage the power of Aggie Map to facilitate a more effective and enjoyable introduction to living on campus. It will help Texas A&M students and family find parking, navigate campus, find information, and provide a safe and efficient, convenient move in experience" Golderg said. "Using cutting edge web technologies provided by ESRI, we created a mobile-friendly and ADA-compliant tool to help students navigate the 5200 acres of campus efficiently."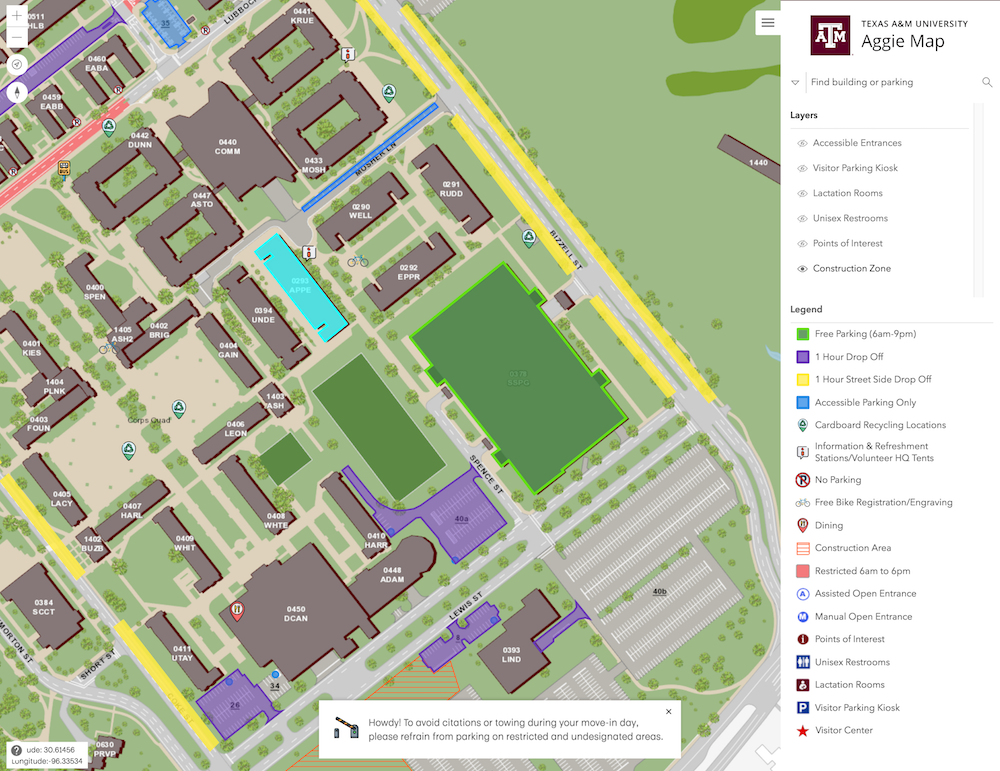 Texas A&M is committed to maintaining an accessible campus community and complying with Americans with Disabilities Act (ADA), and now the official map of campus also reflects the important features that make Aggieland, and the residence halls, accessible to all.
https://aggiemap.tamu.edu/movein
Catherine McCarthy '19