Jepson and Loisel Receive Inaugural Texas A&M X-Grants
Research project proposals led by geography faculty Dr. Wendy Jepson and Dr. Julie Loisel were each chosen for funding.
Jul 20, 2018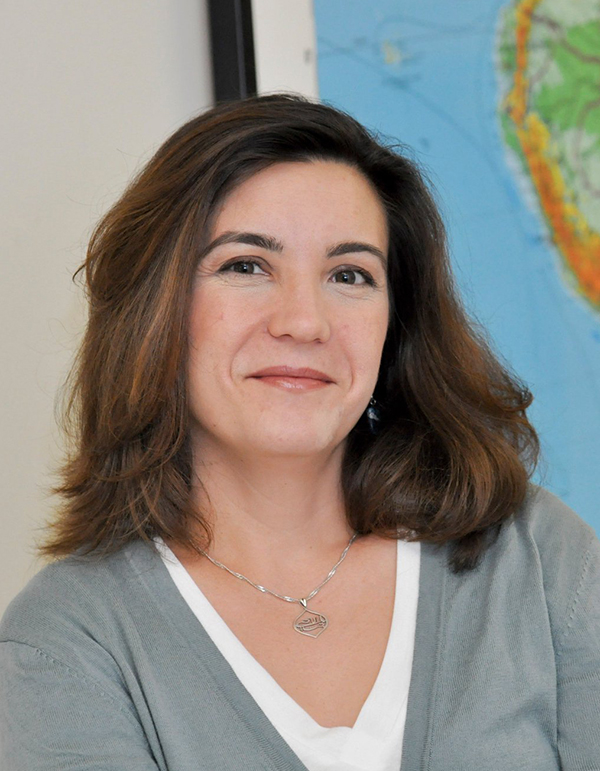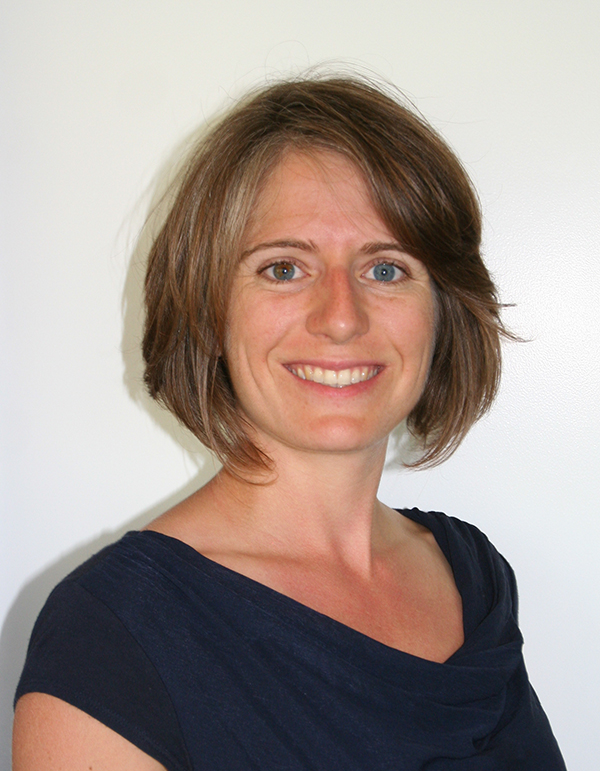 Interdisciplinary research project proposals from two faculty in the Texas A&M University Department of Geography, in the College of Geosciences, have been selected for funding by Texas A&M's X-Grants program. Only eight total X-Grant proposals were funded across the university.
X-Grant projects led by Dr. Wendy Jepson, professor of geography, and Dr. Julie Loisel, assistant professor of geography, were each selected for funding.
"We are exceptionally proud of the leadership efforts of Dr. Loisel and Dr. Jepson in assembling these truly interdisciplinary teams, and we are also thrilled that their teams include substantial efforts from seven additional College of Geosciences faculty members," said Dr. Debbie Thomas, interim dean of the College of Geosciences. "Transformative proposal efforts such as these are striking examples of how the College of Geosciences can help elevate Texas A&M's ability to address the critical challenges of human and environmental sustainability."
Texas A&M's X-Grant program is an initiative of the 10-year, $100 million President's Excellence Fund. The eight funded interdisciplinary research projects will share $7 million in funding during this first round of the program. 81 faculty members and other researchers from eight colleges and two state agencies of The Texas A&M University System are involved in the projects.
"In the College of Geosciences, we have always understood that what we study is inherently interdisciplinary," said Dr. David Cairns, geography department head. "The success of the college and particularly the Department of Geography goes a long way toward establishing us as the hub of interdisciplinary research at Texas A&M."
Examining Desalination And Water Reuse
Jepson's project, "Pathways to Sustainable Urban Water Security: Desalination and Water Reuse in the 21st Century," will be funded by a $1.5 million grant over three years.
Wastewater reuse and desalination of seawater and brackish groundwater are seen as strategies to address increasing stresses and demands on global water supplies, but there are impediments to their sustainable implementation and negative impacts to consider, Jepson said. "The technology exists but the question is can how can they be integrated into sustainable strategies for urban water security," she said.
Jepson will lead the project, with a team that includes Dr. Christian Brannstrom, College of Geosciences; Gabriel Eckstein, Texas A&M School of Law; Dr. Robert Greer, Texas A&M Bush School of Government and Public Service; Dr. Mark Holtzapple, Texas A&M Artie McFerrin Department of Chemical Engineering; Dr. Kent Portney, Texas A&M Bush School; Dr. John Tracy, Texas Water Resources Institute; and Dr. Sierra Woodruff, Texas A&M Department of Landscape Architecture and Urban Planning.
"We will examine the global desalination and water reuse corporate and finance sector, analyze the legal framework for unconventional water production across case study sites, and examine the complex water governance regimes that promote and challenge the transformation of this sector in water-stressed urban regions in Texas, California, Australia and Israel," Jepson said. "Our team will examine several aspects of desalination and wastewater reuse sector and socio-technical systems through a mixed-methods approach designed to operate in an integrated and comparative interdisciplinary case study framework." 
The team will develop a sectoral database as well as conduct legal analyses, surveys, documentary analysis, and semi-structured interviews to support systematic comparative case studies, social network analysis, and Q-Methodology. The project also includes substantial public and stakeholder engagement through workshops and participatory modeling to best identify the pathways to translate research outcomes to communities and policy makers.
Monitoring Rapidly Changing Arctic Ecosystems using Geospatial Tech and Machine Learning
Loisel's project, "Monitoring Rapidly Changing Arctic Ecosystems Using High-Resolution Satellite-Based Datasets and Artificial Intelligence" will be funded by $500,000 over two years.
There have been recent breakthroughs in satellite technology that make it possible to obtain daily high-resolution imagery of the entire planet, Loisel said, and this team's pilot project explores the use of artificial intelligence to analyze this large volume of high spatial and high temporal resolution satellite-based images from the Arctic. The team's main goal is to generate the first reliable map of permafrost-affected ecosystems and address fundamental research questions pertaining to Arctic science.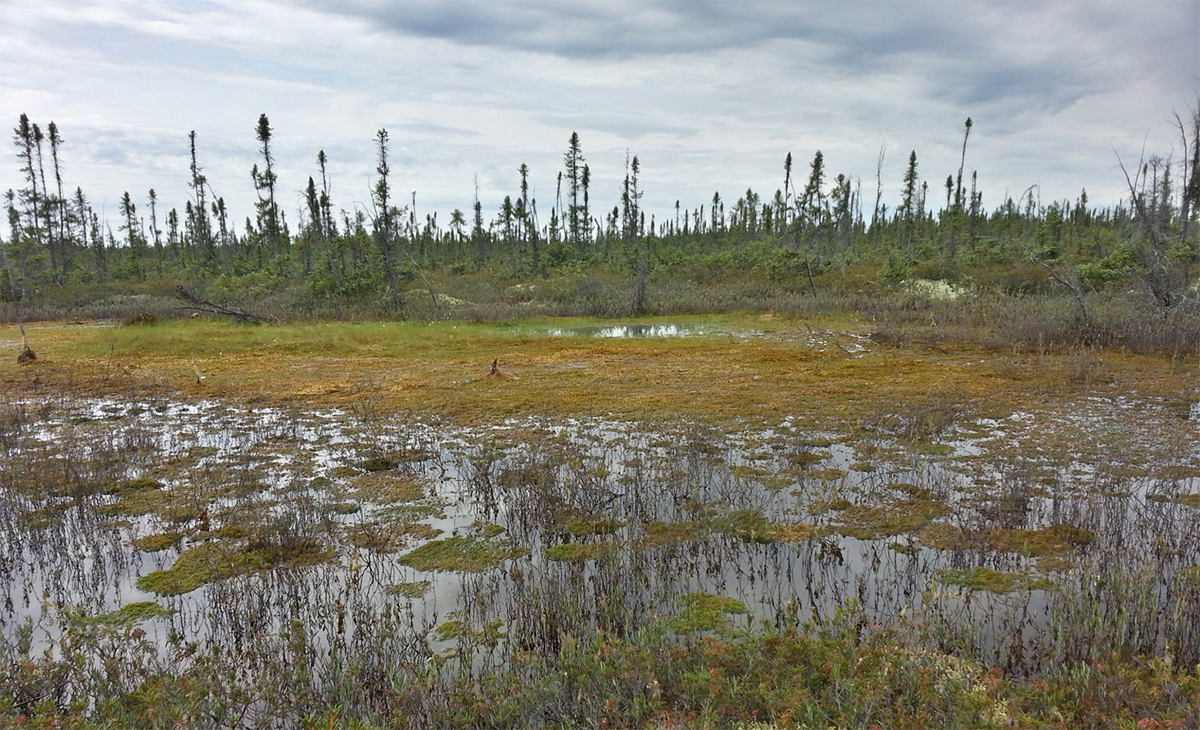 Loisel will lead the interdisciplinary project, and her collaborators are Dr. Andrew Klein, Dr. Michael Bishop, Dr. David Cairns, Dr. Anthony Filippi, and Dr. Oliver Frauenfeld, Department of Geography; Dr. Atlas Wang, Department of Computer Science and Engineering; Dr. Christine Morgan, Department of Soil and Crop Science; Dr. Anita Rapp, Department of Atmospheric Sciences; and Dr. Zenon Medina-Cetina, Zachry Department of Civil Engineering.
"Permafrost soils cover about 19 million square-kilometers of the Arctic landscape and store about 1,700 billion tons of organic carbon, equivalent to more than twice the total amount of carbon dioxide that is currently in the atmosphere," Loisel said. "Should this carbon be released from those frozen soils, it would act as a positive feedback that amplifies climate change. The issue is that the magnitude of future greenhouse gas emissions from permafrost-affected ecosystems remains a large source of uncertainty in Earth System Models."
She noted that models analyzed for the latest report of the Intergovernmental Panel on Climate Change did not include permafrost. This is alarming, Loisel said, because most of the northern near-surface (top 3 meters) permafrost is predicted to thaw by the end of this century.
"The team's goal is to combine high-resolution imagery and machine learning techniques to generate high-resolution maps of permafrost-affected ecosystems in the Arctic, provide new soil carbon stock and flux estimates for this region, and document rapid changes in permafrost soils and associated greenhouse gas emissions."
By Leslie Lee '09