Tune In To "On the Ocean," the Aggie Oceanography Podcast
Ph.D. student James Fiorendino hosts the Department of Oceanography's podcast on KAMU-FM.
Jul 24, 2018
Did you know that the Department of Oceanography at Texas A&M University has a podcast dedicated to oceanography?
"On the Ocean" is a 2-minute radio show created in August 2015 by faculty in the Department of Oceanography and broadcast through KAMU-FM. This radio program highlights oceanographic research conducted by Texas A&M scientists regarding the biology, chemistry, and physical processes in the world's oceans. Every month, listeners are introduced to a different ocean science topic, typically broken into 4-week segments.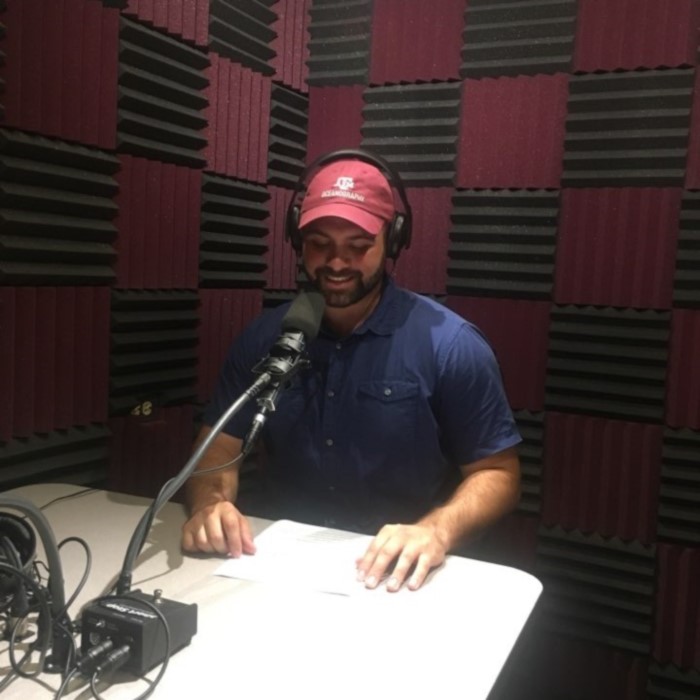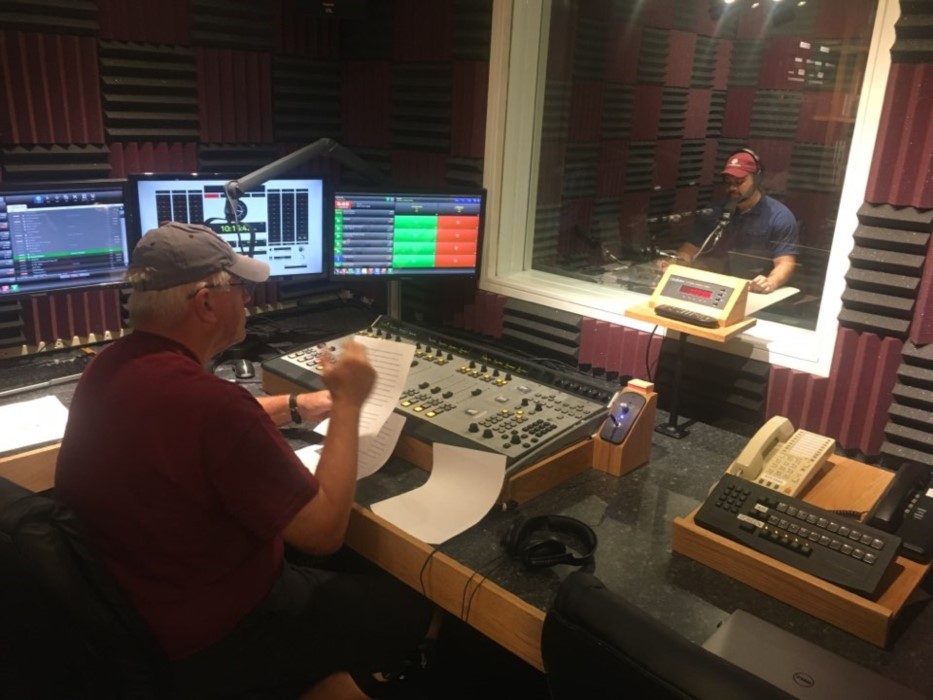 James Fiorendino hosts the show and is a graduate student in the Department of Oceanography at Texas A&M, studying phytoplankton dynamics in the Gulf of Mexico and working in the laboratory of Dr. Lisa Campbell. Her laboratory supports Jim's participation in this important outreach effort.
"I have always been interested in communicating science," said Fiorendino. "That is why I volunteered when this position opened up."
He develops each episode of the show by interviewing professors in Texas A&M University's Department of Oceanography and reducing the information from each interview into short weekly segments. Mark Edwards, radio traffic director at KAMU-FM, helps record the show and he says "Jim does a fabulous job with the program."
"Personally, I really appreciate the opportunity to meet and talk to all the other professors in the department; which is an opportunity I might not have otherwise. I enjoy this position and learn a lot when interviewing the professors, plus it helps me to understand the other types of research going on," said Fiorendino. "But then, I get to condense this information about ocean science and share it with a larger audience."
"I think it is important to introduce people to the research conducted by oceanographers, how they do it, and why that research matters," said Fiorendino.
"On the Ocean" is broadcast every Tuesday at 8:30 AM CT on KAMU-FM. All recordings and scripts are available on the show's website.
By Bumsoo Kim