2018 Department Picnic
The department celebrated the end of the year and honored faculty and graduate students for their achievements at the 2018 Geology & Geophysics Department Picnic
Apr 14, 2018
This April 14 at Bee Creek Park, the department celebrated the end of the year and honored faculty and graduate students for their achievements at the 2018 Geology and Geophysics Department Picnic. Faculty, graduate students, and guests enjoyed an afternoon at the park with various games and lunch.
Faculty members awarded pins for their "Years of Service" to the Department of Geology and Geophysics:
Dr. Ethan Grossman – 35 years
Dr. William Lamb – 30 years
Dr. Fredrick Chester – 20 years
Dr. Judith Chester – 20 years
Dr. Richard Gibson – 20 years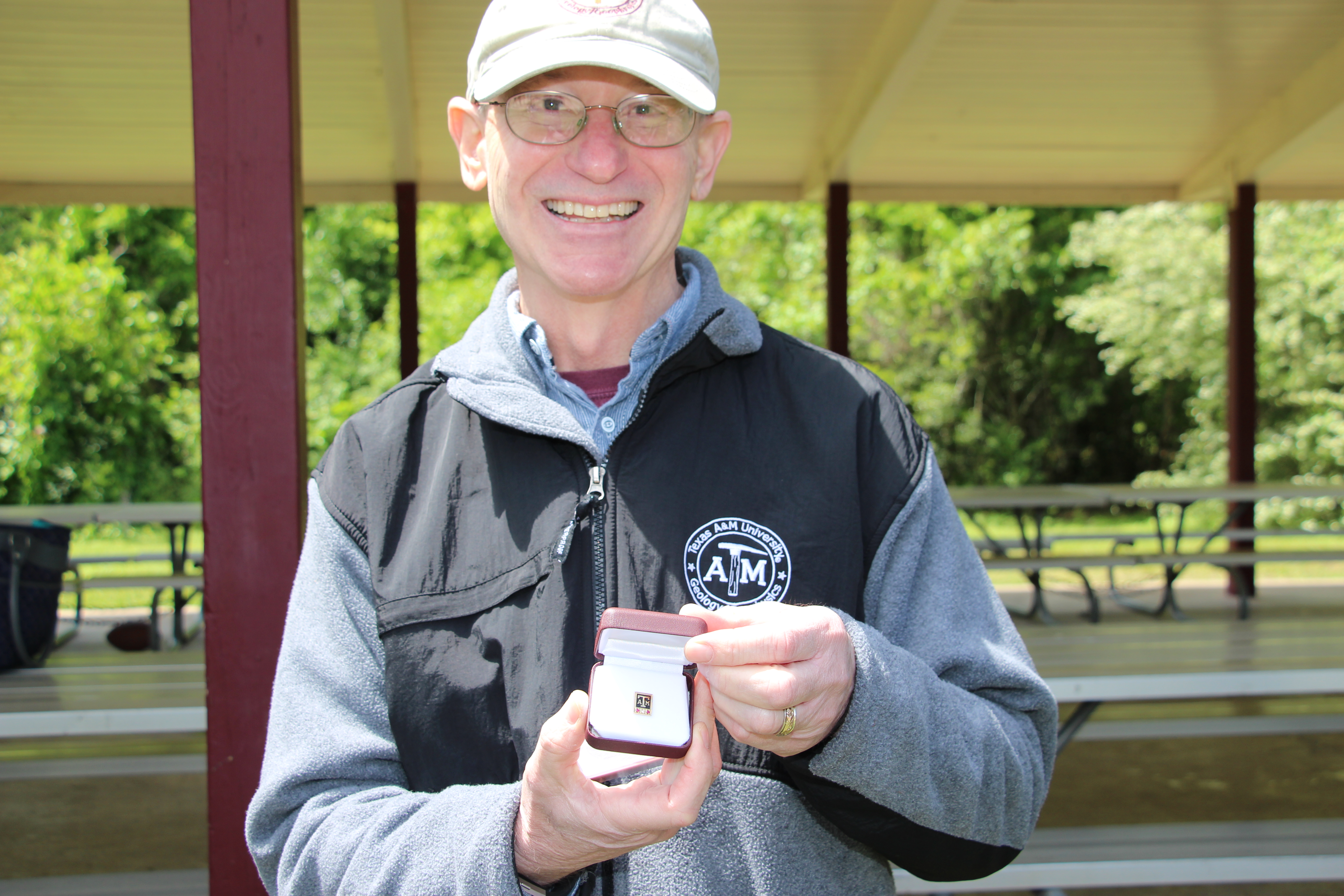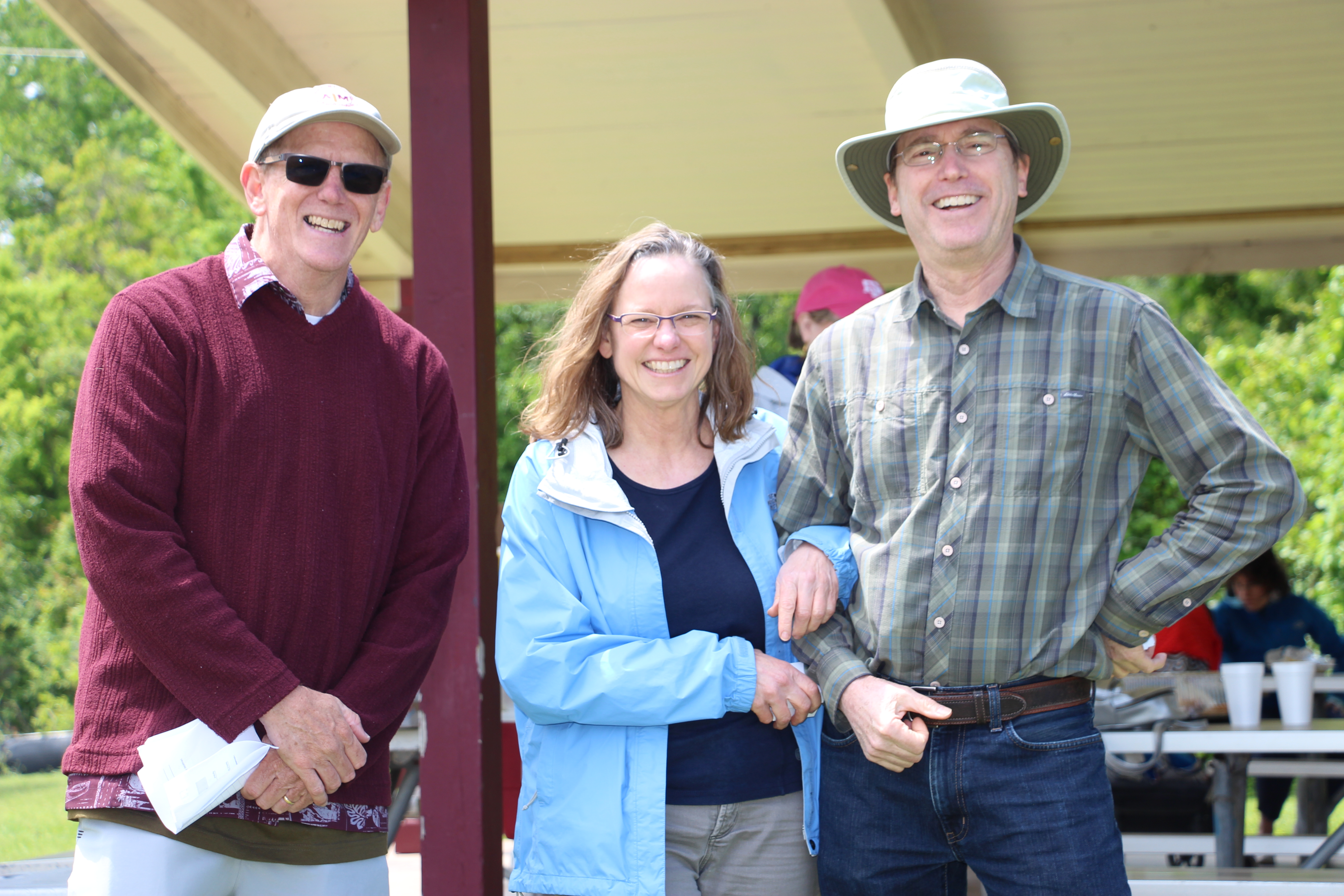 The Department of Geology and Geophysics also presented Graduate Awards for achievements in research, teaching, and service. These awards honor both a master student and a Ph.D. student in research, teaching, and service for a total of six awards. Students applied for the awards through an application, which included the submission of a cover letter, a CV, and letter of support from a faculty and/or staff member. A department committee composed of five professors of diverse ranks and disciplines reviewed all complete graduate student award applications and decided on the six recipients.


The following graduate students were awarded for this 2017-2018 academic year:

Service Award:
Michelle Chrpa
Kathie Guerra
Service Award:
*Alexandra Snell
Shayna Quidas
Research Award:
*Kewei Chen
(*Not pictured)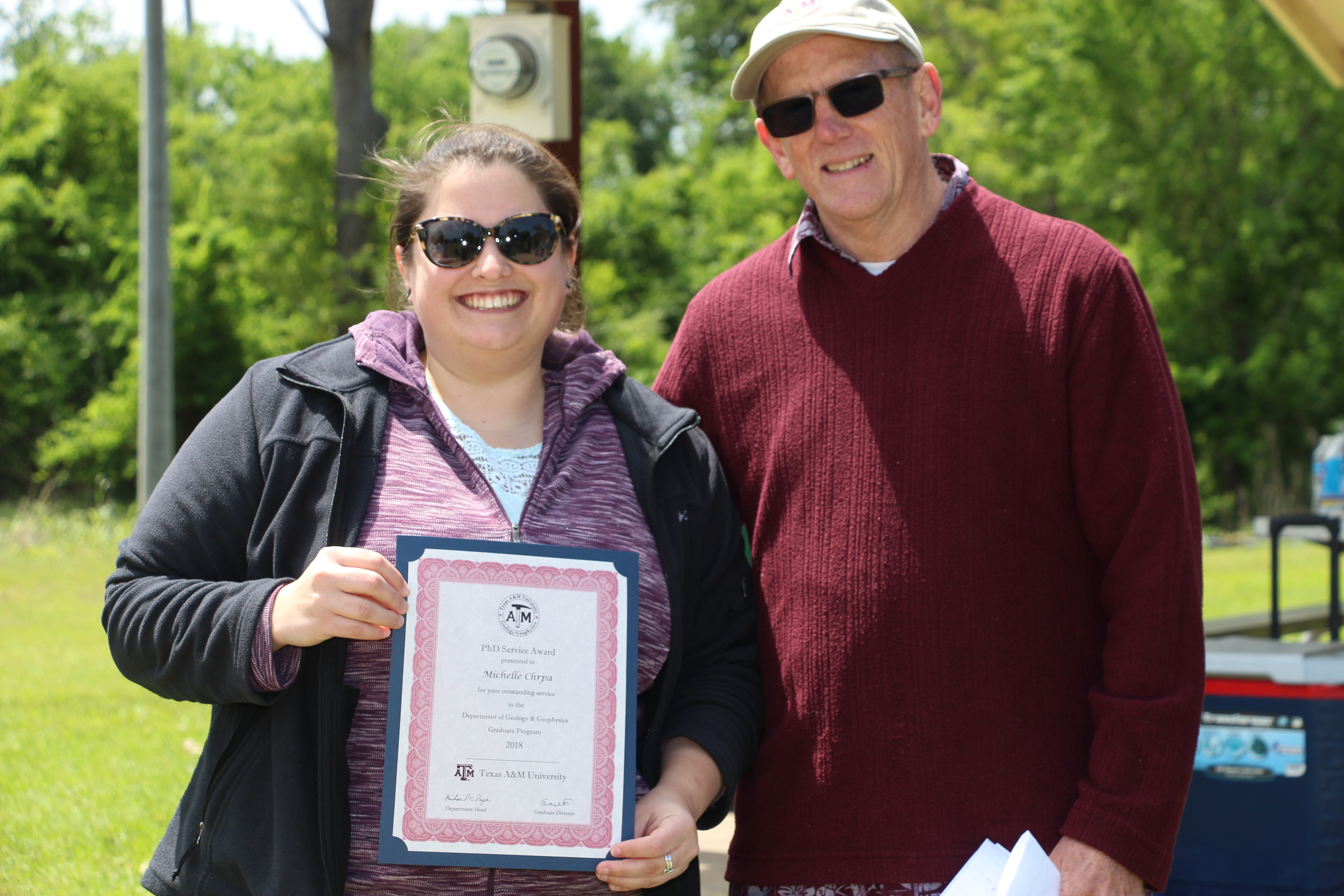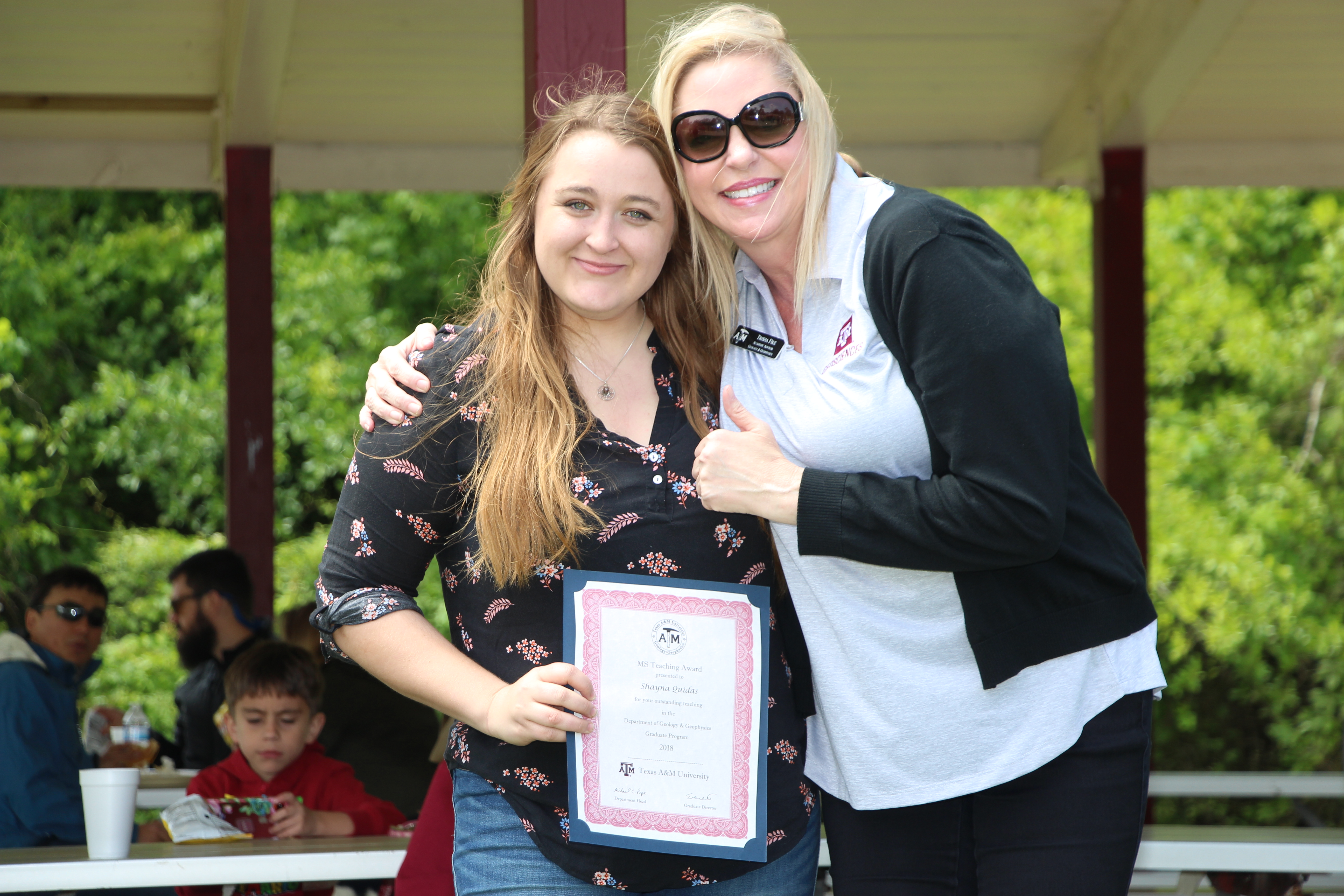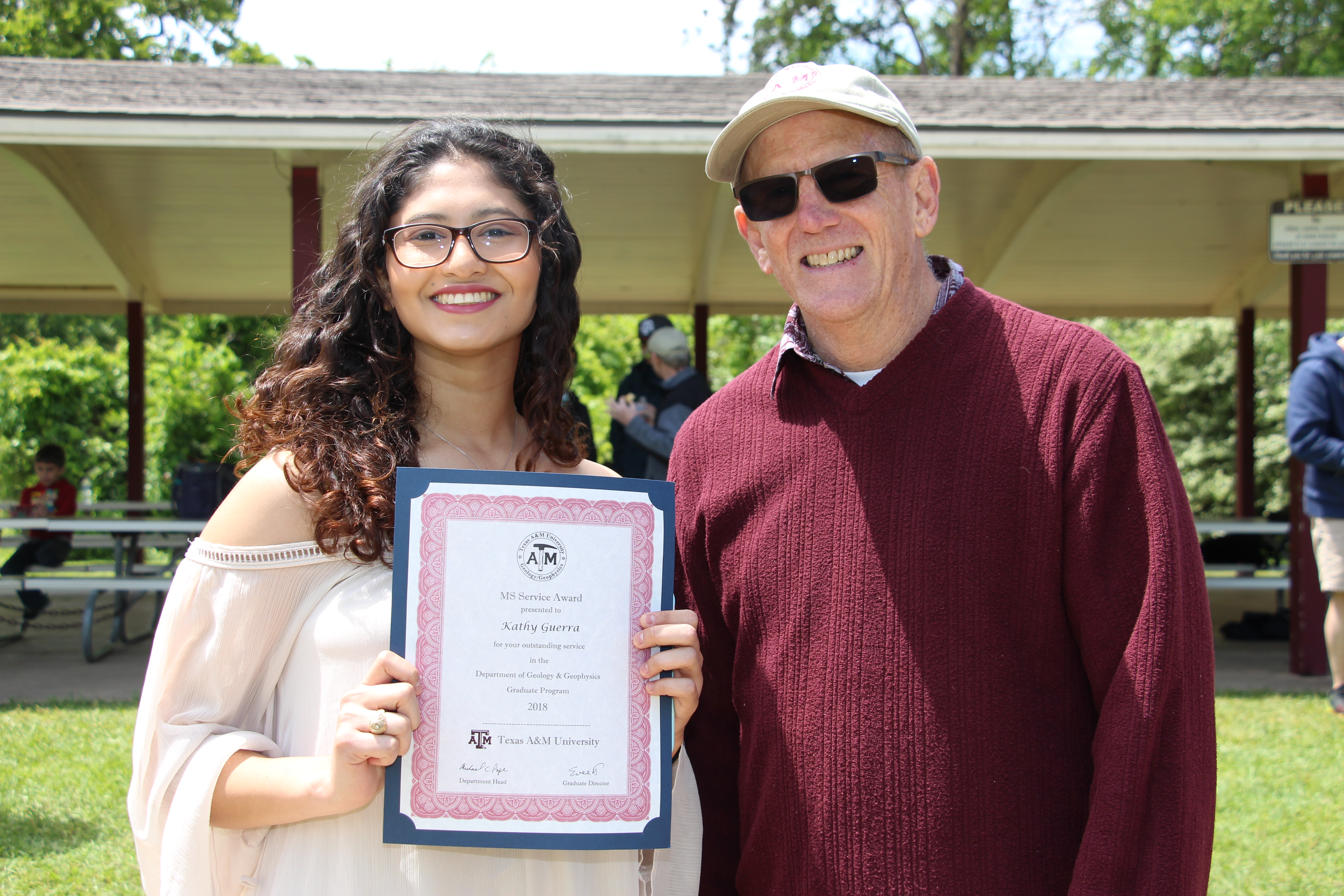 Photos of the event may be viewed here: tx.ag/cxkAFlj.

Written By: Cristina Figueroa '15. Photos By: Mariana Figueroa '19.