STEM Teachers Journey On "A Life-Changing Experience," Thanks To Saudi Aramco
G-Camp has hosted more than 300 teachers over the last decade, impacting more than 100,000 students.
Jun 8, 2018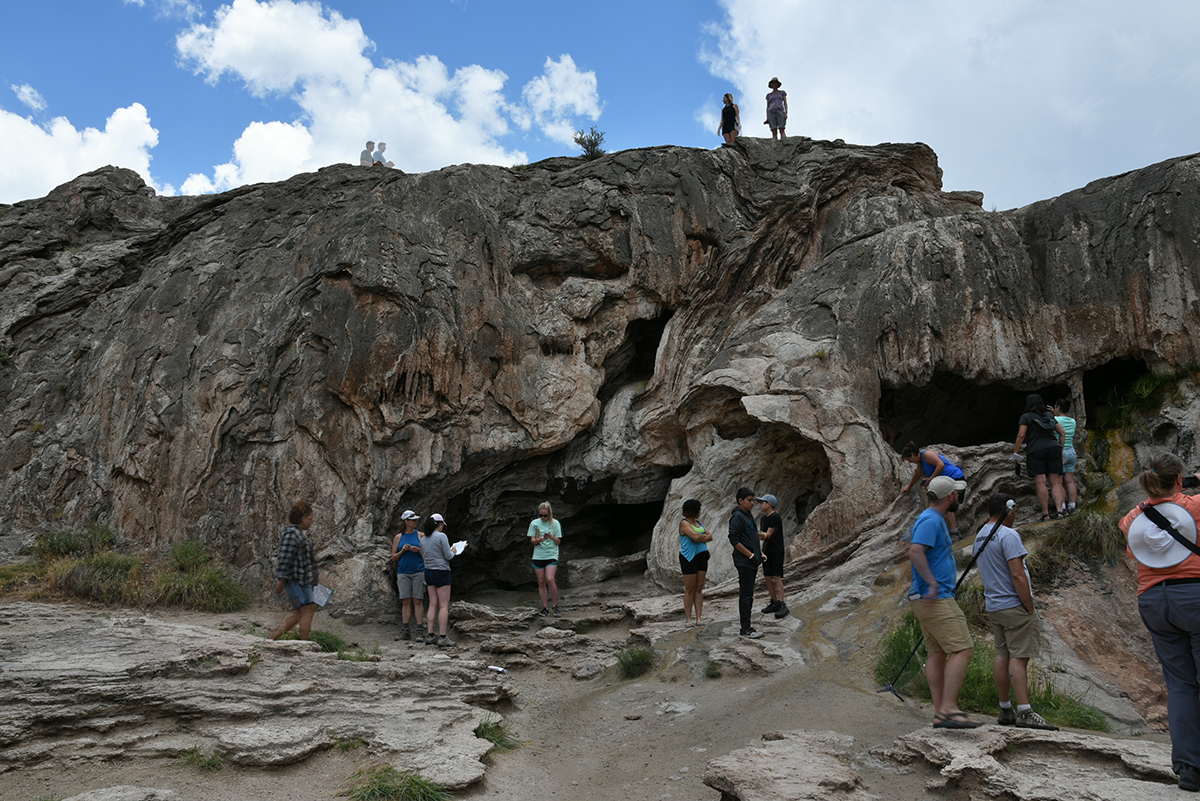 Learning geology in a classroom and laboratory is key to understanding and teaching Earth systems, but experiencing geology first-hand in the field is a whole different story. Instead of chalkboards on the horizon, wide-open vistas fill your eyes. Instead of typing notes on a keyboard, your hiking boots slide and skid on slick clays, and your hand reaches for a rock ledge that holds millions of years of history in its layers.
There's nothing like experiencing the extraordinary features of the Black Canyon of the Gunnison or Carlsbad Caverns for the first time, and each summer for the last ten years Texas A&M University's College of Geosciences has given that opportunity to STEM educators from throughout Texas and the United States. 
G-Camp for Teachers takes 36 fifth through 12th grade teachers on a three-week field trip through the Southwest U.S. to study geological features and develop curricula.
"We tour Texas, New Mexico and Colorado, visiting locations near sea level to those higher than 12,000 feet," said Dr. Rick Giardino, the professor in the Department of Geology and Geophysics at Texas A&M who developed and leads G-Camp. "Through astounding vistas and sights, such as Capulin Volcano, Great Sand Dunes, Carlsbad Caverns and the Pg-T boundary created when a meteorite stuck Earth, resulting in the extinction of dinosaurs, we map Earth's geological history."
This summer's itinerary begins June 26 and concludes July 13, and includes adventures everywhere from the slopes of volcanoes, to the footwalls of faults, in the depths of glacial valleys, on the toes of landslides, and in pristine streams and ancient marine deposits, Giardino said.
Generosity Makes Unique Learning Experience Possible 
Saudi Aramco is the lead sponsor of G-Camp, and the company has continually supported G-Camp for many years. Generous donations from Chevron and ConocoPhillips also helped support G-Camp in the program's early years.
"Saudi Aramco makes G-Camp for Teachers possible, ensuring that the program is able to educate and inspire teachers every summer," he said. 
Attendees only have to pay for their transportation to College Station; once they arrive in Aggieland, their food, housing, and travel costs for the entire three weeks are covered by the program.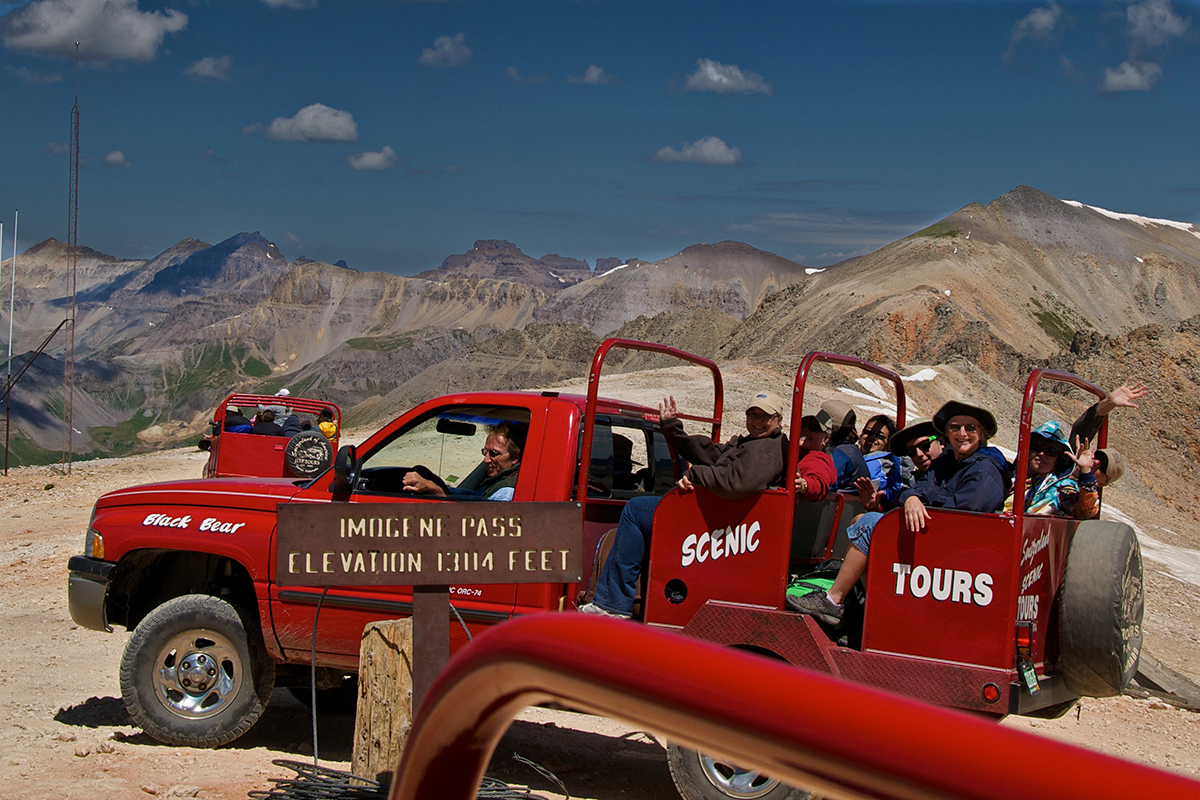 "My motto for the camp is, show and teach them a lot, keep them busy and you'll never have a complaint," Giardino said. "So far, our participants have proved me right. Teachers spend 12-hour days in an exhausting but exhilarating whirlwind of learning. They keep a daily field book of sketches, measurements and general observations, and develop lesson plans each night. Post-trip, they present their knowledge and experiences to other teachers within their districts and at state and national meetings."
"This is a life-changing experience," teacher Stacey Welch said after the program. "I will never teach geology the same again. My students are the winners from my G-Camp experience!"
Empowering Educators Helps Equip The Next Generation
Teachers Sue Garcia and Cheryl Hammons both attended the first G-Camp in 2008.
"Sue was a 25-year teaching veteran who collected nearly 200 pounds of rock specimens during the trip," Giardino said. "To display her findings in her classroom, she built shelves and created placards so that her sixth-grade pupils learned about each sample in detail."
After returning from G-Camp, Cheryl conducted experiments with her middle school students.
"By dropping hydrochloric acid on rocks, students determined whether the samples were limestone or had traces of calcite; fizzing indicates a positive reaction," he said. "For several years, Cheryl and her students also made jewelry from rocks and sold their creations to raise money for geology-based field trips."
Like Sue and Cheryl, many participating teachers report renewed enthusiasm for their subject matter after G-Camp, venturing beyond books more often, developing new labs, and using slides and videos from the trip to illustrate geological principles.
Inspiring and equipping geosciences educators results in higher quality education for students, helping recruit and inform the next generation of Earth scientists.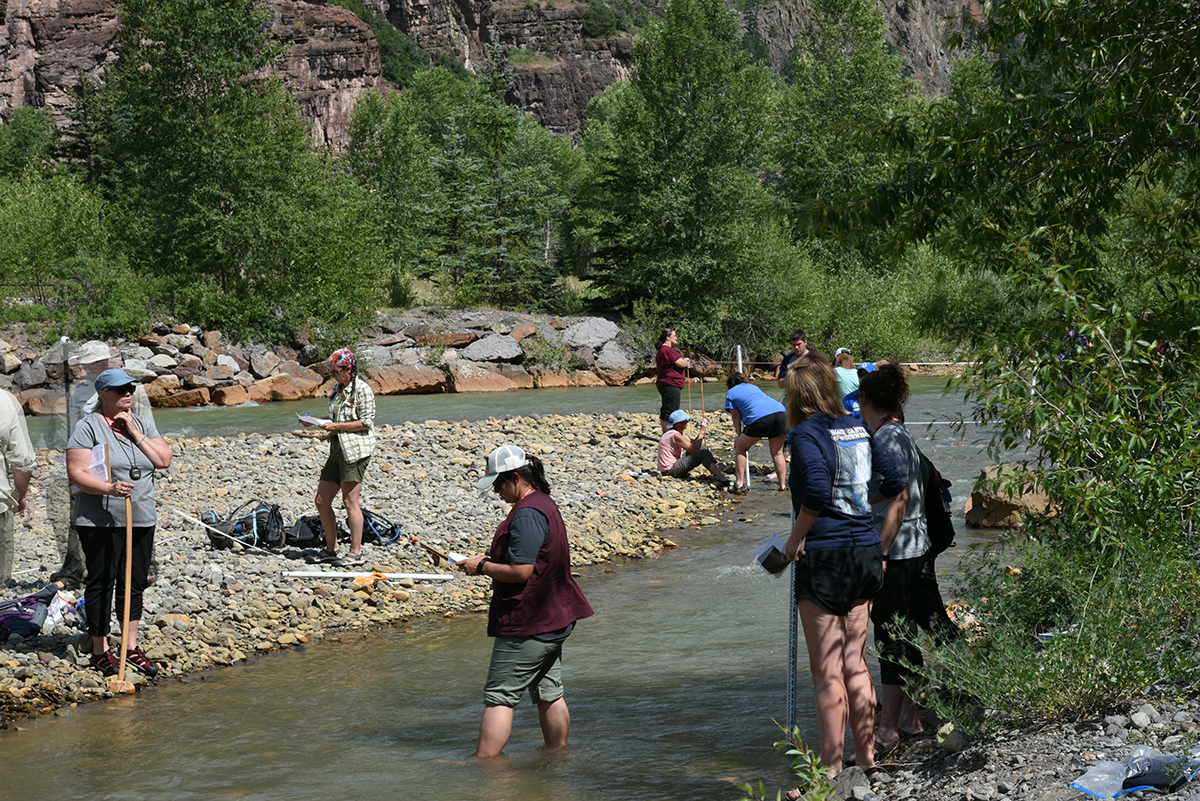 One geology student at Texas A&M University reflecting on the impact of his G-Camp-veteran teacher on her education recalled, "Mrs. Garcia was so passionate about geology and G-Camp. That is all she talked about. In fact, she is the person who got me to love geology, and I am here today as a result of G-Camp."
"G-camp is such a powerful program in so many ways and we are all do deeply inspired by the Saudi Aramco's visionary support of G-Camp," said Dr. Debbie Thomas, interim dean of the College of Geosciences. "I am in constant awe of Dr. Giardino's boundless energy and drive to provide life-changing professional development opportunities for our teachers." 
"And, I am humbled by our teachers' ability to translate their G-Camp experiences into life-changing opportunities for their students, and ultimately igniting their students' passion to pursue science as a career path," she said. "By all accounts this represents a colossal return on Saudi Aramco's philanthropic investment!"
Giving Opportunities
The cost to operate G-Camp is about $140,000 per year. Much of the annual cost is covered through gifts from sponsors, but an additional endowment would ensure the program in perpetuity. Endowments can be established with a gift of $25,000 or more, through the Texas A&M Foundation.
Learn more about supporting G-Camp and the College of Geosciences.
By Leslie Lee '09