Oceanography Recognizes 2018 Graduate Award Winners And Graduating Students
The Department congratulates all graduate award winners and those who graduated on May 11.
May 24, 2018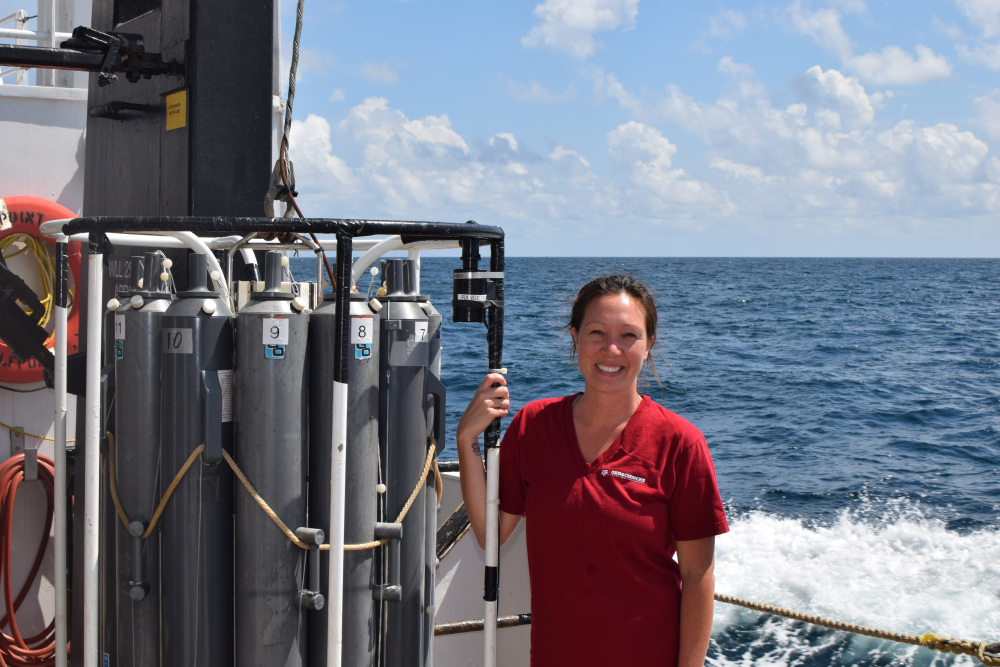 Damian Simonini received the John Wormuth Memorial Award for Excellence in Undergraduate Teaching.
"It was a very pleasant surprise to receive this award which I was not expecting it at all!" Simonini said. "I have greatly enjoyed my time as a teaching assistant for both GEOS 470 and OCNG 252, and overall all my interactions with the undergraduates during my time here. It is great to be able to pass on knowledge I have learned and get to watch the student grow as the year progresses."
Andrea Kealoha received the Chapman Award for Graduate Research.
"I am really grateful to my advisor and the Oceanography department professors for providing me with the skills I need to become a good oceanographer," Kealoha said. "Receiving this award gives me more confidence in my research abilities, and gaining confidence is so important for a developing scientist. I am so thankful for their continued support and guidance."
Congratulations to the graduate students who graduated from the Department of Oceanography on May 11:
Brooke Barker
Tariq Alrushaid
Andrew McGuffin
Chuan-Yuan Hsu
By Bumsoo Kim