Geography Department Recognizes Undergraduates' Achievements
Dr. Oliver Frauenfeld, director of geography undergraduate programs, congratulates students on accolades.
May 9, 2018
As we finish up our spring semester and reflect on the past academic year, the Texas A&M University Department of Geography celebrates the exceptional achievements of our undergraduate students.
At our graduation reception today we will honor Brian Bowling (GEOG) and Jordan Anderson (GIST) with our Outstanding Student Award. This accolade is given to both our top GEOG and GIST majors in recognition of their academic achievements, and also their involvement in research and other high-impact experiences during their undergraduate careers at Texas A&M University. Congratulations on this fantastic accomplishment! Brian Bowling and Jordan Anderson were also inducted into the Gamma Theta Upsilon (GTU) Honor Society, the International Geographical Honor Society, with their lifetime dues generously covered by the Texas A&M GeoInnovation Service Center. 
In addition to celebrating our graduating seniors, we also recognize our continuing students for their achievements this year. Based on the fall 2017 semester, we are thrilled to have 18 students on our College of Geosciences Dean's List, an accomplishment indicated by a grade point average of 3.75 or greater. Those students, in alphabetical order, are Cooper Adams (USGE), Katherine Beall (GIST), Jacob Blankenship (GIST), Brian Bowling (GEOG), Catherin Franklin (GIST), Mary Haynes (GEOG), Harold Hewett (GEOG), Russell Kirkpatrick (GIST), Valeriya Kuvshinova (GEOG), Emma Leppard (GEOG), Benjamin Lybrand (GIST), William Lyle (GIST), Andrew Patterson (GEOG), Karin Sesiano (GEOG), Luke Vitullo (GEOG), Kate Von Ness (GIST), Daniel Wanke (GIST), and Kysan Woolverton (GIST).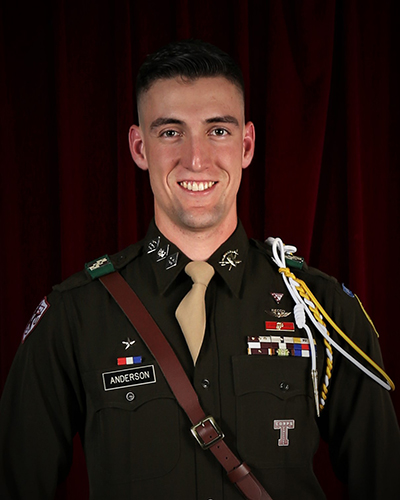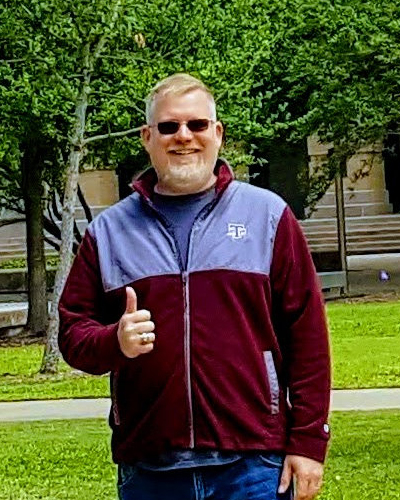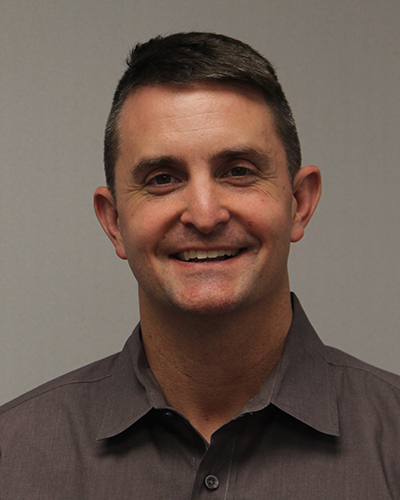 Our College of Geosciences list of Distinguished Students, indicated by a GPA between 3.5 and 3.75, are Jordan Anderson (GIST), Emily Binnicker (GIST), Patrick Campbell (GEOG), Abir Chaudhuri (GIST), Joshua Childs (GIST), Keller Herrin (GEOG), Michael Lanese (GIST), William Mann (GEOG), Shawn McArthur (GEOG), Heidi McChristy (GIST), Nicholas Miller (GIST), Alessandra Papa (GEOG), Ennis Rios (GIST), and Heather Swienton (GIST).
GIST major Russell Kirkpatrick is currently in the Texas A&M University Honors Program. This program "focuses on personal, professional, and intellectual development through layering high-impact experiences, the transformative education that is outlined in the university's Quality Enhancement Plan (QEP), Aggies Commit to Learning for a Lifetime." Joining Russell in fall 2018 will be current GEOG freshman Andrew Patterson, who has been accepted to also start in the University Honors Program. 
Texas A&M University's Undergraduate Research Scholars program "seeks to provide eligible undergraduates with a graduate student experience by allowing them to participate in research and communicate their findings as principal authors to the University's scholarly community." We recognize Kate Von Ness (GIST) for still being an Undergraduate Research Scholar after taking on this challenge and completing her thesis already as a sophomore. Her project entitled Long-Term Hydrological Reconstruction from a Beaver Meadow even won the Texas A&M University Outstanding Thesis in STEM last year. 
We congratulate all of our students on their achievements. Best of luck to our 37 geography students scheduled to graduate May 11, and we look forward to seeing everyone else back in August!
By: Dr. Oliver Frauenfeld, director of undergraduate programs, Department of Geography