Patrick Fulton Leads Sub-Seafloor Observatory Installation On IODP Expedition 375
Aggie professors aboard international research drill ship help install two unique observatories.
May 4, 2018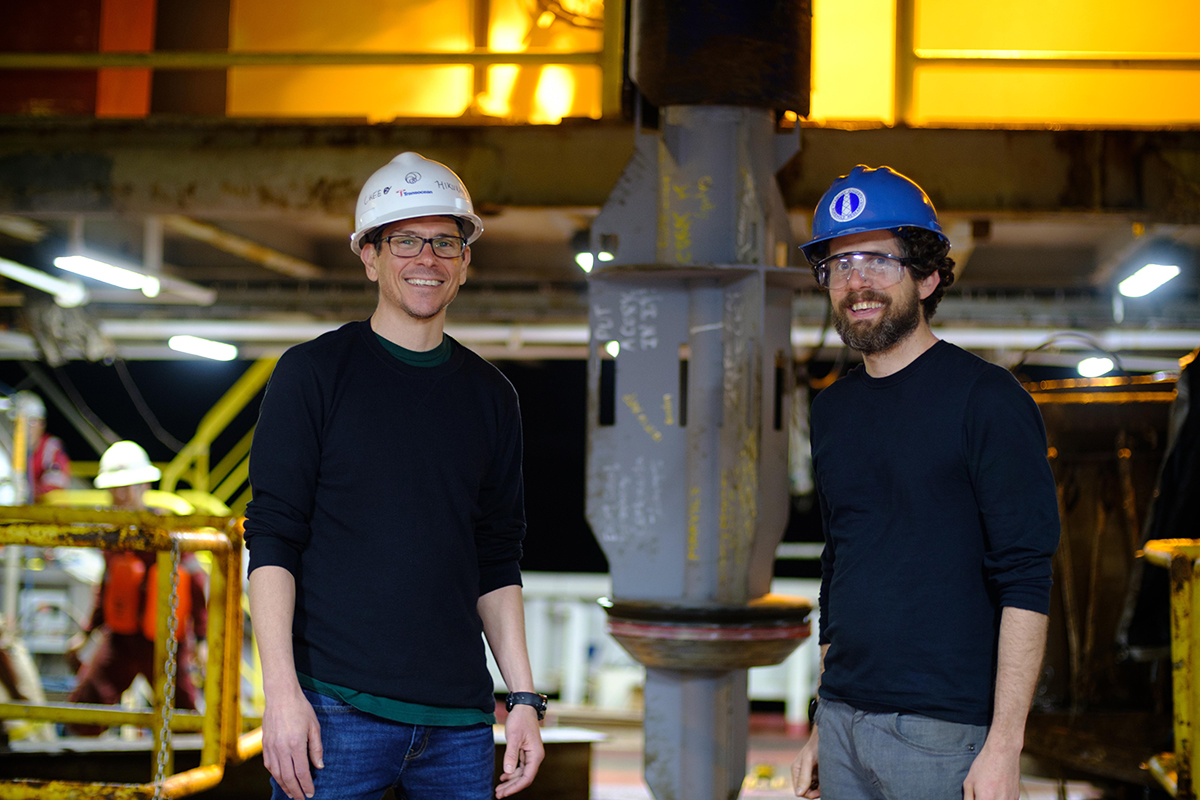 This week, the International Ocean Discovery Program (IODP) is wrapping up its Expedition 375, and the scientists, engineers and crew members aboard the Joides Resolution (JR) research vessel are celebrating some major accomplishments from the voyage.
"We successfully installed two sub-seafloor observatories into the Hikurangi Subduction Zone," said Dr. Patrick Fulton, assistant professor in the Department of Geology and Geophysics at Texas A&M University. Fulton was the principal investigator leading the design and installation of the two observatories.
"The observatories are designed to provide time-series information on formation pressure, temperature, fluid flow rates, and formation fluid chemistry and aim to gain insight into the physics of earthquakes," Fulton said. "This project is just one part of the larger IODP expedition goals of studying the Hikurangi Subduction Zone and earthquake mechanics."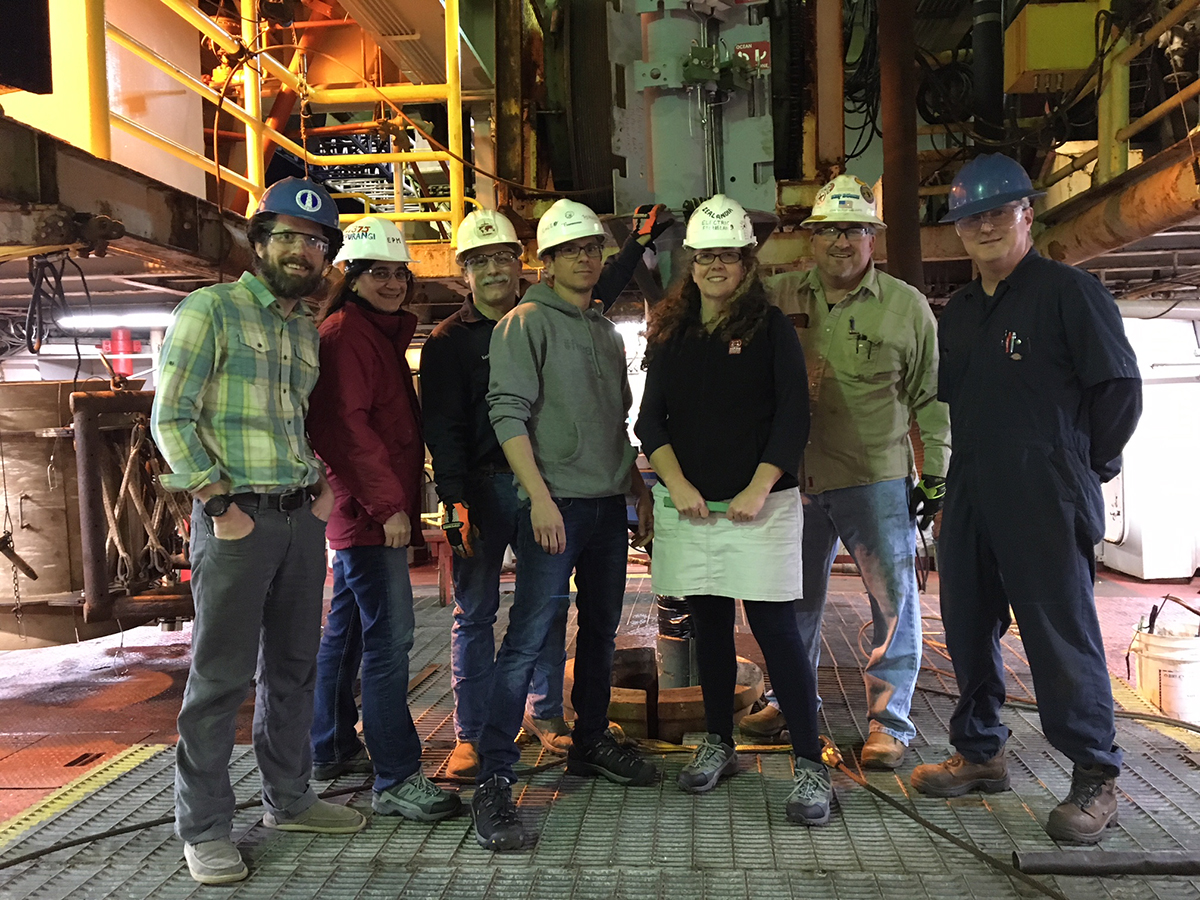 New Zealand lies on top of a boundary between two tectonic plates in the southwestern Pacific Ocean, which is why it experiences many earthquakes. Subduction occurs when one tectonic plate (the Pacific plate) pushes beneath the Australian plate. As a result, the long Hikurangi Subduction Zone is formed off the east coast of New Zealand's north island. The subduction zone is "poorly understood, yet potentially the largest source of earthquake and tsunami hazard in New Zealand," according to IODP. 
Expedition 375 extracted drill cores in the subduction zone for analysis and inserted two observatories into two of the drill holes to investigate the processes and the conditions that underlie slow slip events (SSEs), sometimes called "slow earthquakes" or "silent earthquakes." SSEs occur when, over a period of weeks to months, movement between the tectonic plates occurs slowly across the subduction zone.
IODP is an international research collaboration funded by the National Science Foundation (NSF) that coordinates seagoing expeditions to study the history of the Earth recorded in sediments and rocks beneath the ocean floor. The JOIDES Resolution Science Operator (JRSO) operates the JR scientific drillship, and the JRSO is based in the Texas A&M College of Geosciences. One of IODP's three main ocean sediment core repositories is housed at Texas A&M.
The program earns enormous prestige and federal grant money to Texas A&M; the latest NSF grant provided $335 million over 5 years.