Barbara Bayer Honored With President's Meritorious Service Award
Bayer was one of only two supervisors awarded from throughout the entire university.
Apr 13, 2018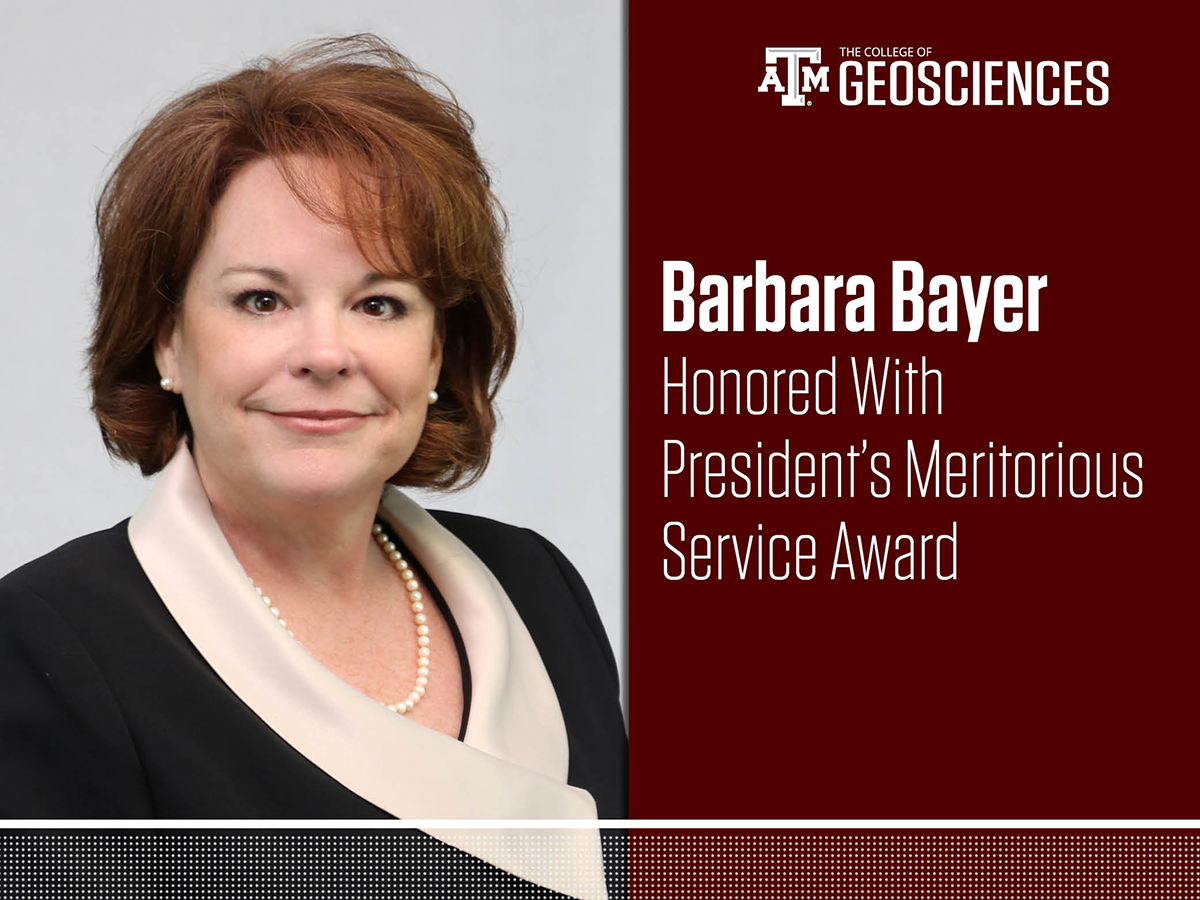 Texas A&M University President Michael K. Young has announced the recipients of the 2018 President's Meritorious Service Awards. This year, 25 individual staff members, two supervisors and two teams were recognized for their service to Texas A&M.
Barbara Bayer, assistant dean for finance and administration in the College of Geosciences, was honored with a Supervisor Award.
These prestigious awards recognize and rewards staff who have demonstrated their commitment to the Aggie core values of excellence, integrity, leadership, loyalty, respect and selfless service.
"Barbara Bayer epitomizes selfless service," wrote Dr. Debbie Thomas, interim dean of the College of Geosciences, in her nomination letter. "Every single dimension of the education, research and engagement enterprises of our institution relies on the accounting and human resources functions that Barbara supervises. Barbara has distinguished herself by performing all of these functions with impeccable transparency, equity and fiscal responsibility. In short, she is the epitome of a team player because she is the perfect coach."
All university employees, as well as Chartwells and SSC Services for Education employees, are invited to the award ceremony honoring these outstanding staff members. The ceremony will be held on April 23 at 3:30 p.m. in the MSC Bethancourt Ballroom. A reception with refreshments will follow the ceremony and serve as the official kick-off for Staff Appreciation Week at Texas A&M. 
Read the full list of recipients.
By Leslie Lee '09