Mark McCann Awarded
Mark McCann, senior information technology professional, was honored with a 2017 Dean's Achievement Award for Exemplary Staff Services.
Dec 18, 2017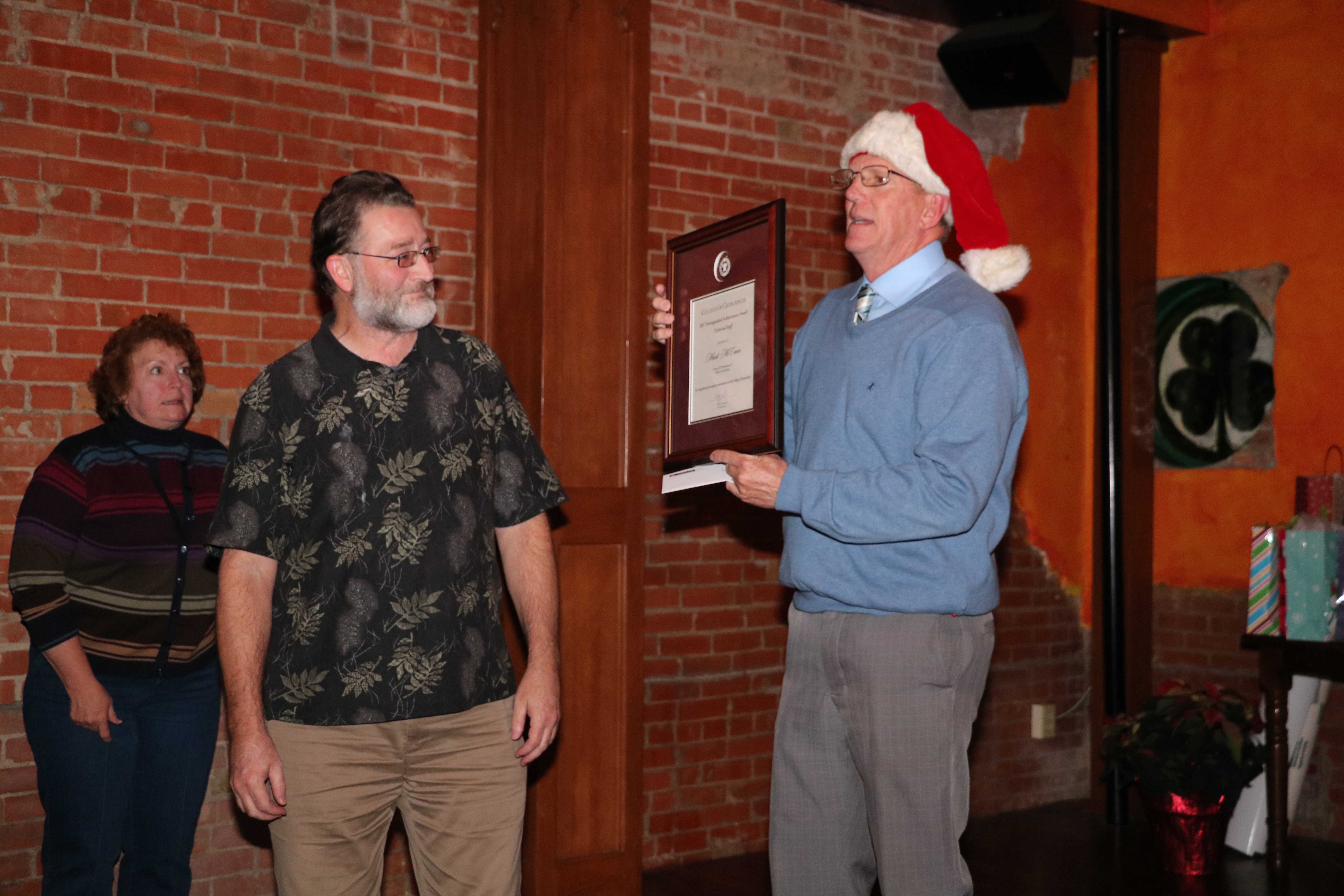 Dr. Bobby Reece, Mark's nominator, wrote that "Mark has come through countless times in short order to fix problems critical to a teaching or research mission. He is always happy to help, and responds selflessly to anything asked of him. Although Mark is truly a brilliant technician, and carries knowledge critical to the complex computing support mission, he does not shy away from small tasks, and fills in to help wherever asked or needed."
Read more about it here.