Dr. Juan Carlos Laya
Dr. Juan Carlos Laya joined Texas A&M's faculty in 2013 as a research professor and in 2015 as an assistant professor.
Feb 22, 2018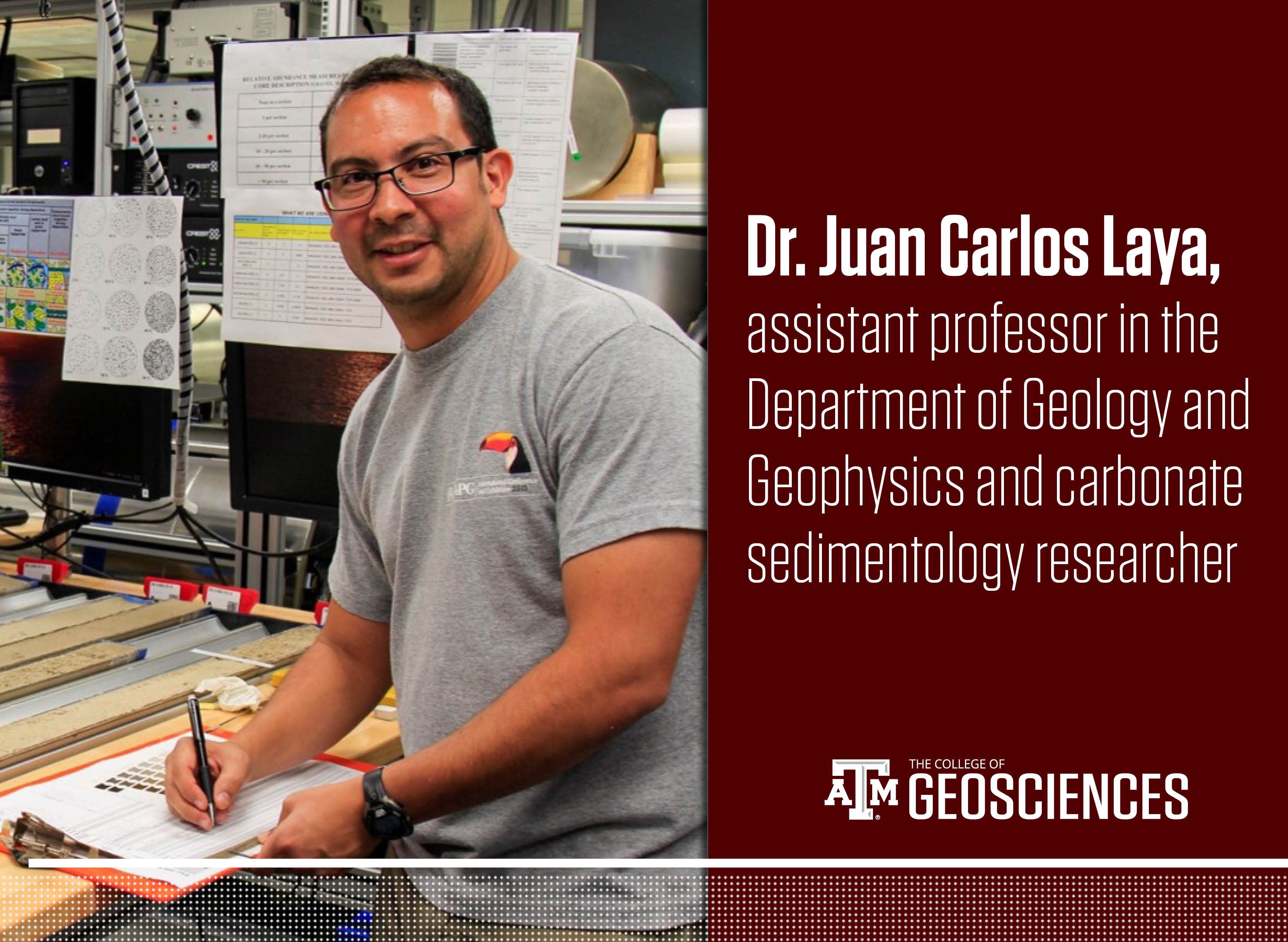 Dr. Juan Carlos Laya was born in San Cristobal, Venezuela and completed his undergraduate degree at the University of the Andes at Merida, Venezuela in Geological Engineering. Laya attended Central University of Venezuela for his M.S. in Geological Science in Caracas, Venezuela. He went to Durham University for his Ph.D under the supervision of Professor Maurice Tucker, a well-known specialist in the field. During his time in Durham he was part of the University College where he lived in 12th century castle Durham Castle (similar to the one in the Harry Potter films) for three years, specializing in carbonate sedimentology. Upon completing his Ph.D., Laya returned to the University of the Andes in Venezuela as a lecturer. In 2013, Laya joined Texas A&M as a research professor and in 2015 he gained a tenure-track position as an assistant professor.
Laya's research interests are in the broad field of carbonate sedimentology. He has worked in carbonate facies analysis and paleogeography reconstruction of Permian times, especially in South America. Recently, he is looking into the fundamental problems in carbonate sedimentation and diagenesis using drone technology to construct three-dimensional digital outcrop models in the Caribbean and West Texas. In addition, he sailed in the JOIDES Resolution with IODP expedition 359 Maldives Monsoon. The expedition's main objective is to understand the effects of Indian monsoon in ocean currents and depositional styles on sensitive carbonate platforms in the Maldives, Indian Ocean. Some of those results were published in Nature Scientific reports in 2016 and the research is still ongoing. Laya's research interests also involve the role of diagenesis in the enhancement of the pore systems and include dolomitization, fractures and silicification in different cases of study worldwide.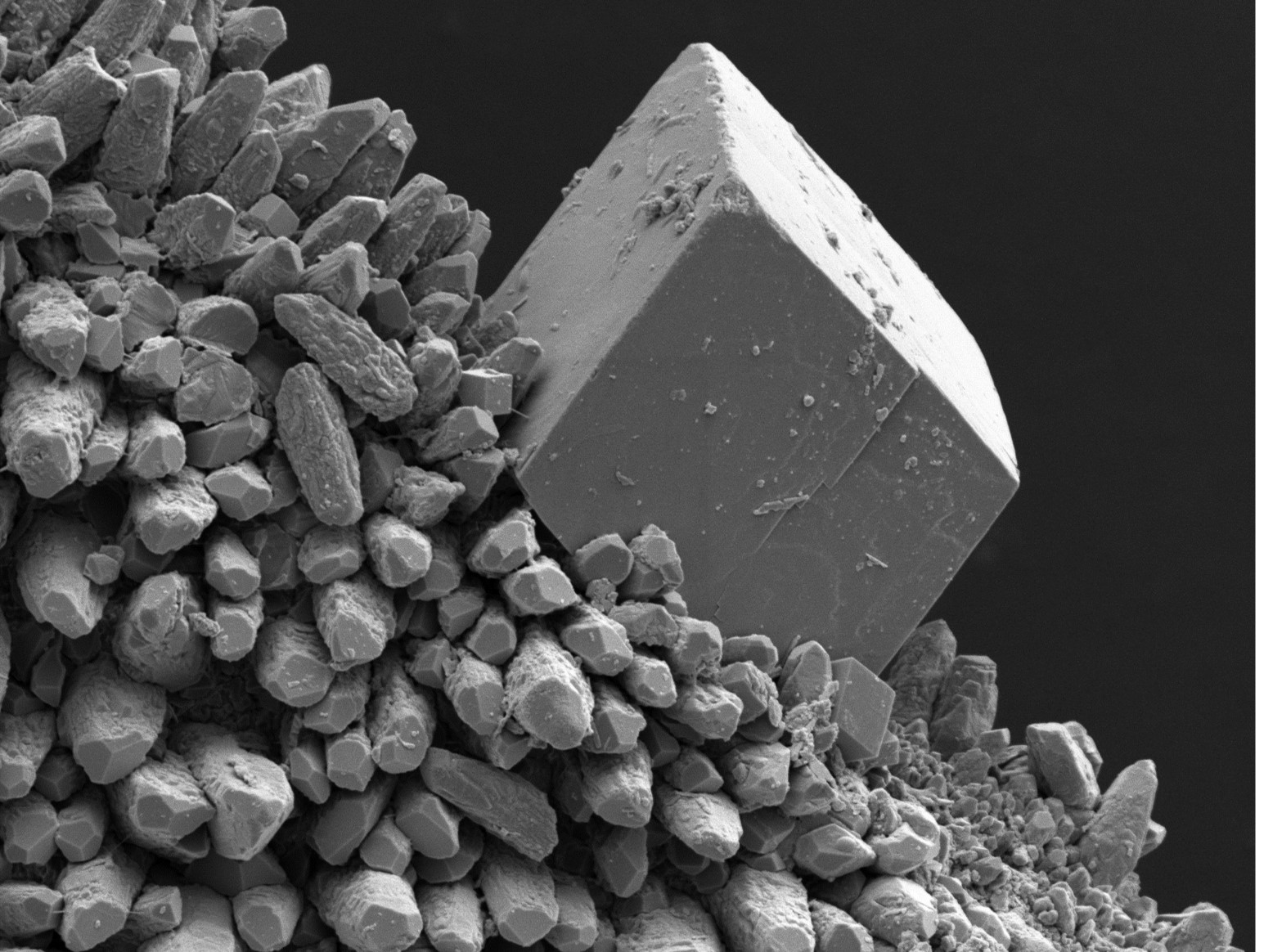 Dr. Laya has published his research in various sedimentological and geological journals as well as Geological Society of London and AAPG special publication book chapters that has been invited to contribute. Dr. Laya has three doctoral students who have been working in fundamental problems in sedimentology and diagenesis on Miocene carbonate platform specially dolomitization and attempt to link those process to environmental changes such as climate and oceanographic variations. He also has two master students working in reservoir characterization and diagenesis of Permian rocks in Midland basin.
His students have attended several conferences to present their research including AGU meeting, 2017, AAPG ACE 2014, 2015, 2016, 2017, GSA, 2016, 2017 and IAS international conference in 2014.
Laya has had previous funding through projects in collaboration with industry specifically from Statoil, as well as Dan Hughes oil and gas, in addition, a small grant from US Science support-NSF. Laya is working in a collaboration with the Petroleum Engineering Department at Texas A&M University Qatar campus, where they obtained a substantial grant to work in microporosity evolution in Cretaceous reservoirs in the Middle East.
Dr. Laya has been teaching modern carbonate environments processes recently by taking students out on field trips, those exciting adventures are helping students to understand geological phenomena in action within areas such as Bahamas and Bonaire. Since 2013, he has been teaching very successfully and undergraduate research class which has opened the curiosity to over 100 undergraduate students in geosciences, many of them have pursued prestigious graduate programs including Colorado School of Mines and UT- Austin among others.
In his spare time, Dr. Juan Carlos Laya enjoys spending time playing soccer, cycling, also enjoying Texas life with his wife, Maria, and with his one-year old daughter Camila.