These Geology and Geophysics Students Learned What it Takes to be a Chief Scientist at Sea
The National Science Foundation (NSF) funds a cruise ship operated by the University-National Oceanographic Laboratory System (UNOLS) that provides Early Career Seismic Chief Scientist Training.
Feb 22, 2018
The most recent cruise was from September 26 through October 2, on the R/V Roger Revelle with workshops occurring in Newport, Oregon. The training provided early career researchers interested in seismic research the opportunity to plan and execute a successful research expedition, as well as learn how to acquire and process marine seismic data.
Of the principal investigators, Dr. Masako Tominaga from Texas A&M University , was the chief scientist on the cruise. Two current Texas A&M graduate students, Estefania Ortiz and Kittipong Somchat, both sailed on the cruise and completed the training.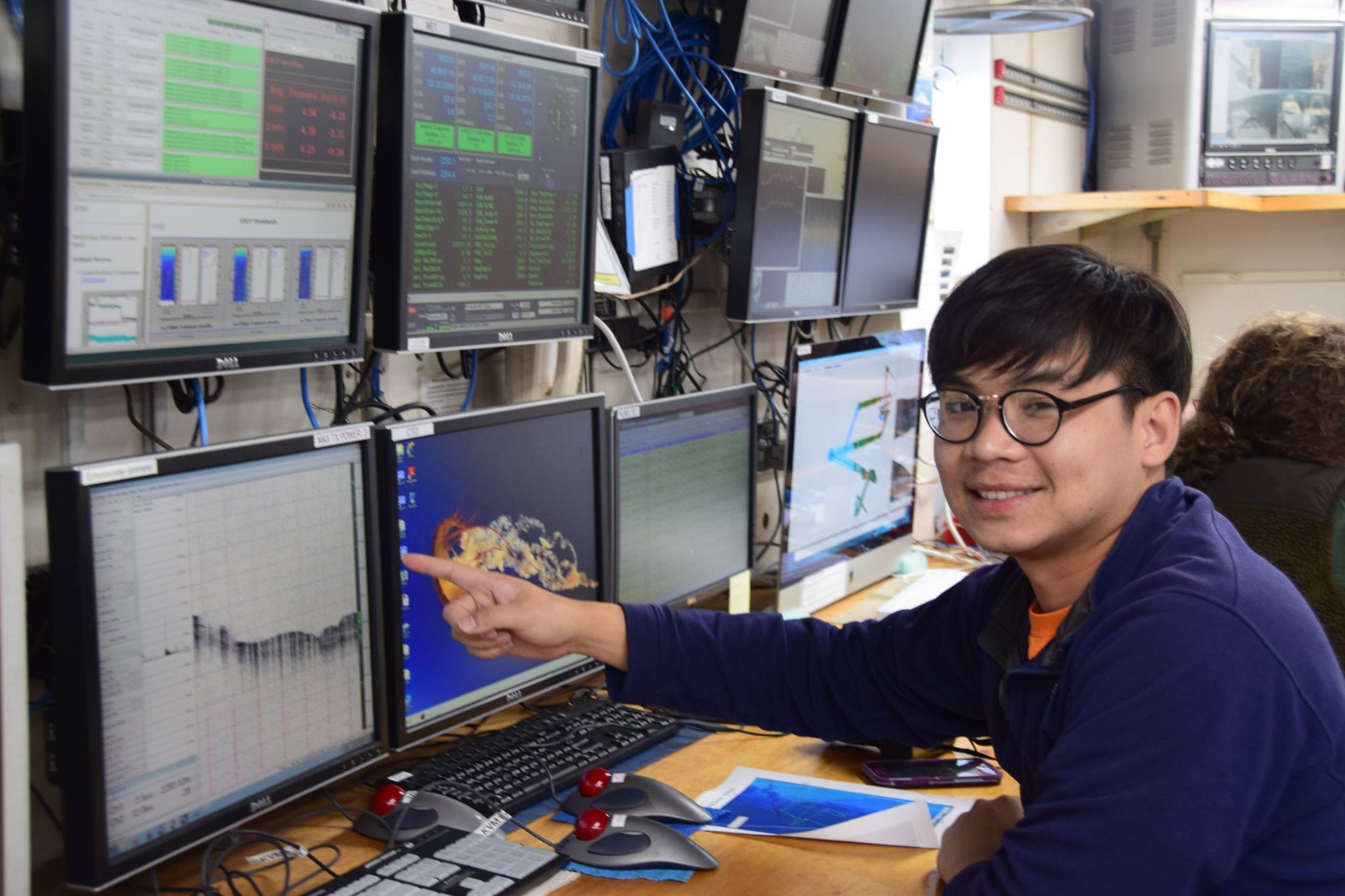 Current Ph.D. student in the Texas A&M Department of Geology and Geophysics Kittipong Somchat wrote about his experience, saying: "Now I look at all the seismic data like never before. I got the chance to see how scientists, engineers and ship crew onboard put the effort to acquire seismic data. I appreciate all the people who are involved in all the seismic lines that I work on even more after experiencing how hard is it to be out here on the water collecting data, planning the seismic survey, running into unexpected problems, and having to change our plan (and getting seasick). But to be honest, I would love to do this again—anytime."
Read more about his time on the ship here: https://goo.gl/5j9bga.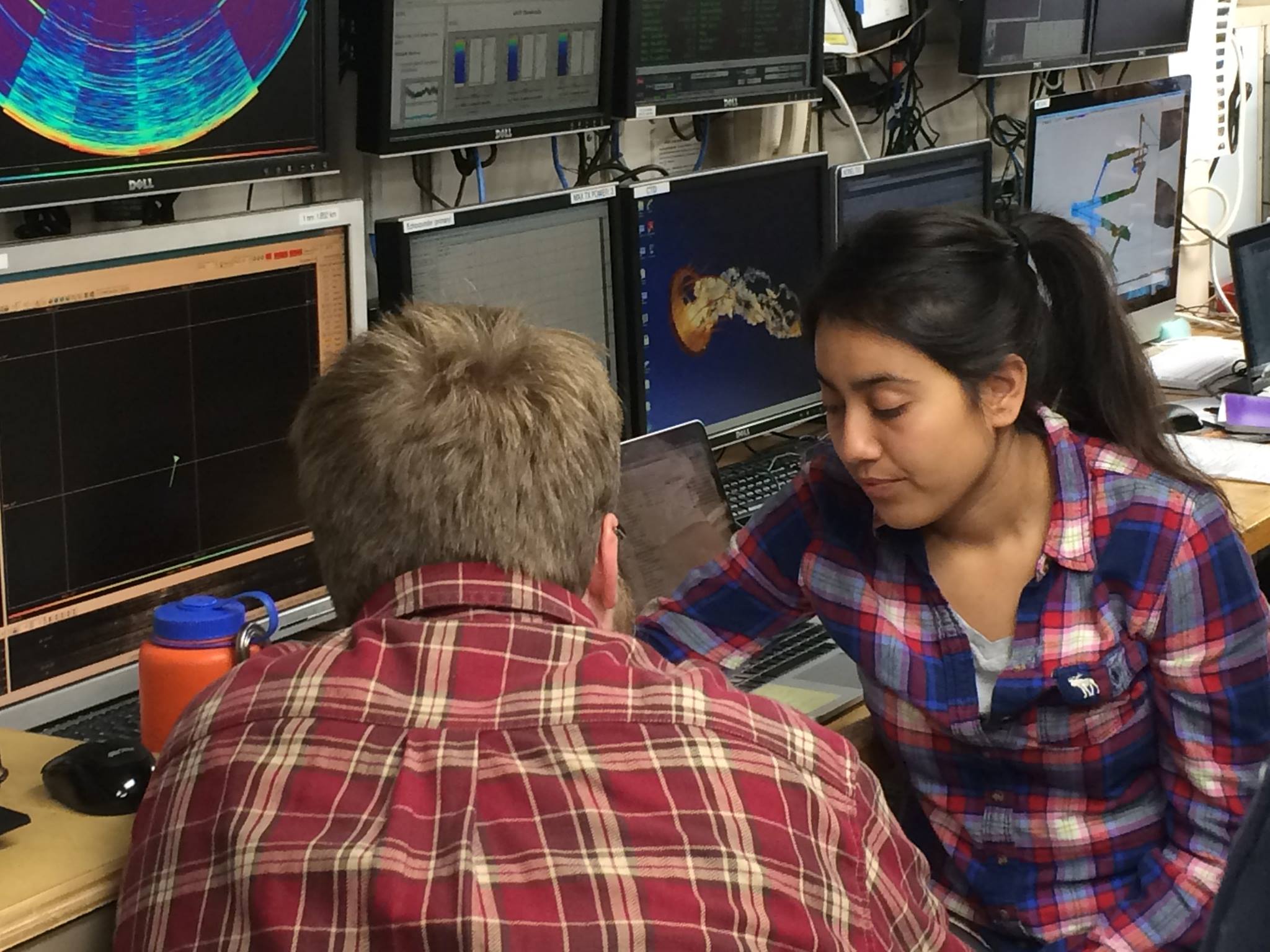 Estefania Ortiz, a masters student in the Department of Geology and Geophysics said: "Two years ago, before I became a graduate student, I would have never thought I would be at sea on a seismic research expedition. Since I began my graduate program at Texas A&M University, I have had the opportunity to be involved in great research projects... Now I'm aboard the R/V Revelle (my first time at sea), collecting multichannel seismic data along the geologically complex Cascadia Margin." Her blog post from the cruise was featured on the American Geophysical Union (AGU) blog.
Read about Estefania's work here: https://goo.gl/FB71yK.

More information is at: http://csw.unols.org/
Photos by Rebecca Fowler, AGU Science Writer.
By Cristina Figueroa