Dave Sparks Awarded
During the College of Geosciences holiday banquet and awards ceremony, the Dean's Distinguished Award for Faculty Excellence in Service went to Dr. Dave Sparks, professor of geology and geophysics.
Dec 18, 2017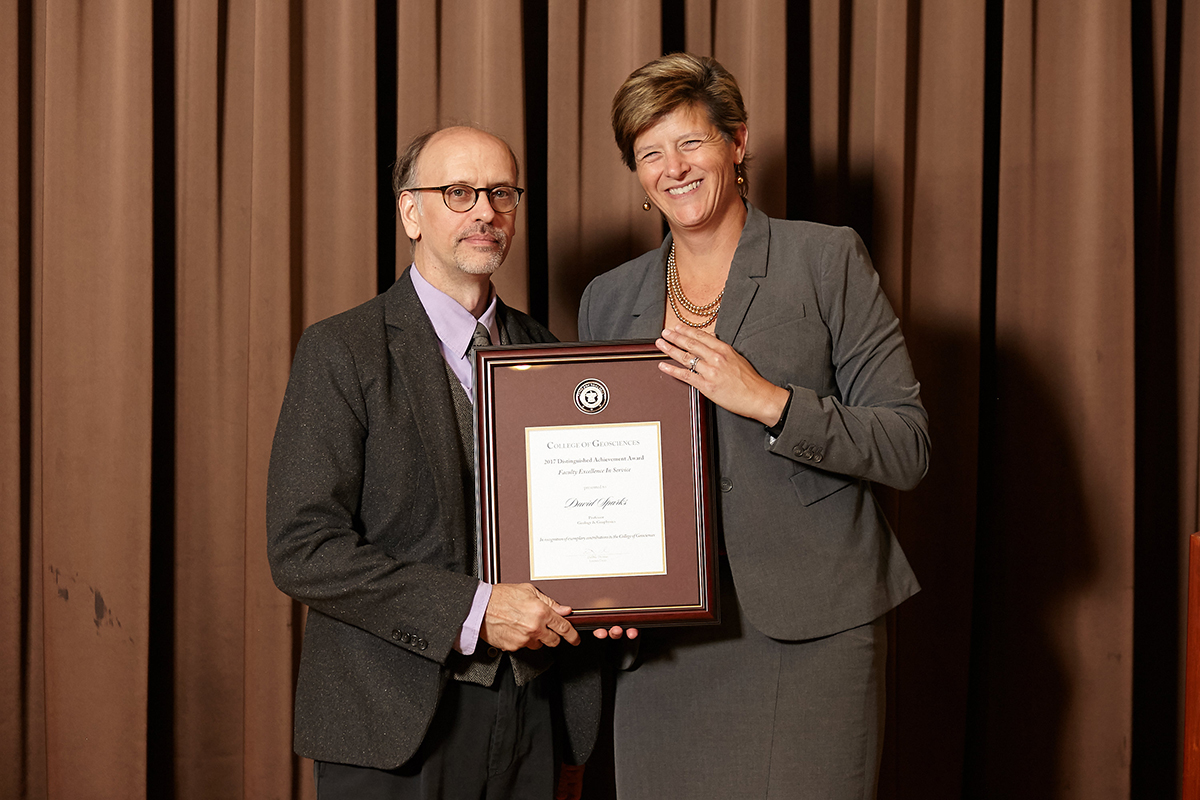 Department Head Dr. Mike Pope said, "Dave has been the key faculty mover and shaker to get the graduate curriculum modified to something most of us are not only excited about but also wholeheartedly believe will produce better students. To do this he had to write innumerable position papers, lead two full-day retreats and many other meetings."
Read more about it here.