"Science Has No Borders:" Aggies Collaborate With Mexican Researchers Studying Vulnerable Mountain Aquifers
This international team is working to improve water management and public health in Guanajuato, Mexico.
Feb 7, 2018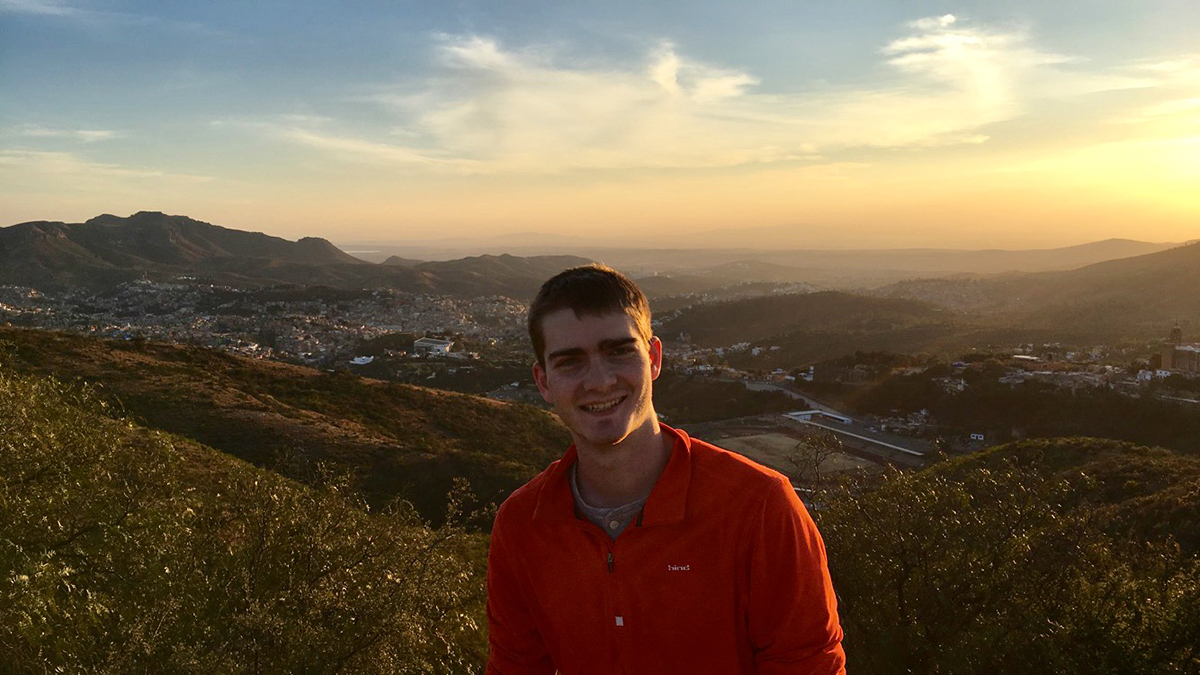 Some undergraduate students might use their holiday break to catch up on TV shows or go on vacation, but when Texas A&M University junior 
Environmental Geosciences
 major Brian Lynch '19 got an opportunity to use his most recent break from classes to help conduct interdisciplinary, international research, he jumped at it.
Jan. 4-19, Lynch accompanied Dr. Peter Knappett, assistant professor in the Department of Geology and Geophysics at Texas A&M; Dr. Saugata Datta, Michel T. Halbouty '30 Visiting Chair in the Department of Geology and Geophysics at Texas A&M and professor of geology at Kansas State University; and Yibin Huang, geology and geophysics doctoral student, on a research trip to Guanajuato, Mexico.
Along with students and professors from the 
University of Guanajuato
, they studied the geochemistry and characteristics of groundwater in the Independence Basin.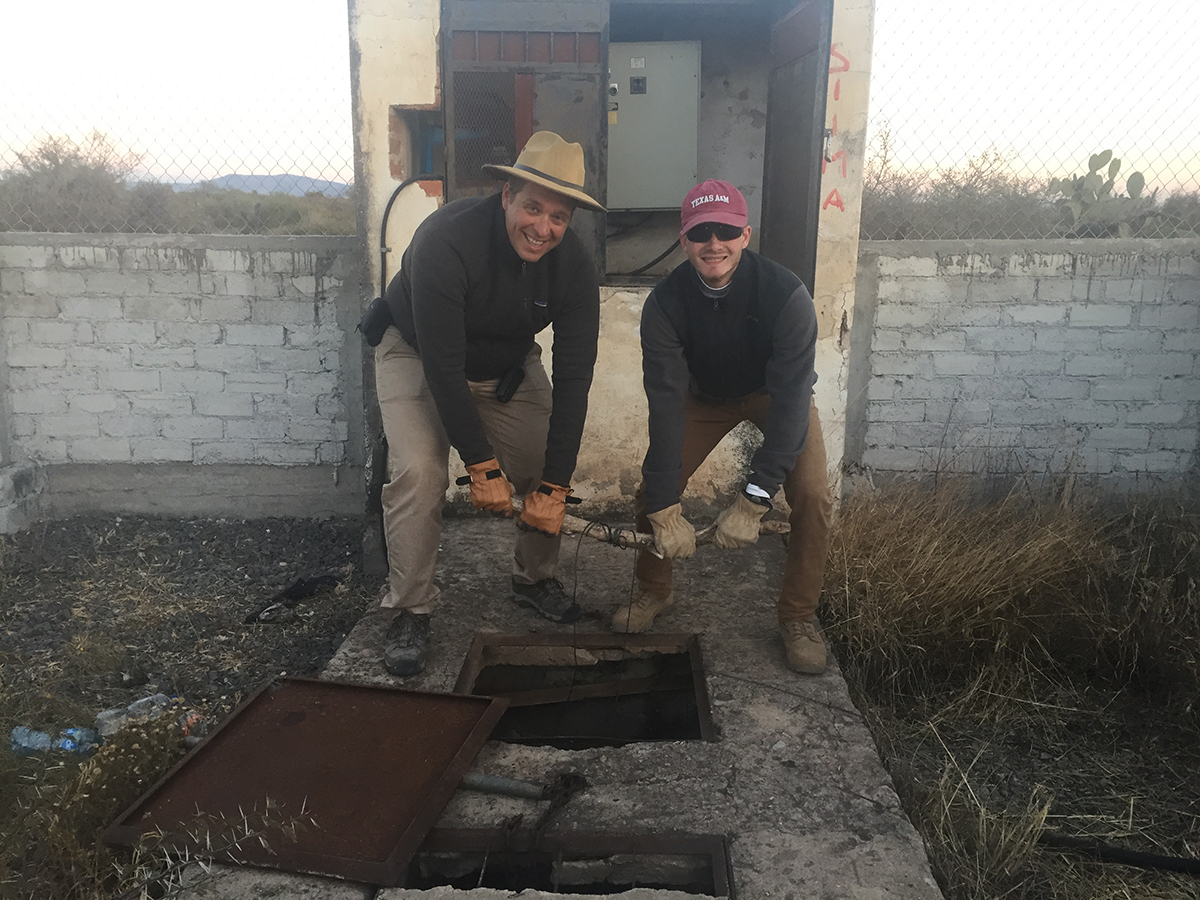 "I actually had plans to go skiing with my friends in Colorado," he said, but after Knappett invited him to join the research trip, Lynch changed his mind.
"There was no hesitation; I'm an Aggie and selfless service is what we do," said Lynch, who is from Katy, Texas, and speaks English and Spanish. "I was humbled to have been given the opportunity, because I know how rare it is for an undergraduate to be invited on a research trip."
Studying How To Protect Aquifers In Mountain Ranges
"Intermontane aquifers are unique," said Knappett. "The high relief drives fast erosion rates off the flanks of the mountains and the high energy flowing water carries coarse sediments into the basin forming important alluvial aquifers, which may overlay deeper, fractured rocks."
Aquifers near mountains or in closed basins surrounded by mountains, as commonly seen across the arid U.S. and in Mexico, may therefore be highly productive aquifers, but could also have little protection from pollution from the surface, he said.
"The goal of this research project is to evaluate how 1) pumping for agriculture and municipal use, 2) the spreading of fertilizers on fields, and 3) the release of untreated sewage or urban runoff on land surfaces changes groundwater chemistry in the long term," Knappett said.
Partners Work To Turn Research Into Public Health Impacts
The research team aims to analyze the data collected and develop recommendations to help stakeholders in the region to enact new water management policies benefiting public health. They are also collaborating with Caminos de Agua, a non-governmental organization in the region, on the project.
"This trip gave me new perspectives on the geosciences," Lynch said. "Part of this trip for me was showing that science has no borders, and that my generation is willing to come together to solve the challenges of the 21st century."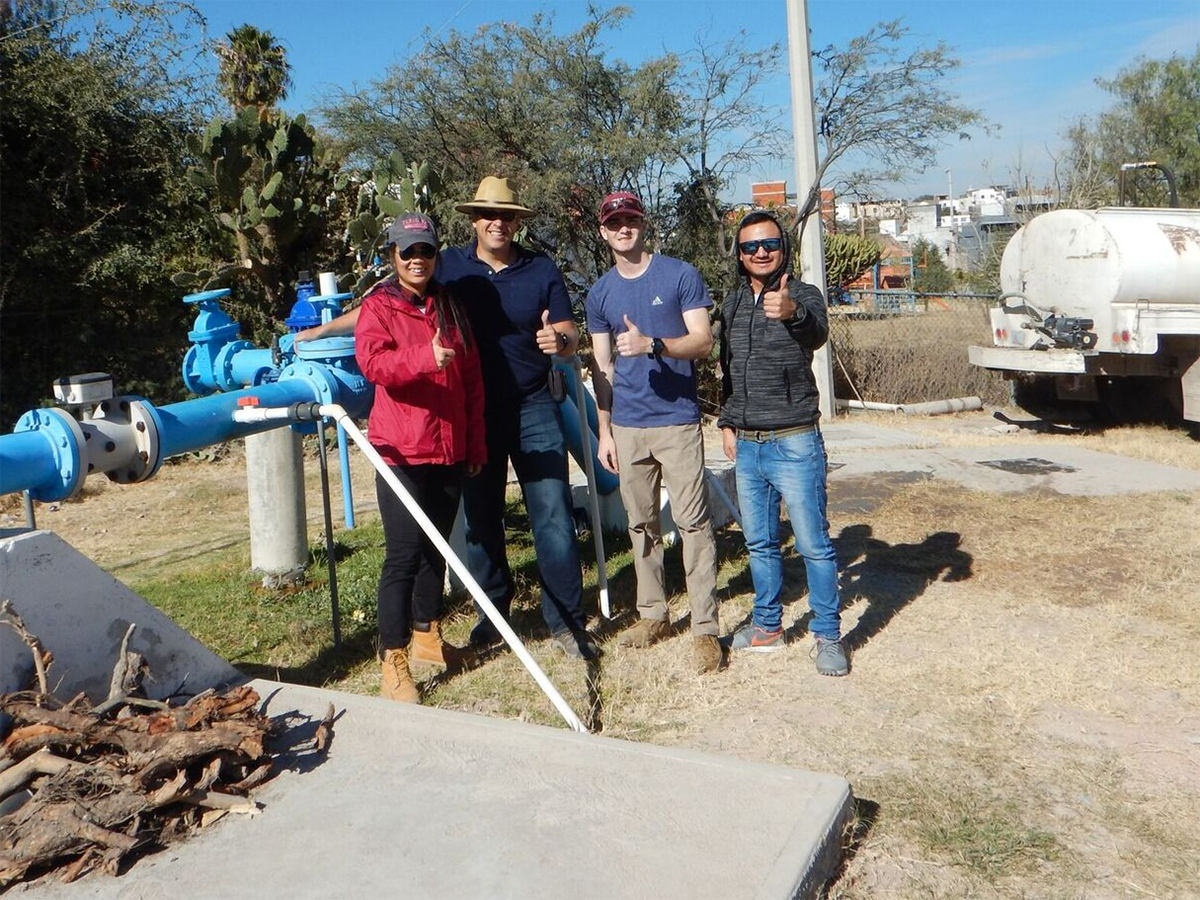 This research project is funded by TAMU-CONACYT, a collaborative research grant program that Texas A&M and the Consejo Nacional de Ciencia y Tecnologia (CONACYT) began in 2001. This competitive, peer-reviewed program advances inter-institutional cooperation in science, technology and scholarly activities through the complementary efforts of scientists and scholars from Texas A&M and Mexican institutions. 
By Leslie Lee '09