Ping Yang Receives NASA Exceptional Scientific Achievement Medal 
Dec 20, 2017
NASA has awarded a NASA Exceptional Scientific Achievement Medal  to Dr. Ping Yang, professor and department head of the Department of Atmospheric Sciences and David Bullock Harris Chair in Geosciences.
Yang accepted the recognition Oct. 31 at the NASA Goddard Space Flight Center's 2017 Agency Honor Awards Ceremony.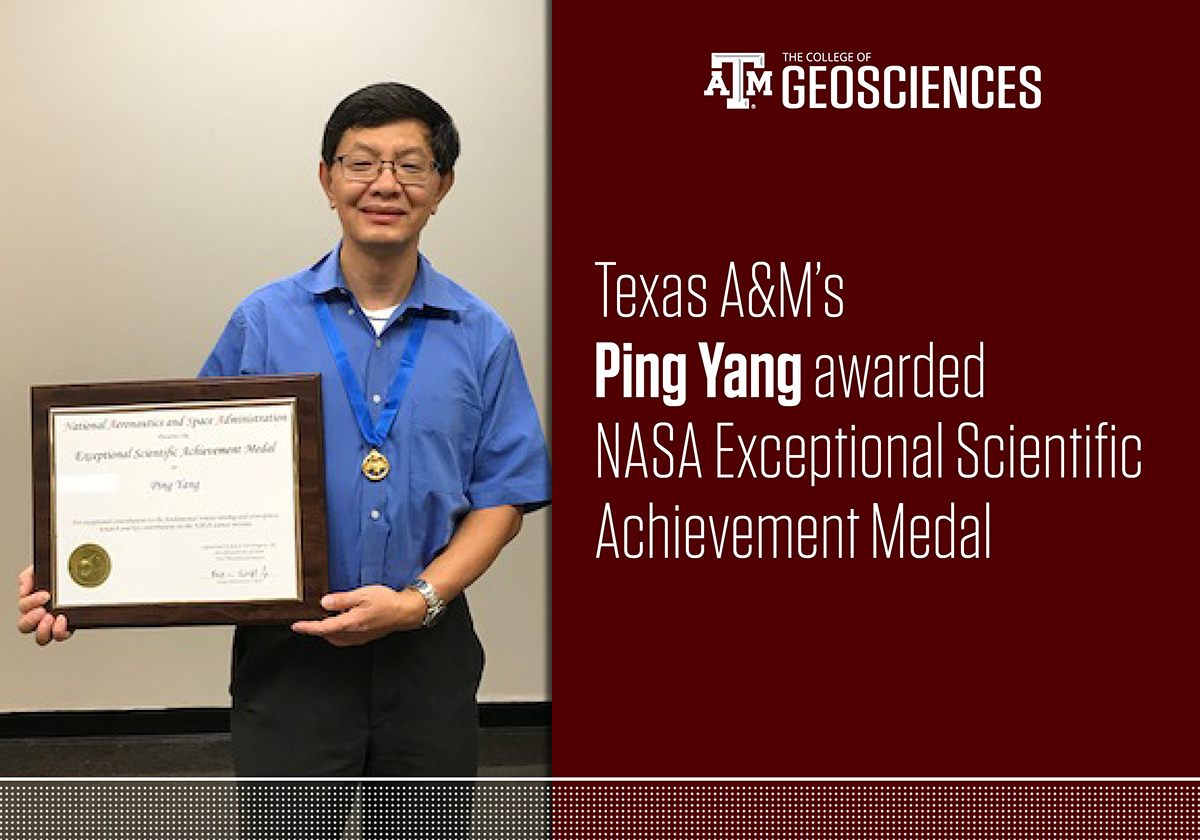 Only six medals of this category were bestowed by NASA in 2017. This prestigious NASA medal is awarded to both government and non-government individuals for exceptional scientific contributions (specific, concrete scientific achievements) toward achievement of the NASA mission. The award is given for individual efforts that have resulted in a key scientific discovery or resulted in contribution(s) of fundamental importance in this field or significantly enhanced understanding of the field.
The College of Geosciences commends Yang for his tireless service to Texas A&M University and to leading research that benefits the state, nation and world.