Center for Tectonophysics Celebrated 50th Anniversary
Nov 7, 2017
To celebrate its many achievements in education, research and service over the past 50 years, the Texas A&M Center for Tectonophysics hosted its 50th Anniversary celebration Oct. 13-14, 2017. 
The Center for Tectonophysics is an interdisciplinary research group that was initiated in 1967 for dual purposes:
to undertake basic and applied research of both natural and man-induced rock deformation processes and the broad range of geologic structures formed, and
to provide research support, training, and mentoring of graduate students and post-doctoral fellows pursuing advanced studies in the area of tectonophysics.
The John W. Handin Laboratory for Experimental Rock Deformation is the centerpiece of the research program and provides a variety of experimental systems allowing study of deformation and transport behavior of rock at physical and chemical states simulating surface to upper mantle conditions. The laboratory is equipped with more than a dozen testing machines to deform rock and measure physical properties, controlled environment chambers, sensors and digital data acquisition systems, a rock repository, sample preparation equipment, and a machine shop.
The anniversary event began with a talk by Dr. Renée Heilbronner, a Halbouty visiting chair, who discussed the "Type and extent of deformation achieved in experimental samples...and what that could possibly tell us about real rocks...or the strength of the lithosphere...or life in general."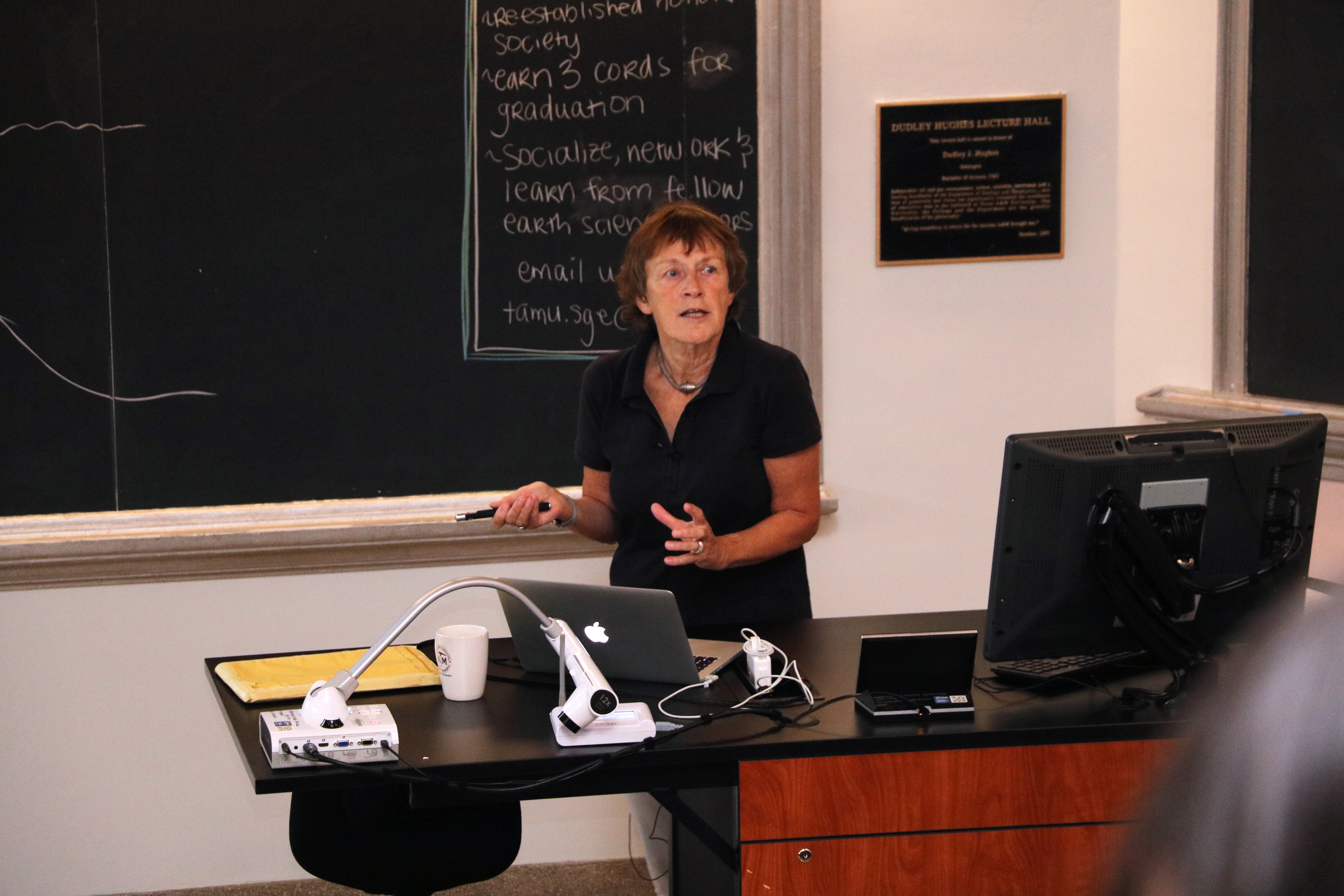 Dr. Heilbronner is a former student of the center and holds a Michel T. Halbouty '30 Visiting Chair position at Texas A&M. She is also an emerita professor at the Geological Institute at Basel University in Switzerland and an adjunct professor at Tromsø University in Norway. 
An icebreaker reception followed on Friday evening, as former students reconnected and new students mingled. Saturday began with a welcome gathering in the newly renovated Dudley Hughes '51 Lecture Hall (Halbouty room 101) and was followed by a group picture, posters and tours, after an open house and lunch.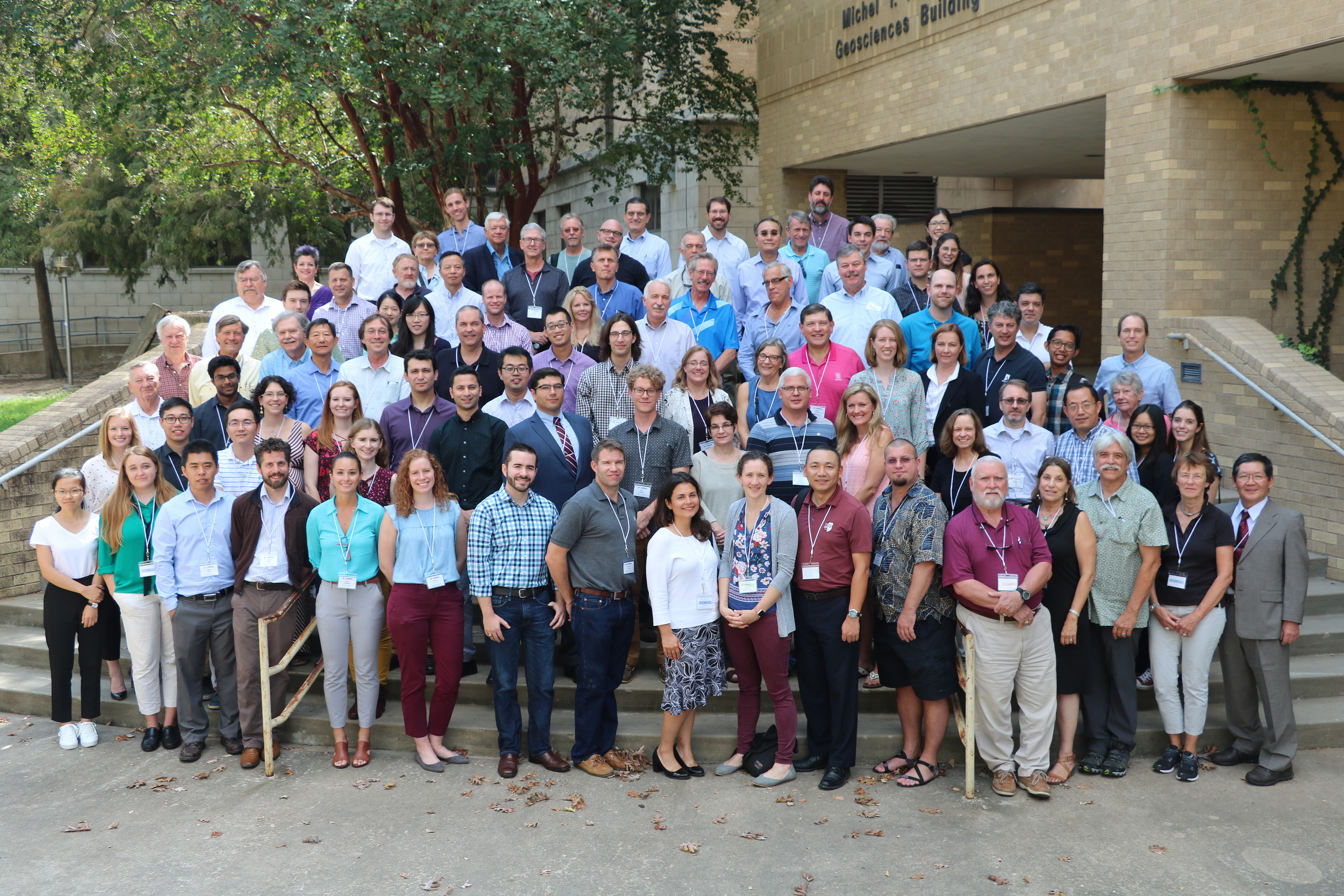 The weekend events ended at the Hilton with a banquet dinner where students and faculty reminisced about their times at Texas A&M and in the center. Monday included a talk by another Halbouty visiting chair and former student, Dr. Toshihiko Shimamoto, who presented on the "Fault rheology and earthquake mechanisms: the current status and future perspectives."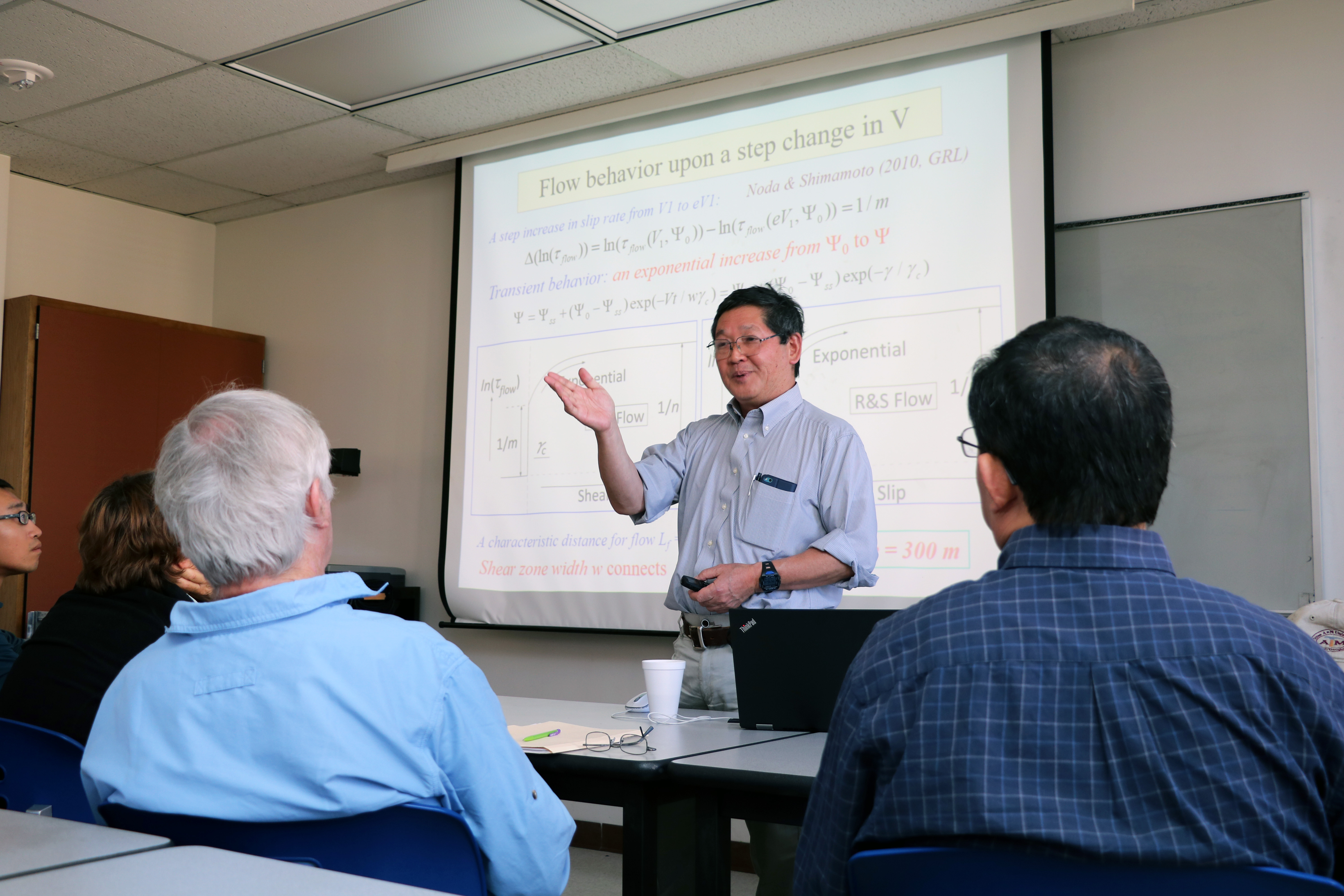 Dr. Shimamoto is an emeritus professor at the Graduate School of Science in Kyoto University in Japan, and an honorary professor at the Institute of Geology in the China Earthquake Administration State Key Laboratory of Earthquake Dynamics.
Congratulations to the Center for Tectonophysics on their 50th Anniversary! 
View the photo album of the anniversary weekend.
Learn more about the Center for Tectonophysics.