Volunteers Bring the Geosciences to Texas A&M Chemistry Open House
Oct 26, 2017
The Texas A&M University Department of Chemistry hosted the 30th Annual Chemistry Open House and Science Exploration Gallery Oct. 21 at Texas A&M.
Faculty and student volunteers from the College of Geosciences at Texas A&M joined in the annual Open House, showcasing the American Chemistry Society's theme for its 2017 event, "Chemistry Rocks!" 
Thousands of attendees from around the region took part in interactive geosciences demonstrations such as "Why tap water tastes like Alka Seltzer", "Hurricanes and Atmospheric Chemistry," "Space Rocks," "Ocean Acidification," "Conductivity," and "Heat Capacity!"
"I'm so grateful to our team – their contributions as the inaugural group of Geosciences Chemistry Open House volunteers are inspiring," said Dr. Debbie Thomas, professor and interim dean of the college. "Their efforts are a beautiful example of our commitment to sharing geosciences with young students and helping empower lifelong learners to deepen their knowledge of the world in which they live."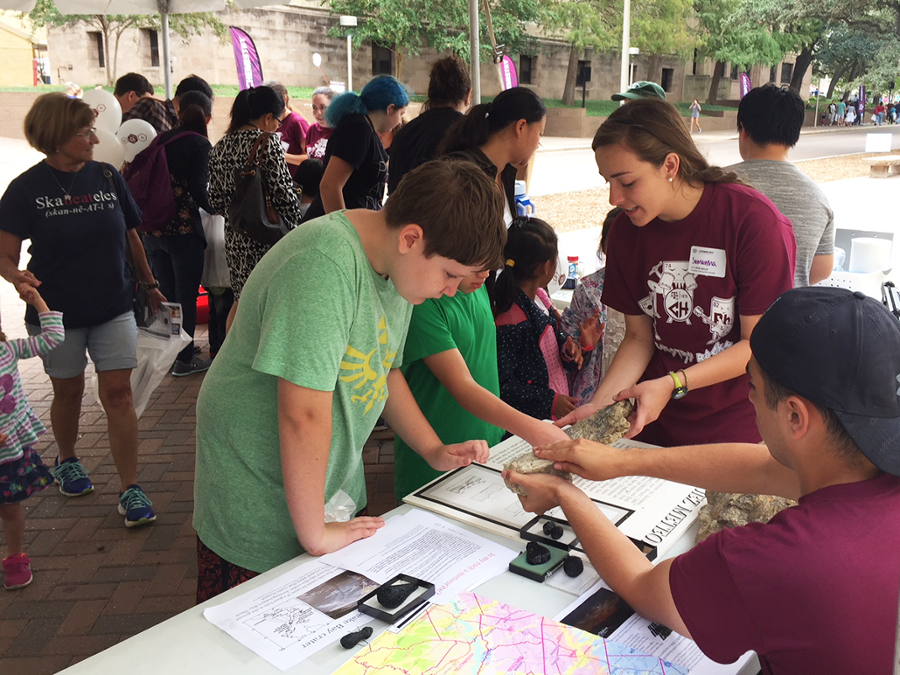 College of Geosciences volunteers educated participants at the Chemistry Open House.