Chris Houser Receives Award for Leadership in Honors Education
Apr 20, 2015
The Texas A&M Honors Program recognizes Dr. Christopher A. Houser for outstanding contributions in undergraduate programs.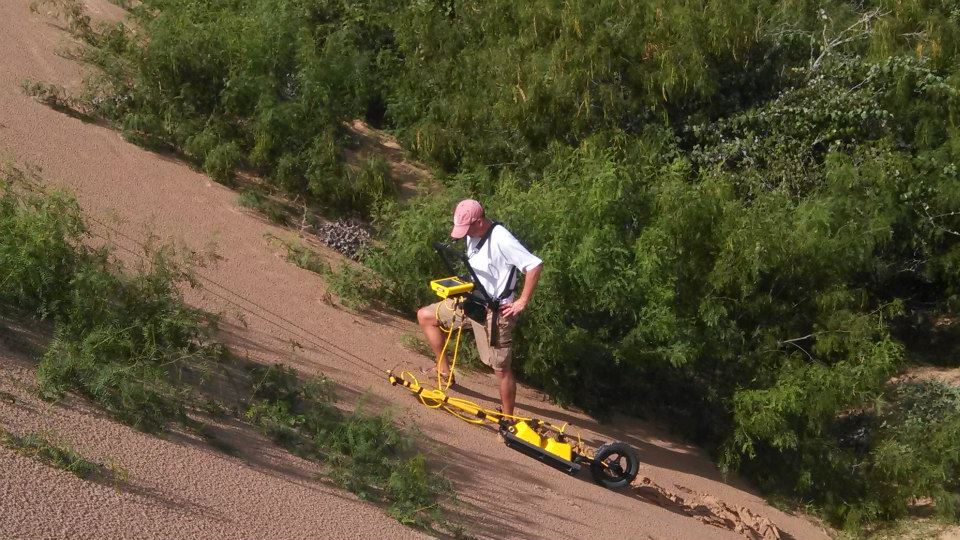 Among Chris Houser's research interests are dune geomorphology.
Dr. Chris Houser, associate dean for undergraduate and faculty affairs, has been awarded the 2015 Betty M. Unterberger Award for Outstanding Service to Honors Education. Dr. Houser is being recognized for his exemplary record of commitment for providing research opportunities for undergraduates, advising undergraduate students in the College of Geosciences and spearheading the honors programs in Geosciences, Geography, and Geographic Information Science and Technology.
Dr. Houser is an associate professor with joint appointments in the departments of Geography and in Geology and Geophysics. He is also Global Faculty Ambassador in support of Global Engagement in the Office of the Provost. He conducts research and helps faculty develop academic programs at the Soltis Center for Research and Education in Costa Rica, where he has directly and indirectly made it possible for hundreds of Texas A&M undergraduates to conduct research and complete service learning projects in the rainforest and in the surrounding communities. In addition, students from around the nation participated in his National Science Foundation Program at the Soltis Center, "Ecohydrology of a Tropical Montane Cloud Forest," between 2010 and 2013. 
Established in 2004, the award was initiated to honor Dr. Betty Miller Unterberger, first female full professor at Texas A&M, mentor to numerous graduate and undergraduate students, and advocate for honors education at Texas A&M. Dr. Houser is the first to receive the award from the College of Geosciences.
Dr. Houser will be recognized in at the Honors and Undergraduate Research Recognition Ceremony at 10 a.m., May 14, in the MSC Bethancourt Ballroom.
Dr. Houser's undergraduate and master's degrees are from the University of Guelph. His doctorate is from the University of Toronto at Scarborough. His research interests are process geomorphology in coastal and aeolian environments, with a specific focus on the impact of extreme storms on and recovery of barrier islands following storms. He also investigates the role of boundary conditions in swash zones where sediment is exchanged between land and sea, wave attenuation through submerged vegetation, geological controls on beach-dune recovery and the evolution of blowouts and parabolic dunes along the coast of Texas.  
Karen Riedel
Communications Manager
979-845-0910